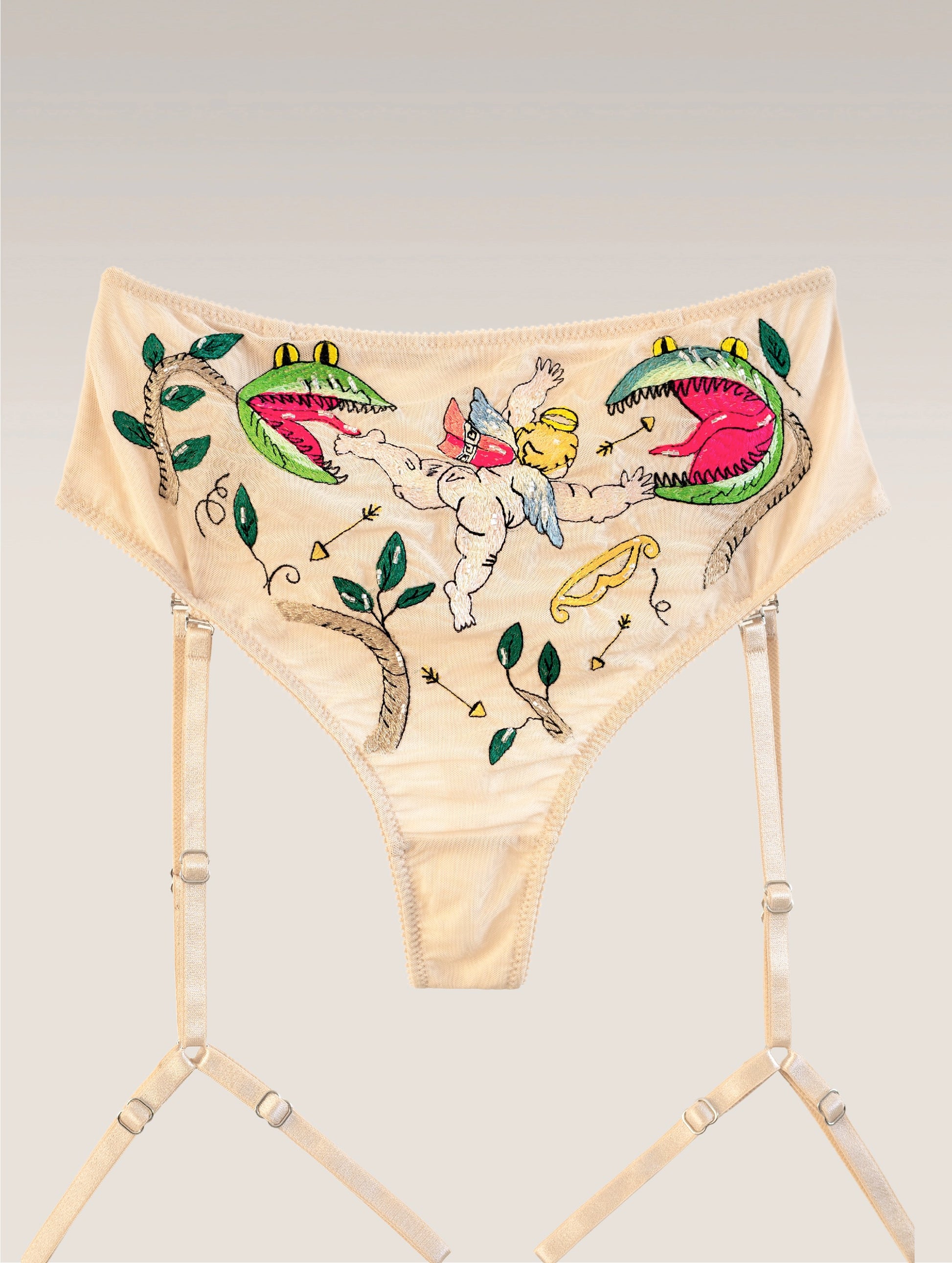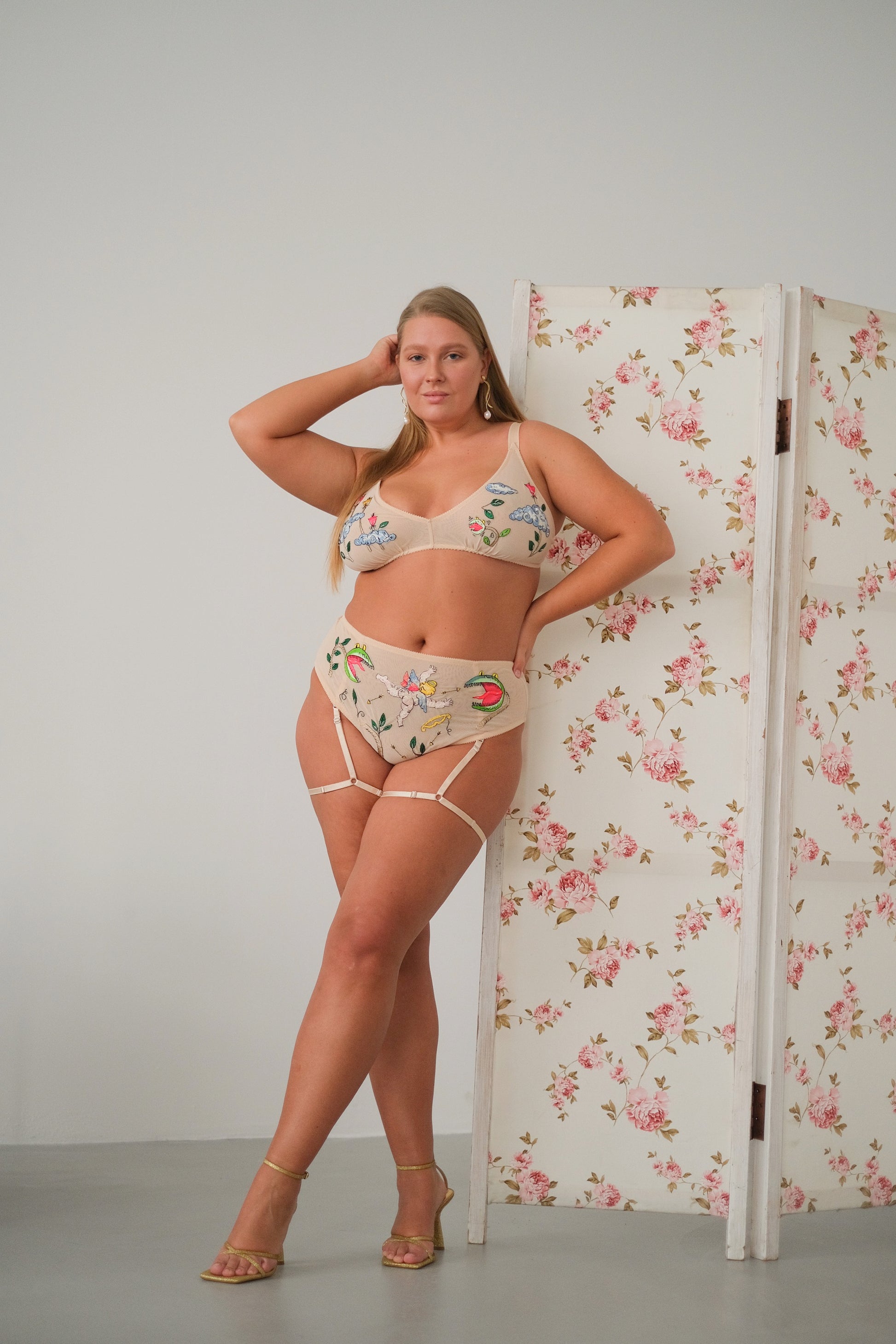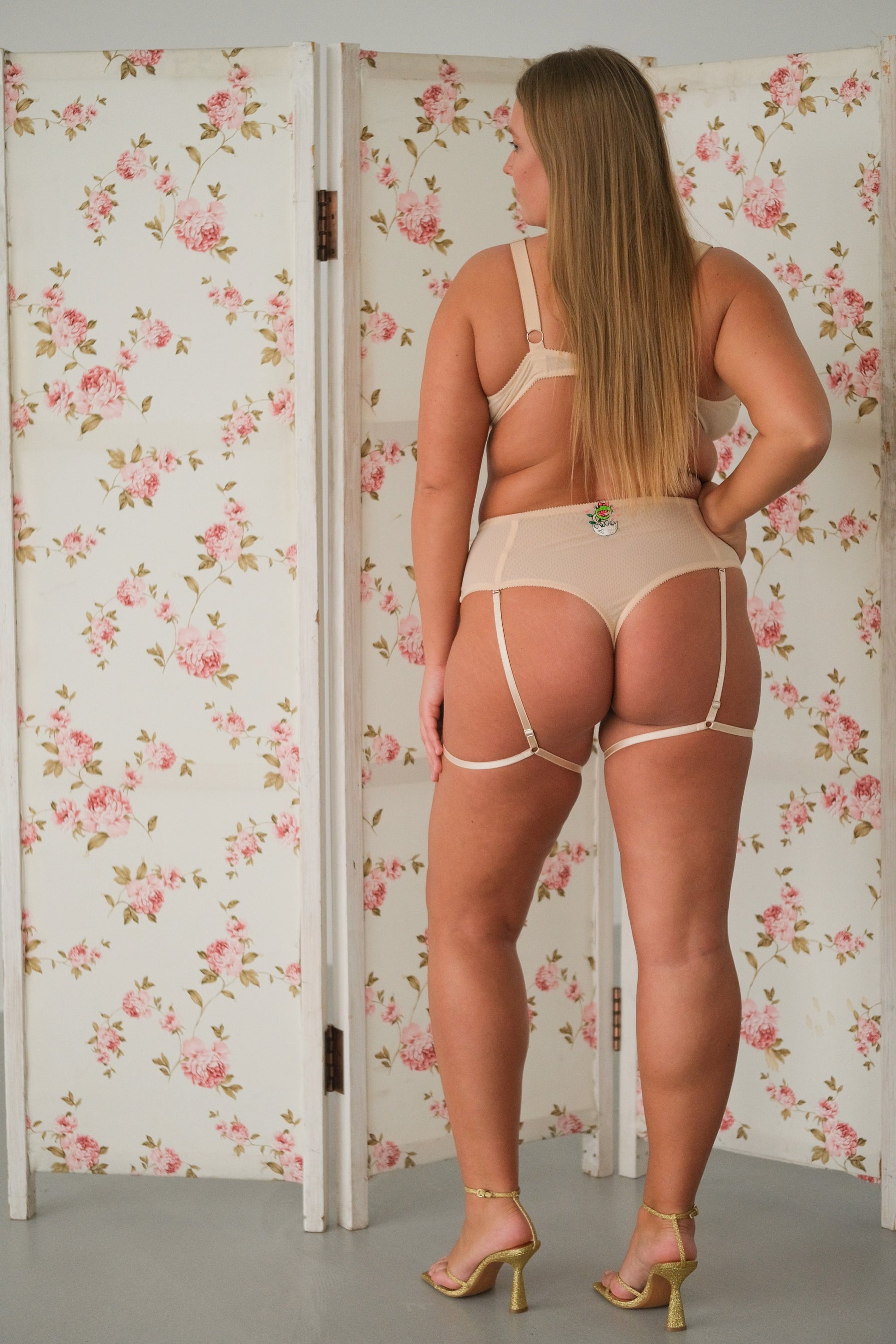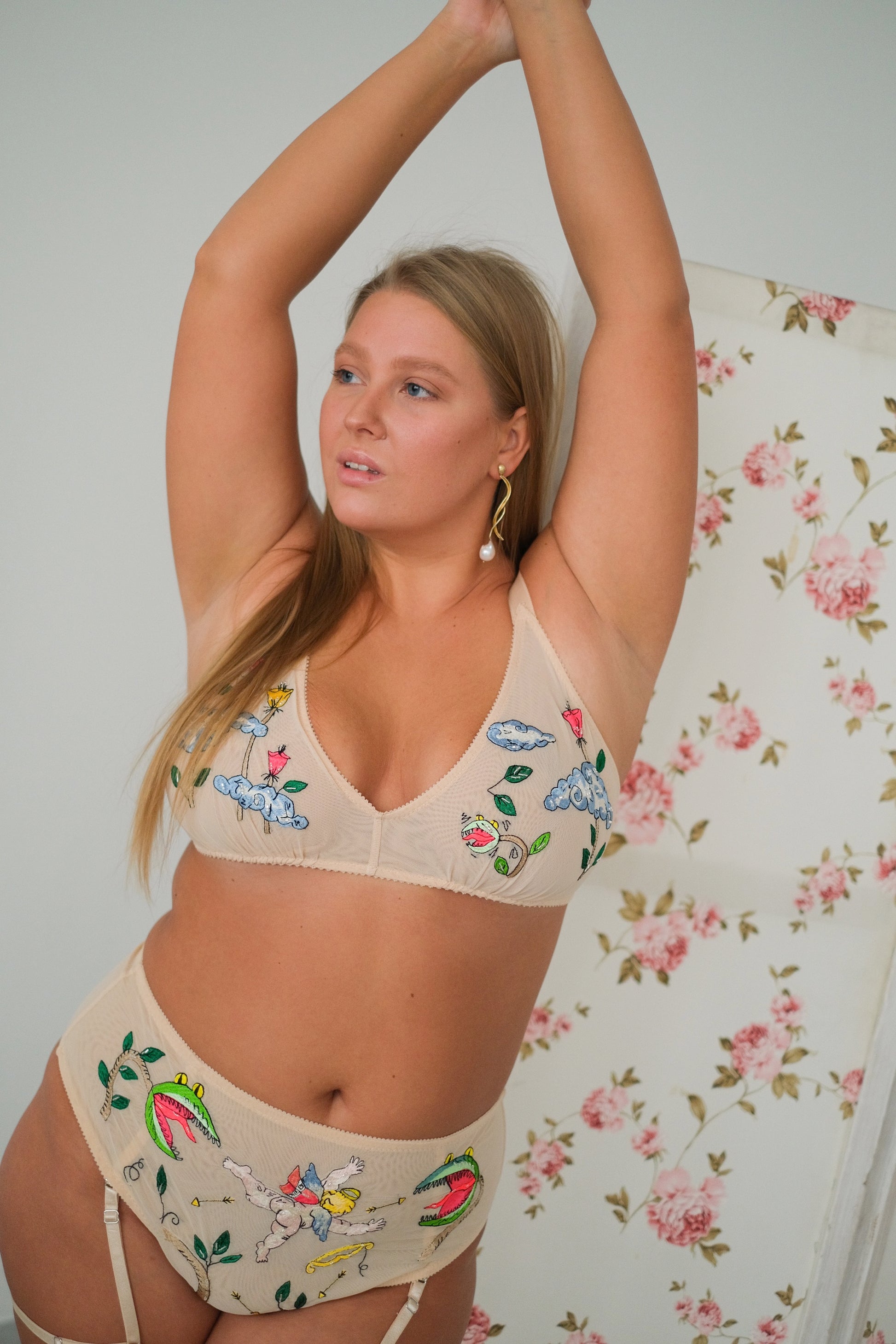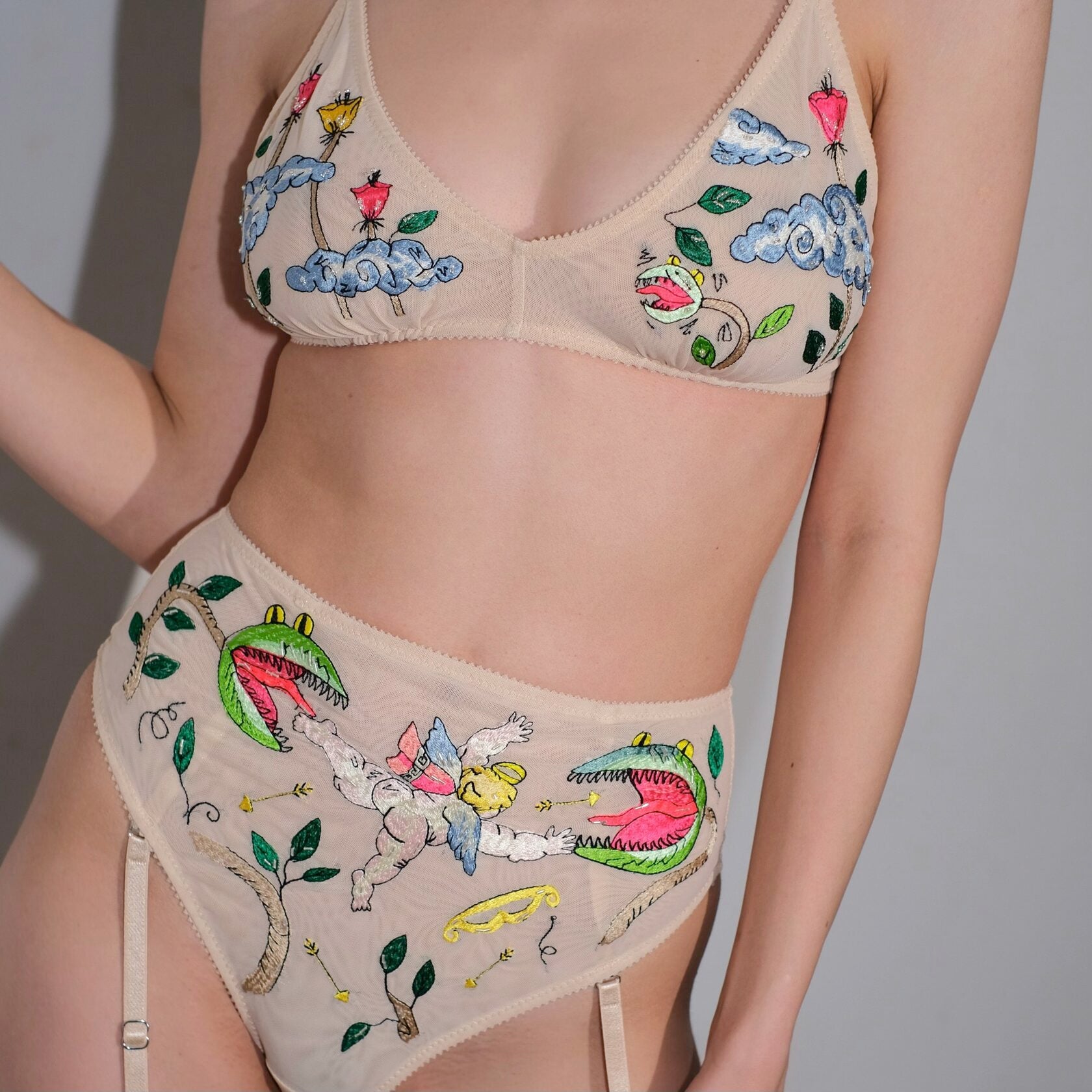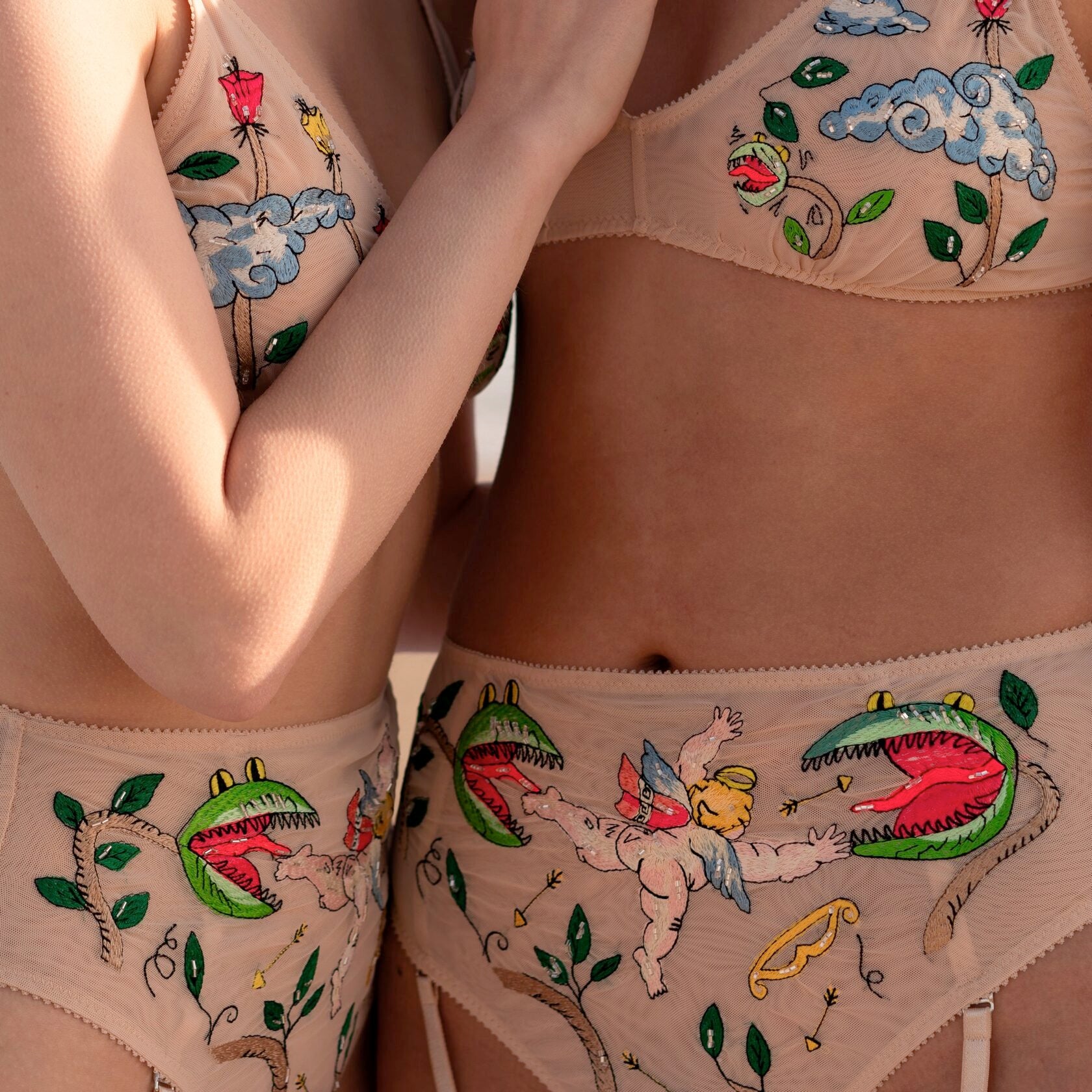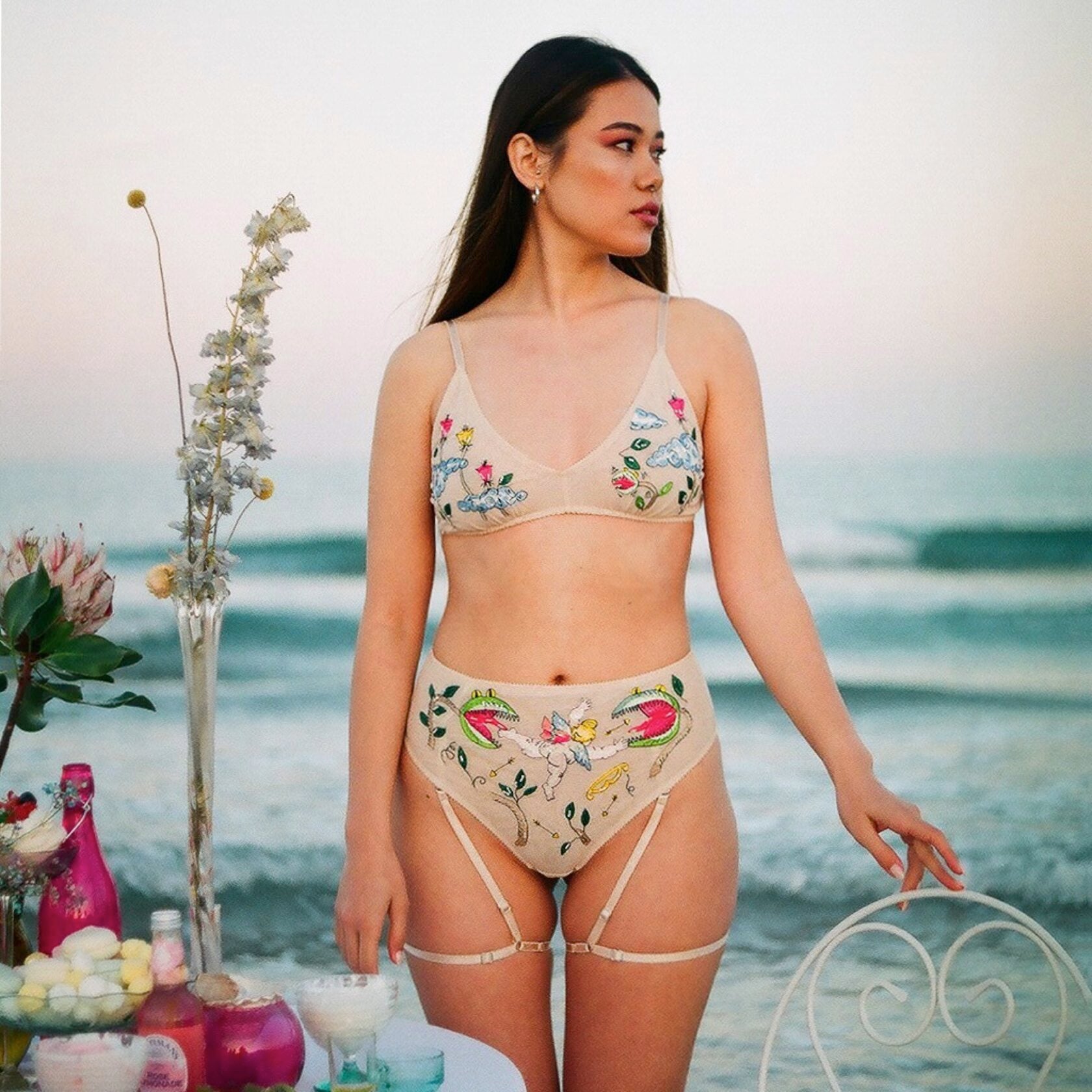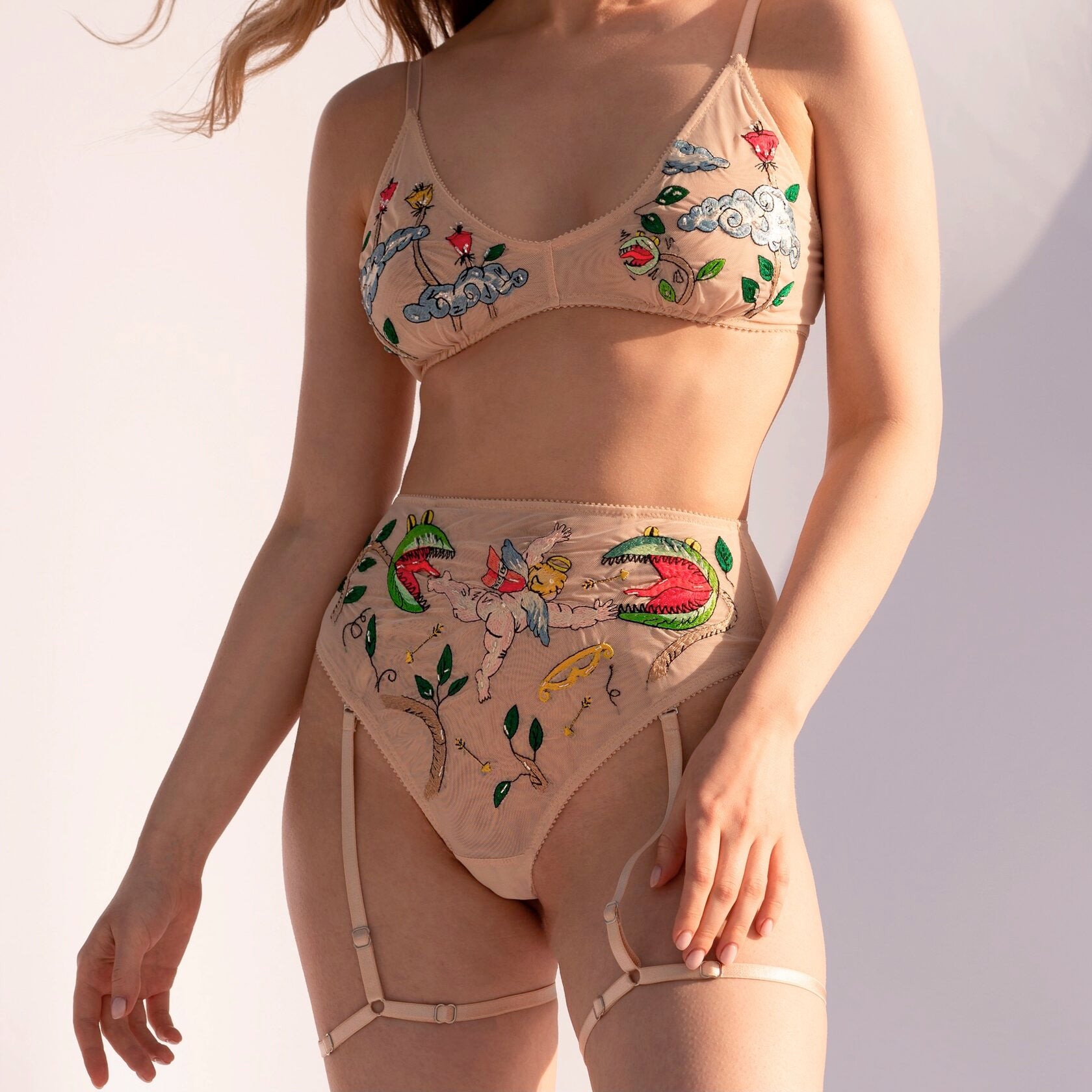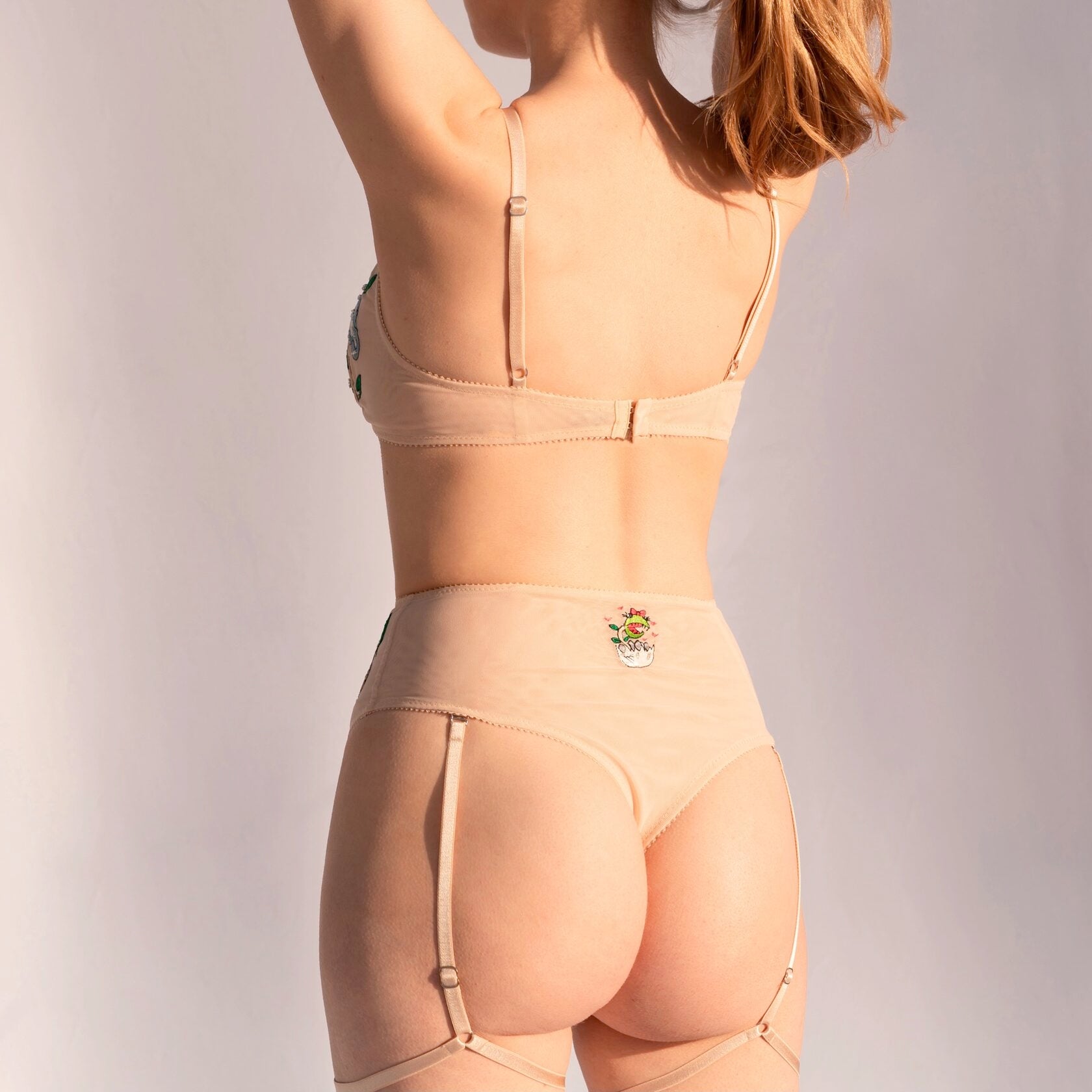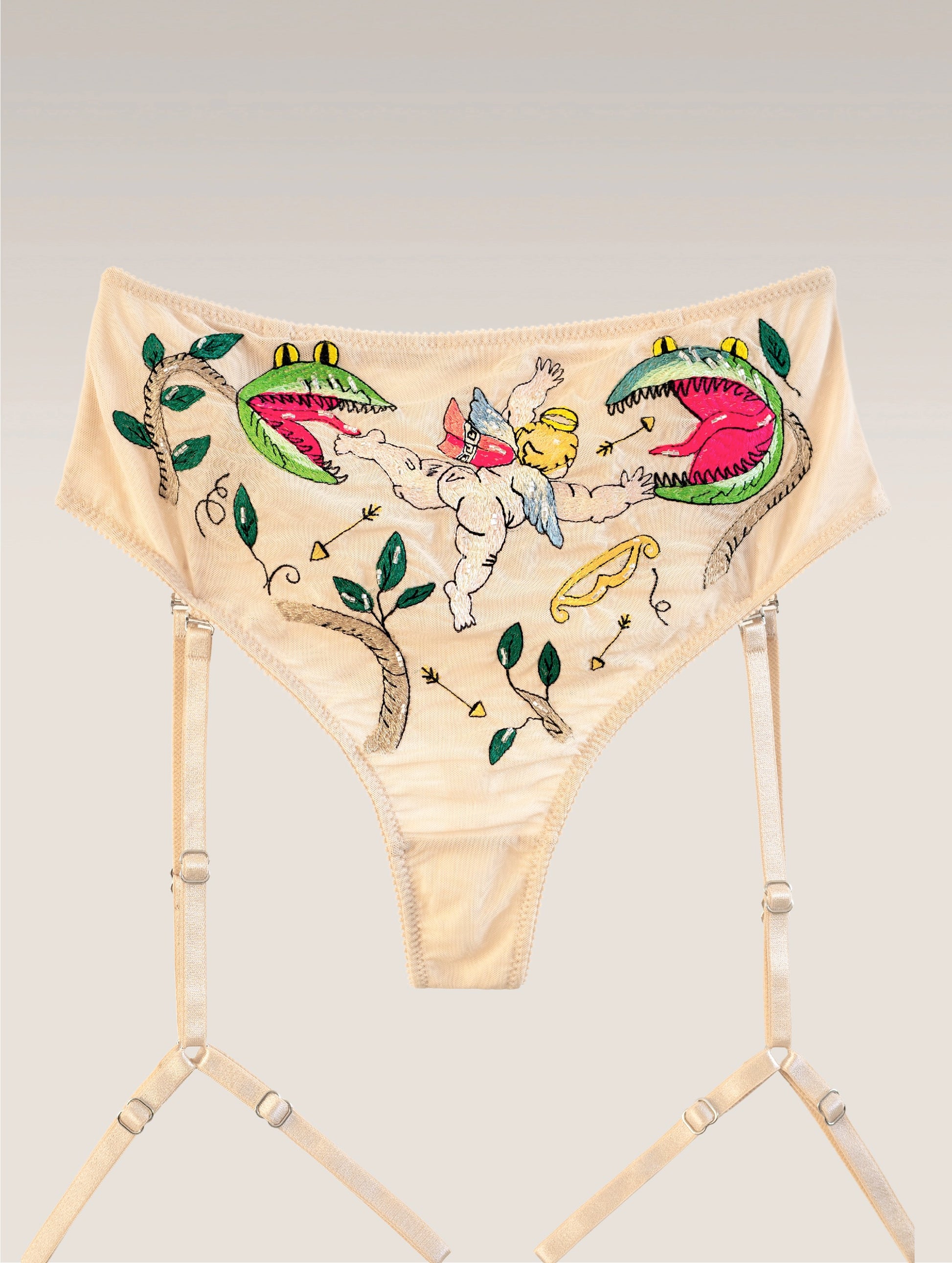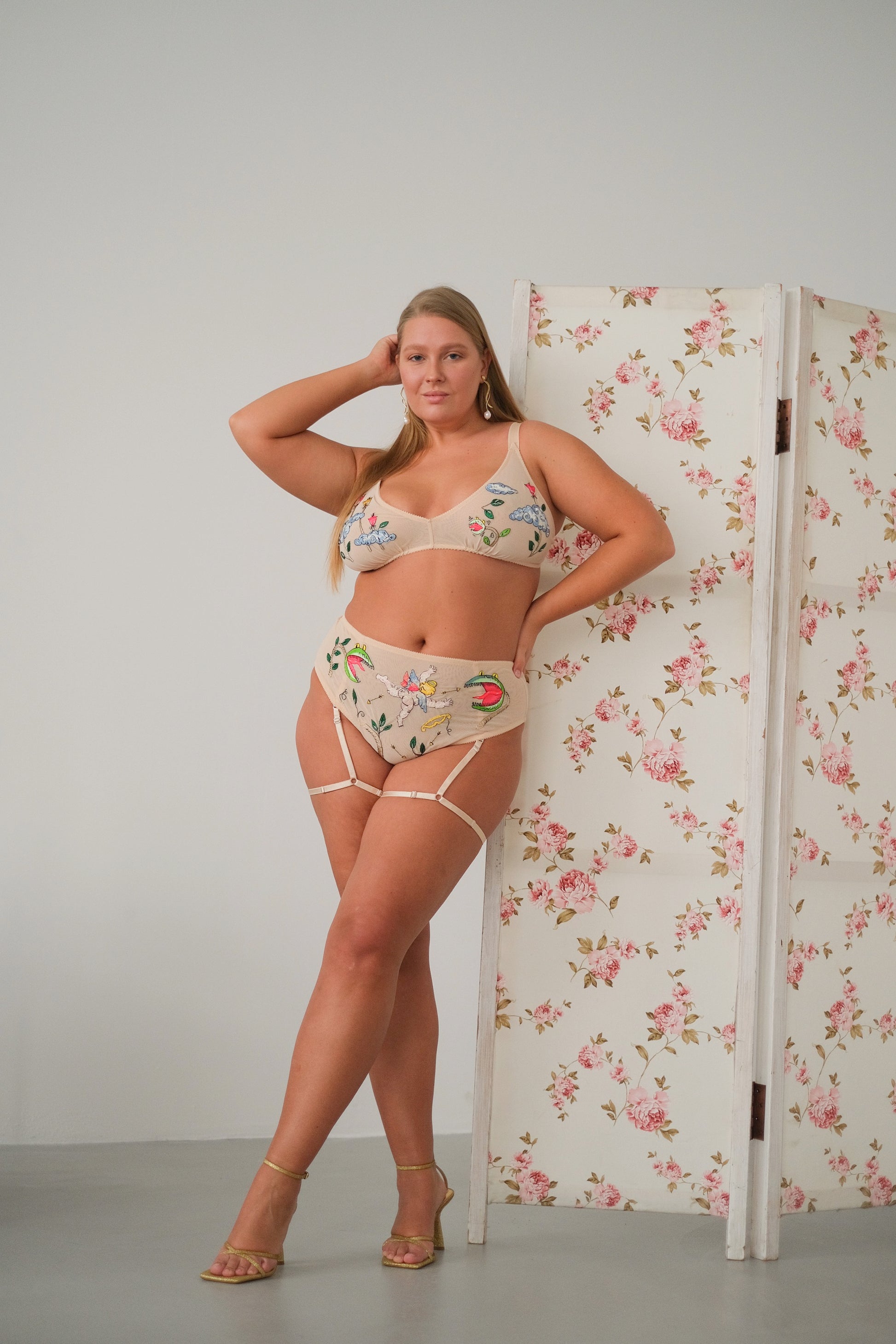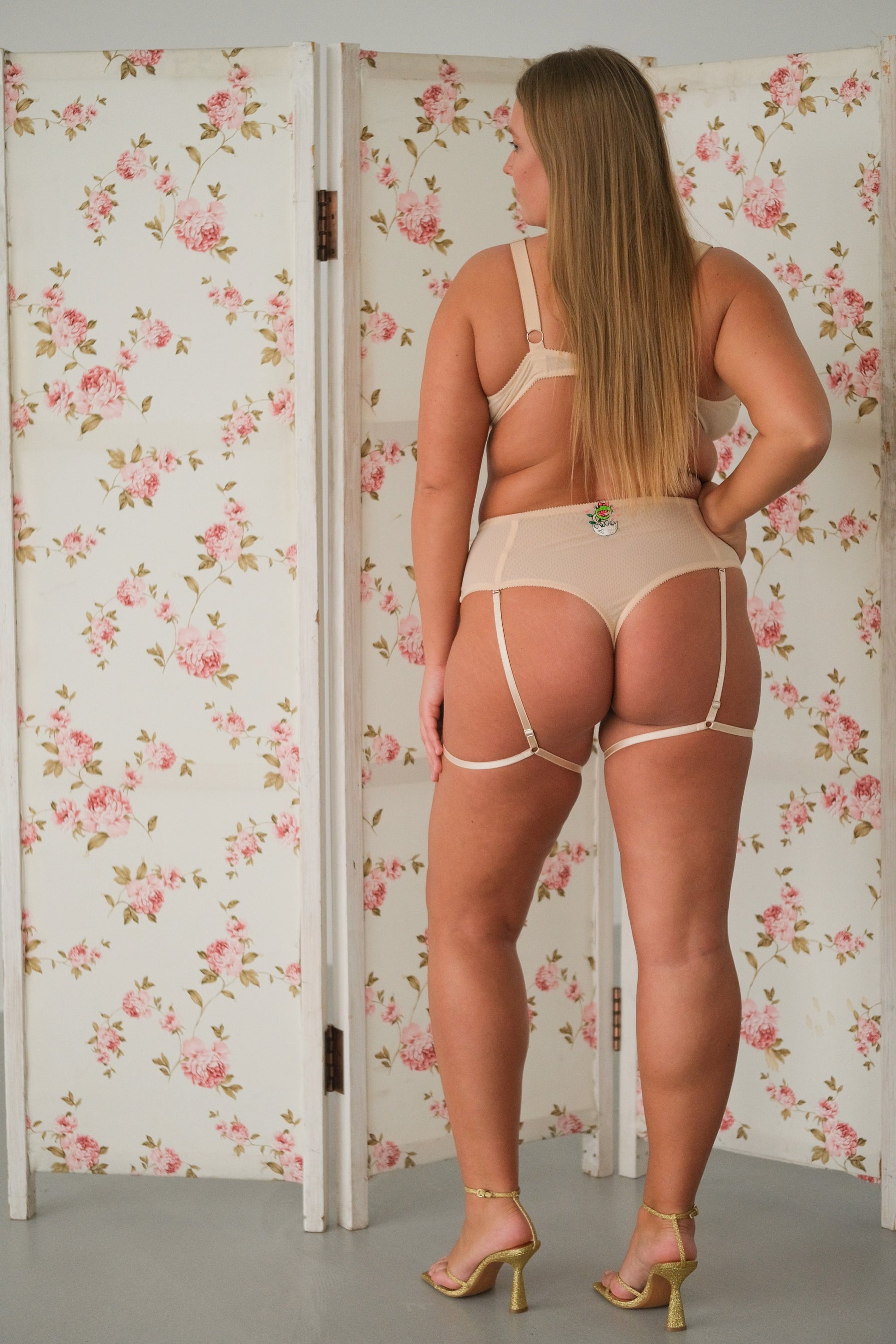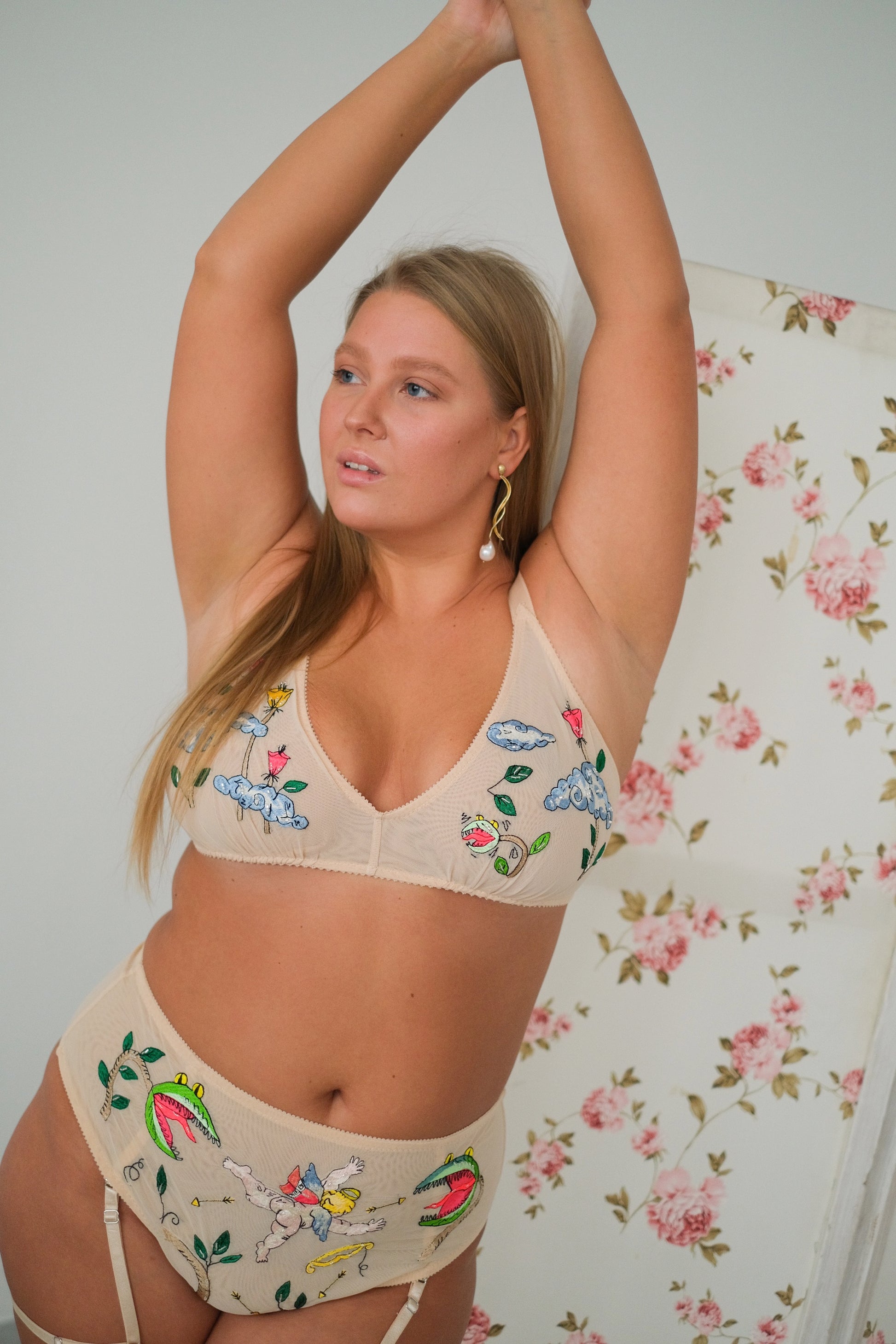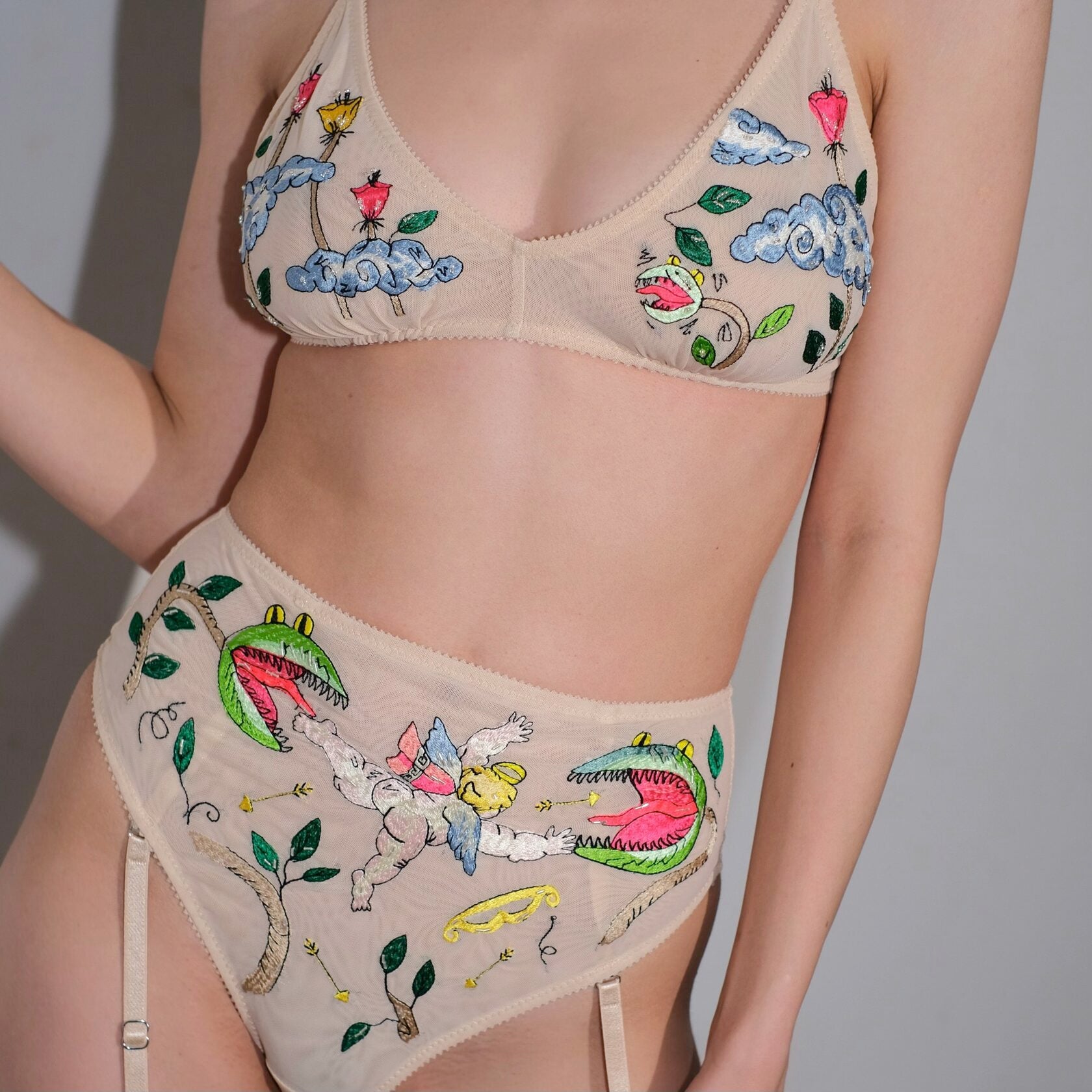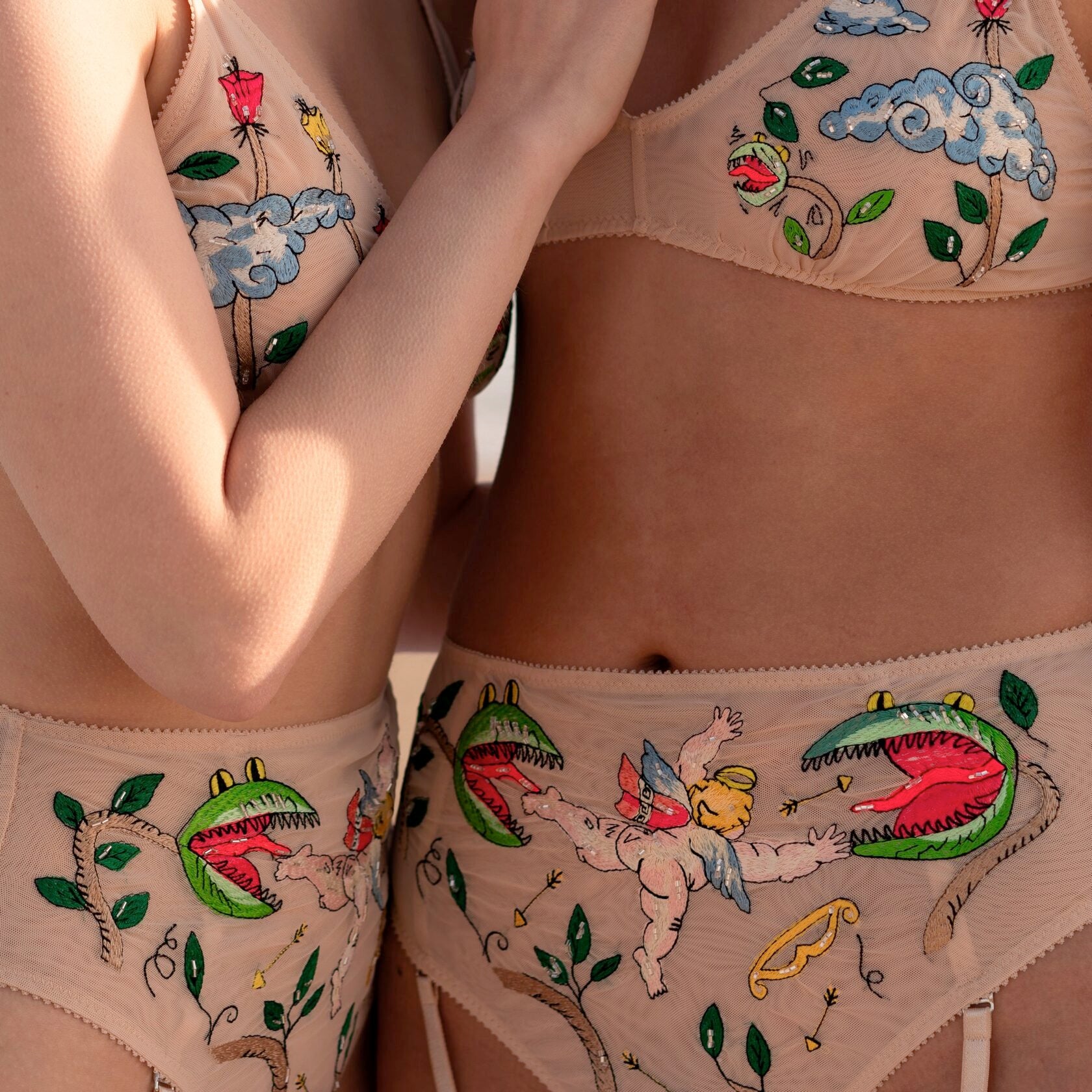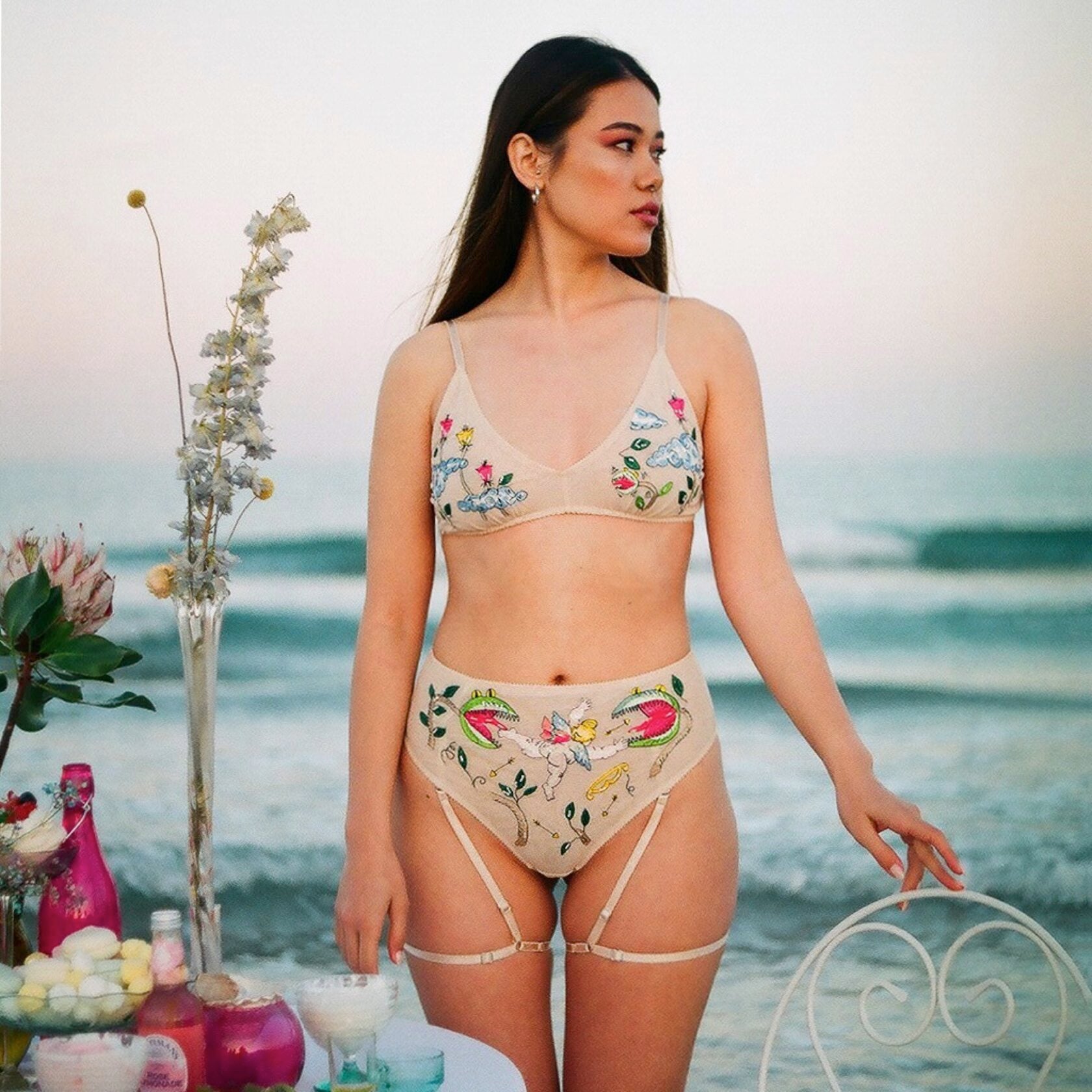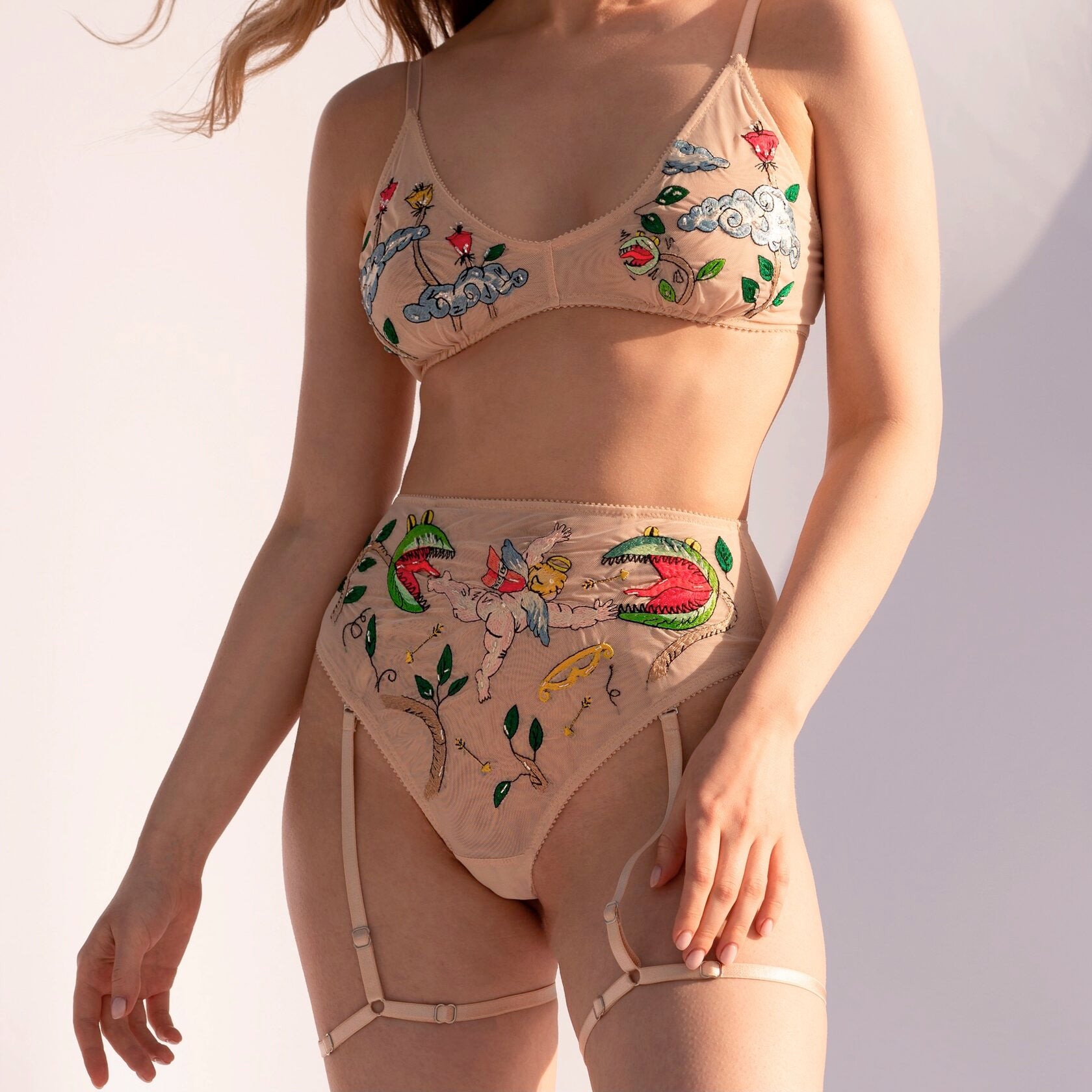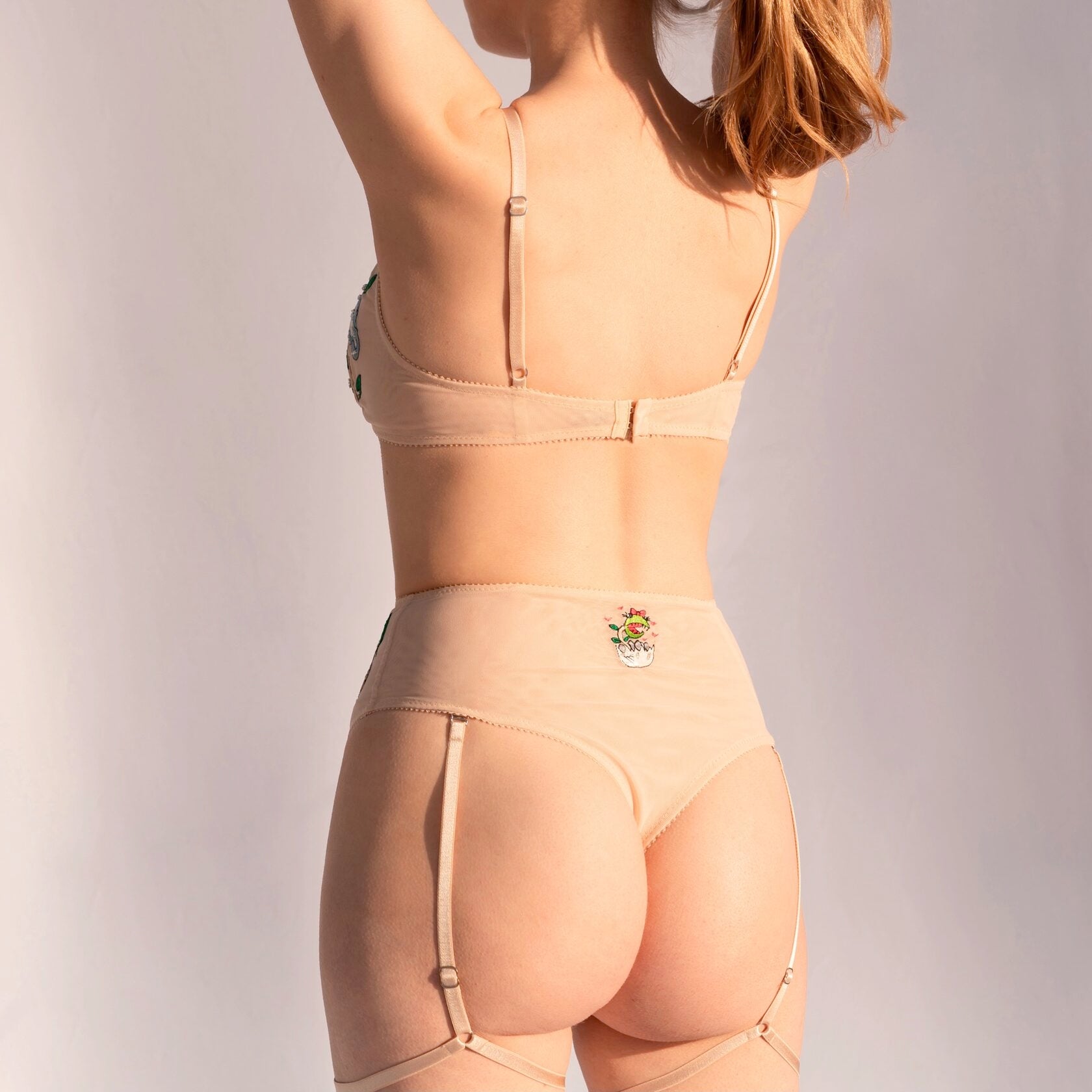 Cupid High Waist Knickers
Sale price
$198.00
Regular price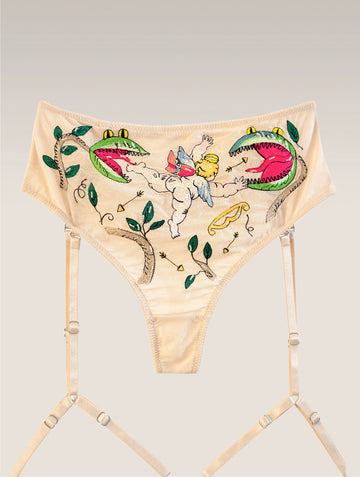 Cupid High Waist Knickers
Product description
Shipping
Carefree, plump, and handsome Cupid
was carried away by his pursuit and flew... into the jungle!
But here, he's not the hunter, but the hunted!
Little Cupid is in trouble! The embroidery not only looks beautiful, but also raises questions. How did Cupid end up in the jungle, and what will happen to him next? As always, the answer can be found on the back of your panties! Of course, this little Venus Trap has fallen in love with him! How could anyone not fall in love?
The delicate mesh serves as the perfect backdrop for a romantic story!
This is a handmade lingerie set featuring machine embroidery (all details and beads are sewn by hand).

If you're unsure about your size, don't worry! Simply add your measurements (in cm or inches) in the comments section when placing your order, and we'll be happy to help you choose the best size for you.
This garment is crafted from soft mesh of EU origin, featuring natural pearls and Japanese beads. The fabrics and accessories used meet the stringent requirements of the OEKO-TEX certification, ensuring the highest level of quality and safety.
To keep your precious Love & Swans garments looking their best for as long as possible, please follow these simple care instructions:
Wash in cold water (no warmer than 30°C). Not only is this better for the environment, but it also helps keep the bead shine, reduces color fading, and uses less energy.

Do not put your Love & Swans products in the dryer. Also, avoid drying them in direct sunlight. Gently squeeze out excess water with a towel, but do not twist.

If ironing is necessary, place the garment face down (with the beads) on a terry towel and use the lowest heat setting on your iron.
Once you've placed your order, we will process it in 2-3 days and hand it over to carrier (FedEx, UPS, HayPost or PTT Turkish Post Express Service).
A signature may be required upon delivery. If you are not home when carrier delivers your parcel, they will leave a note explaining where and how to collect your order.