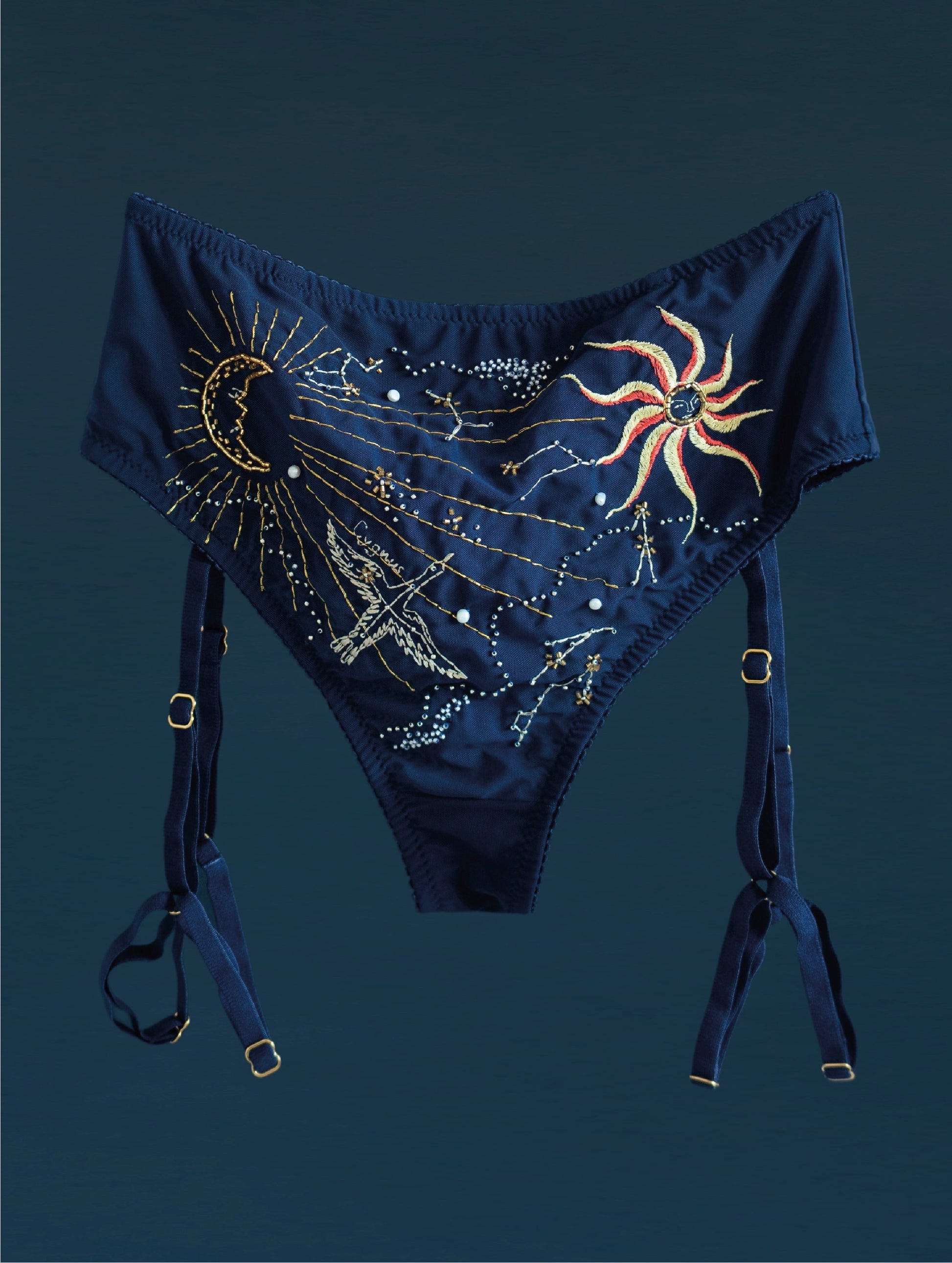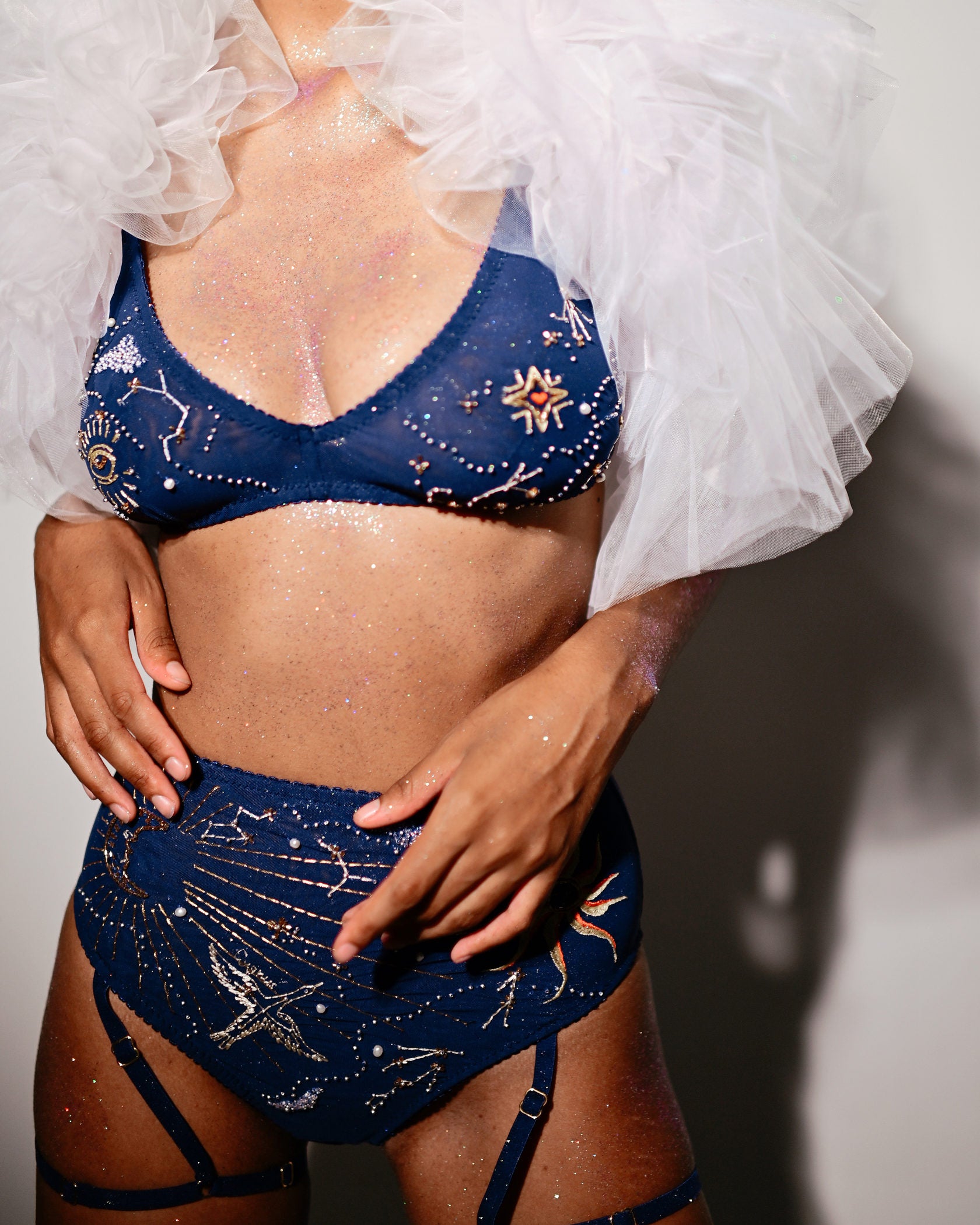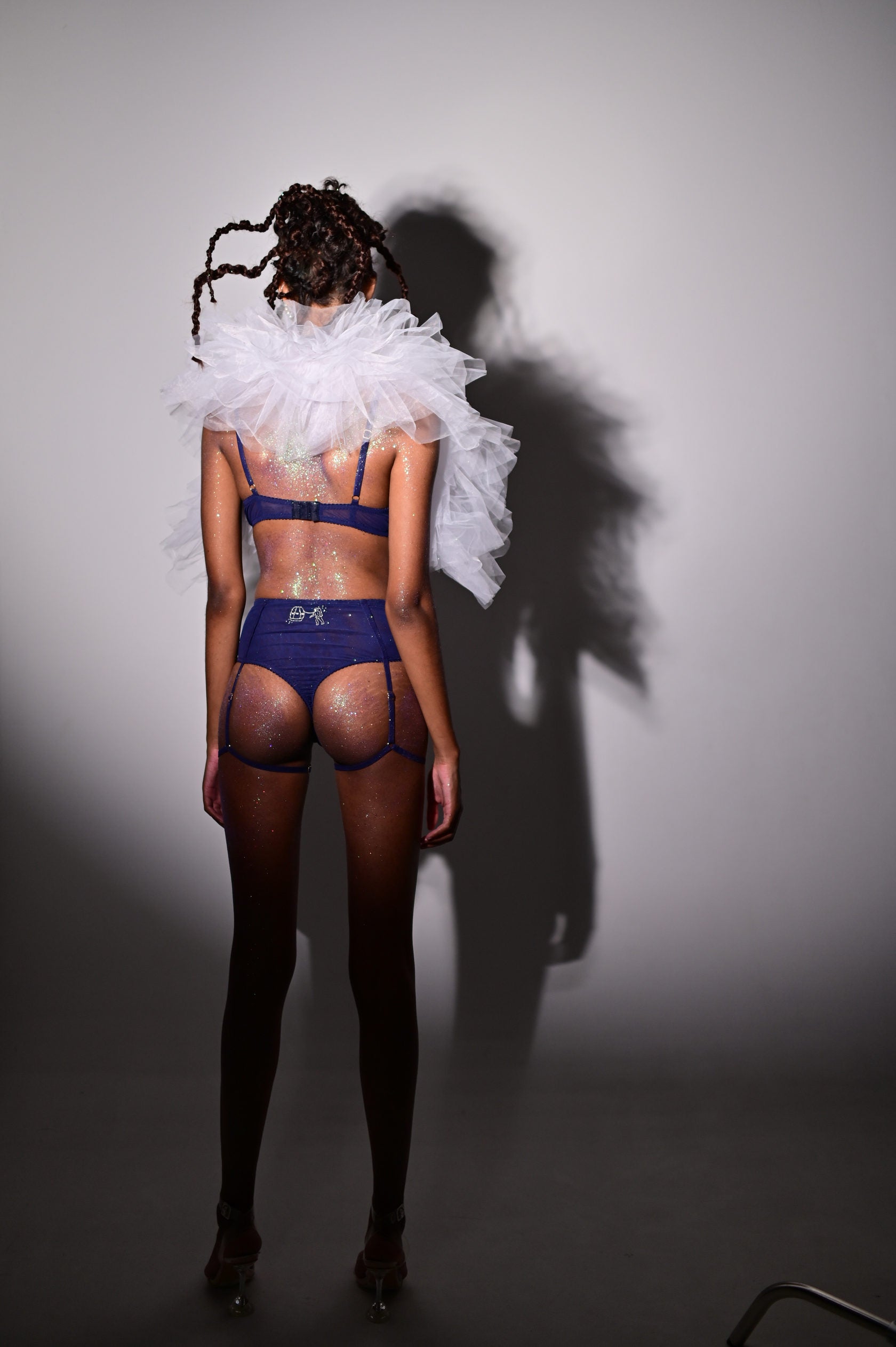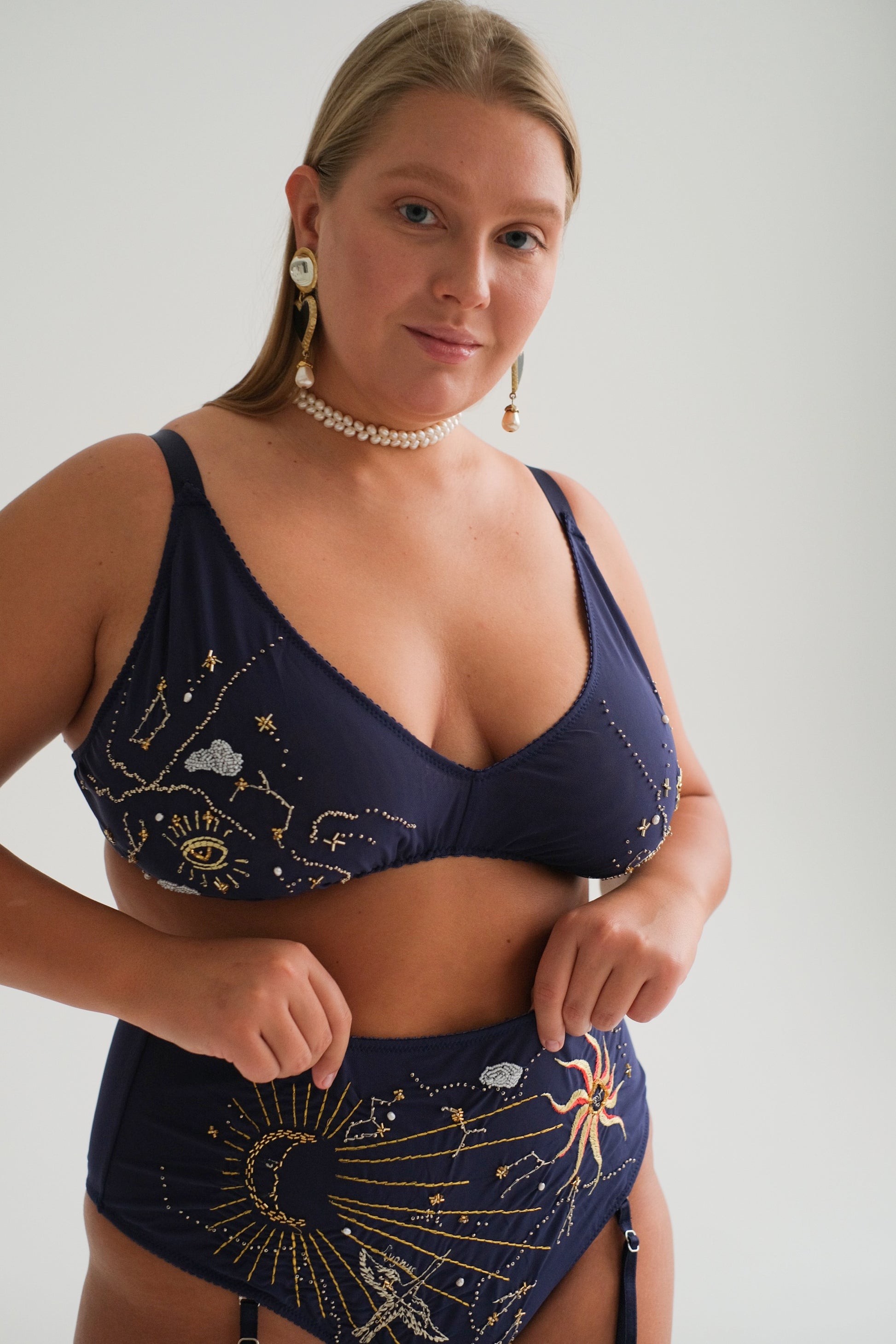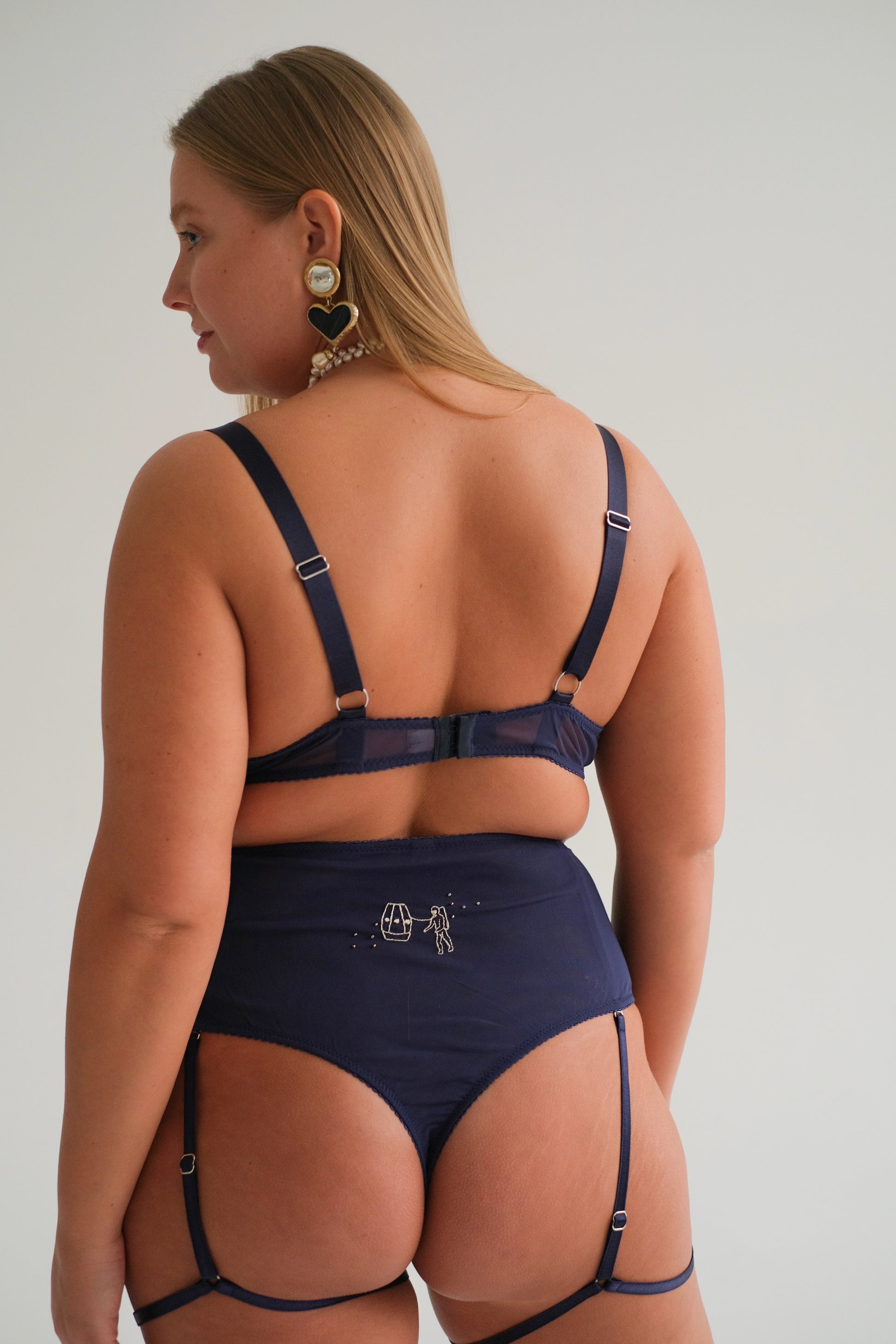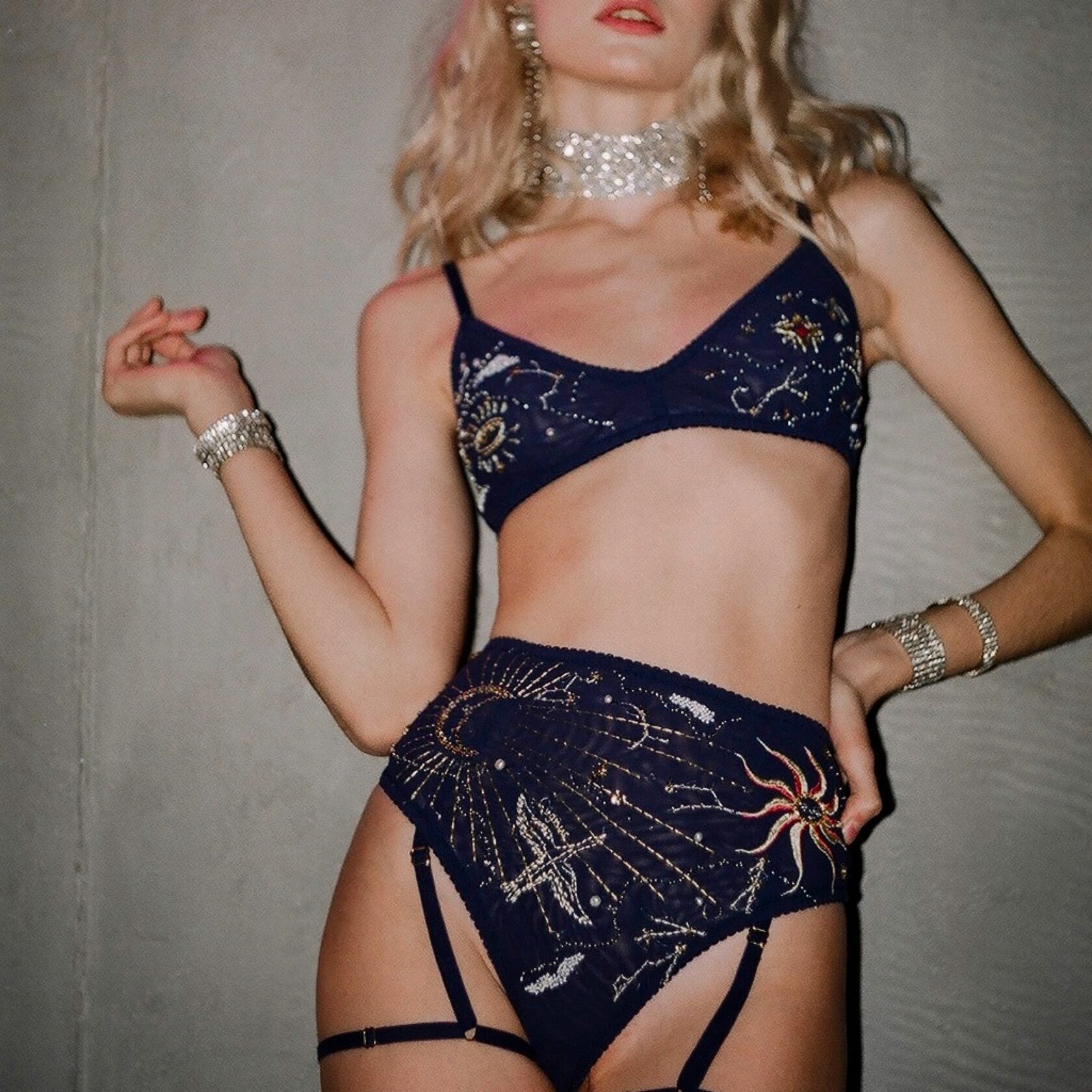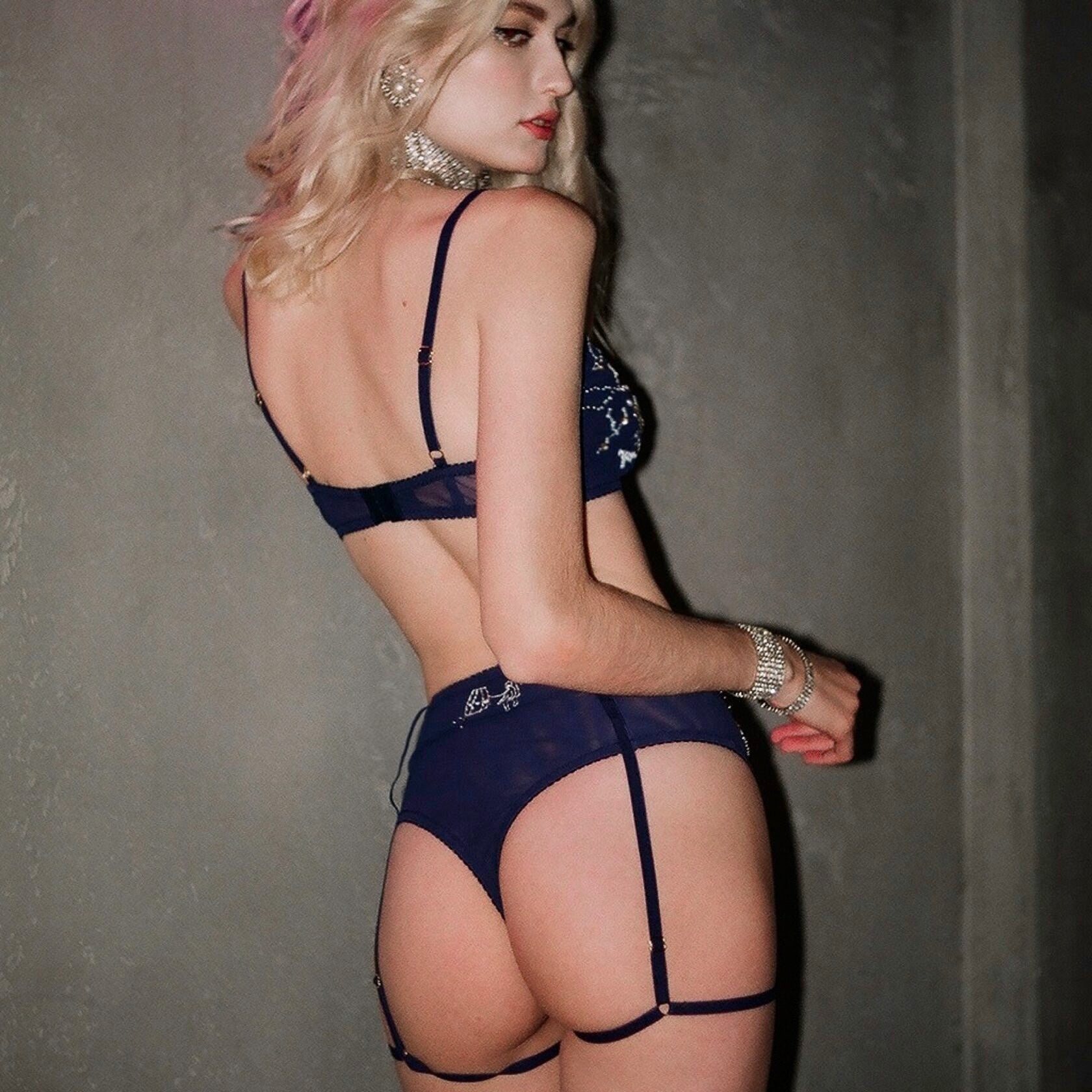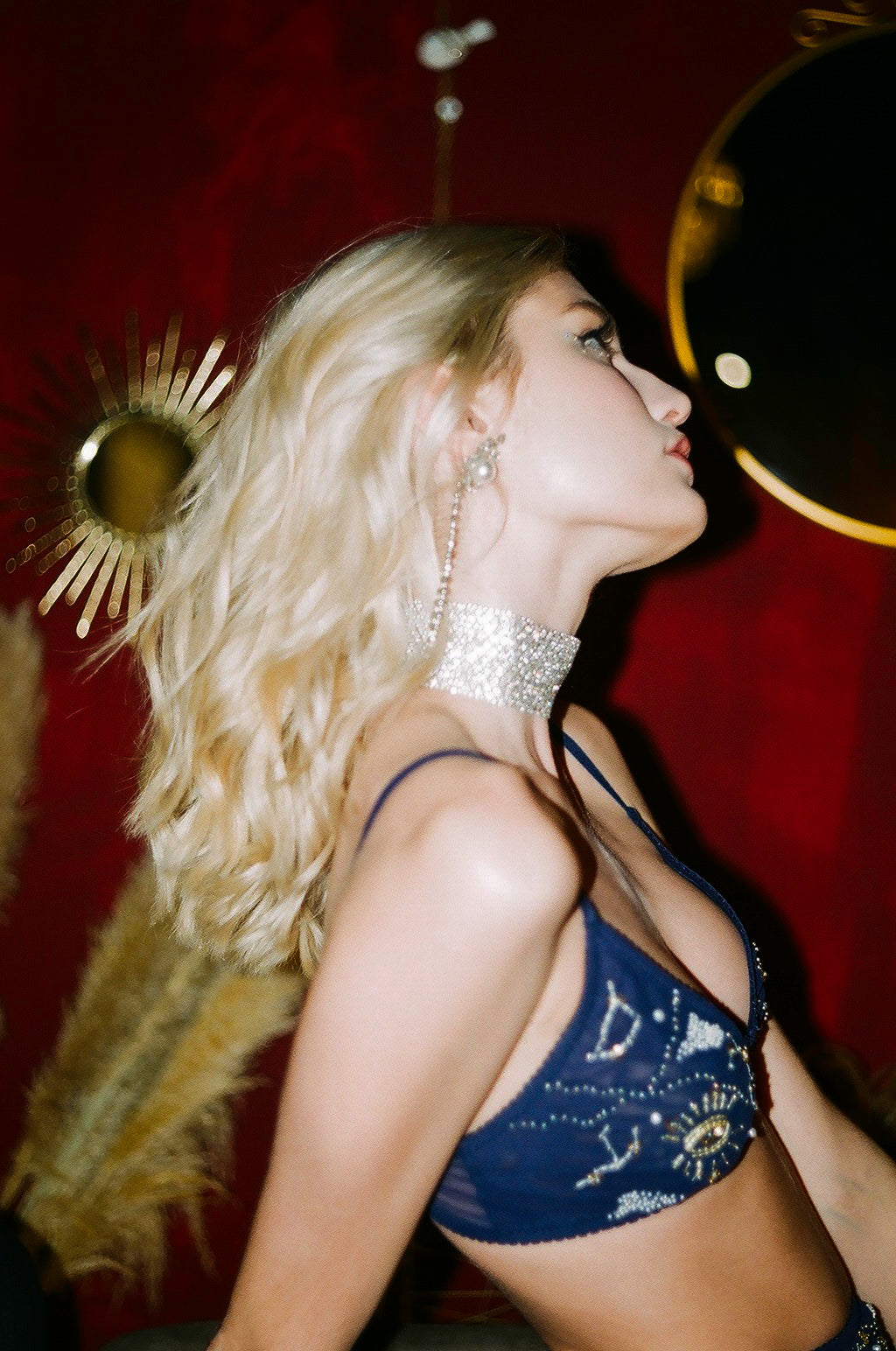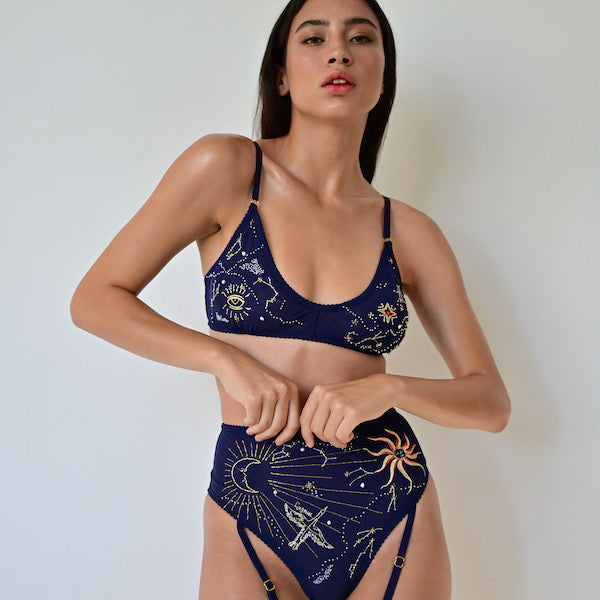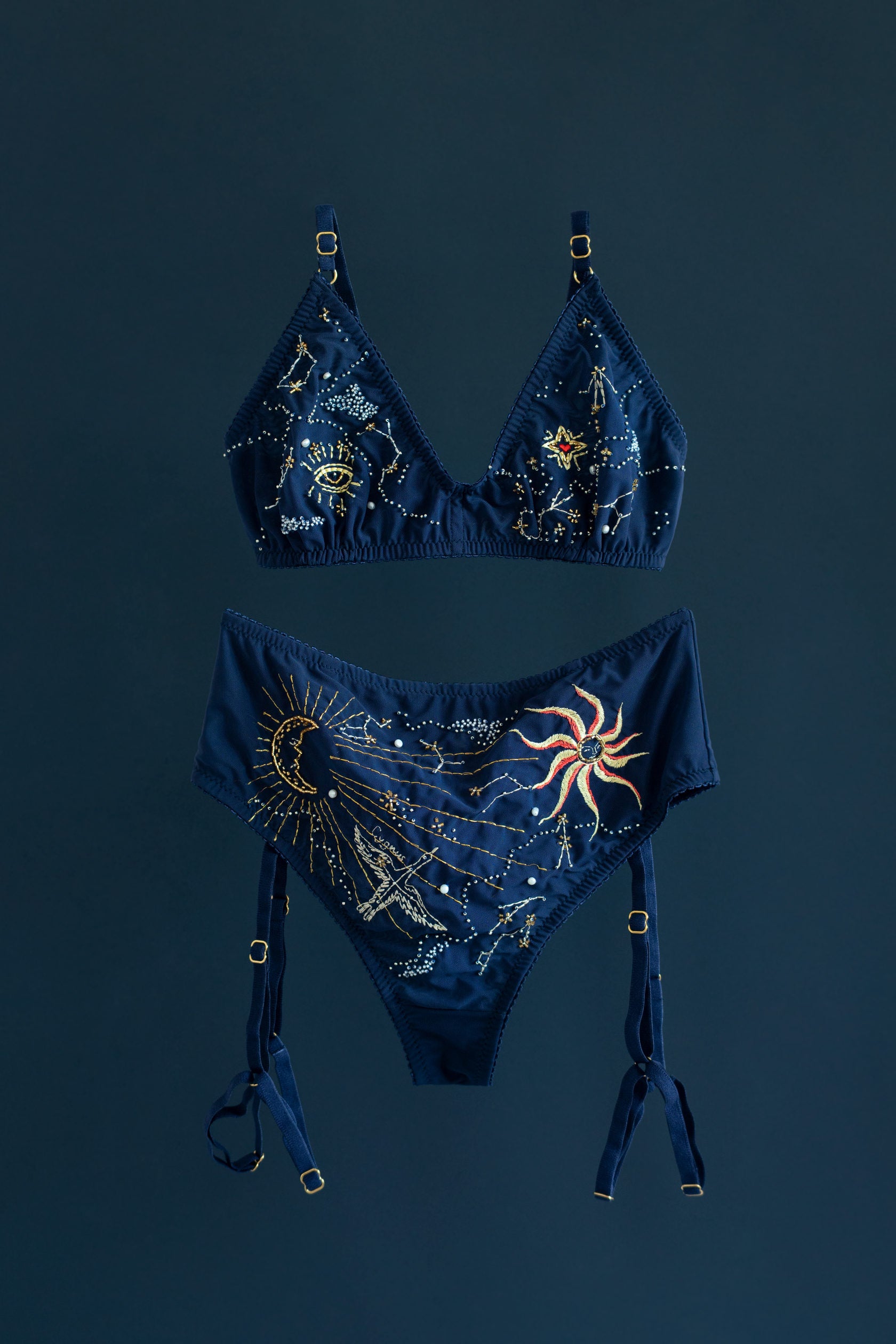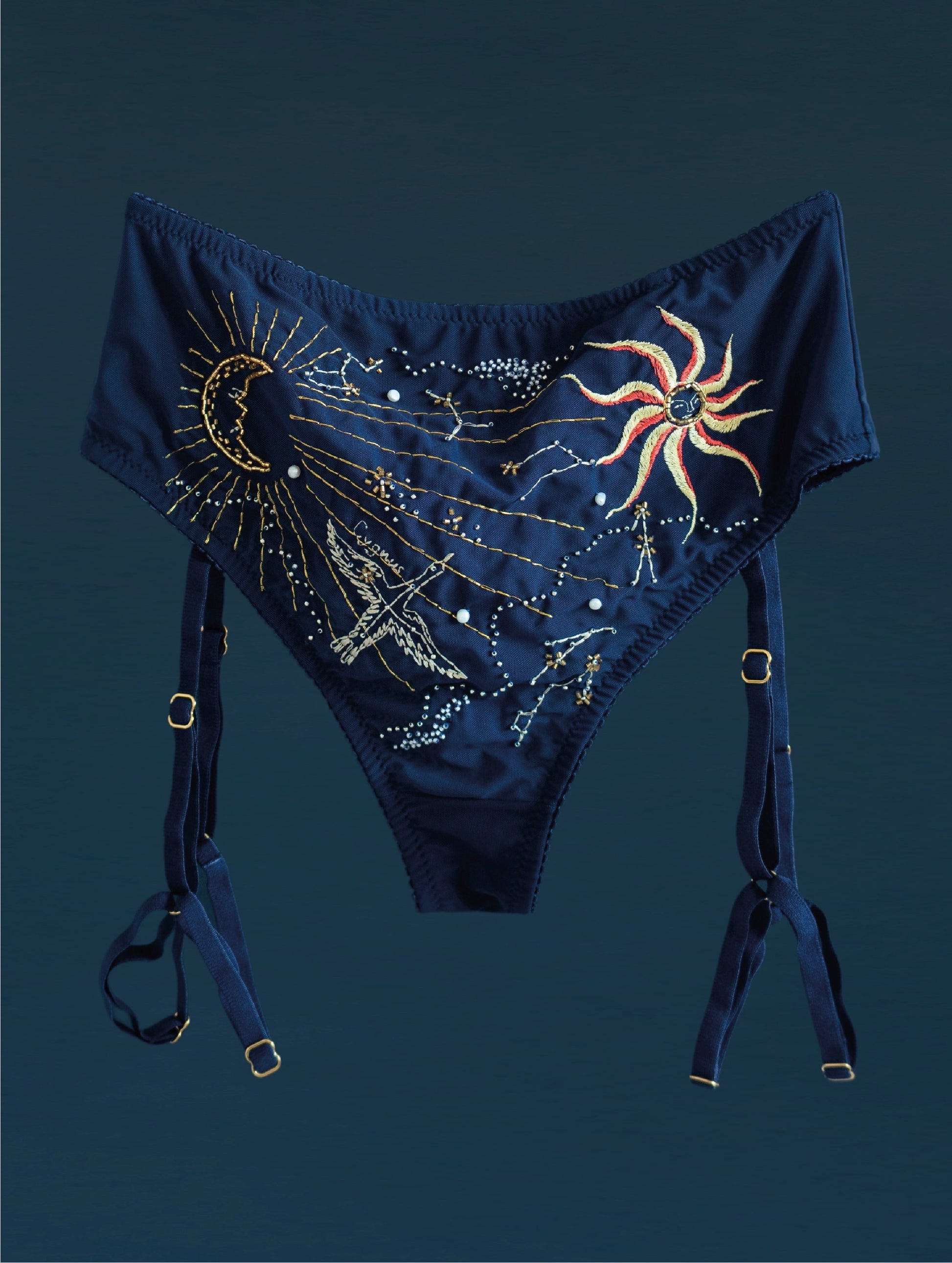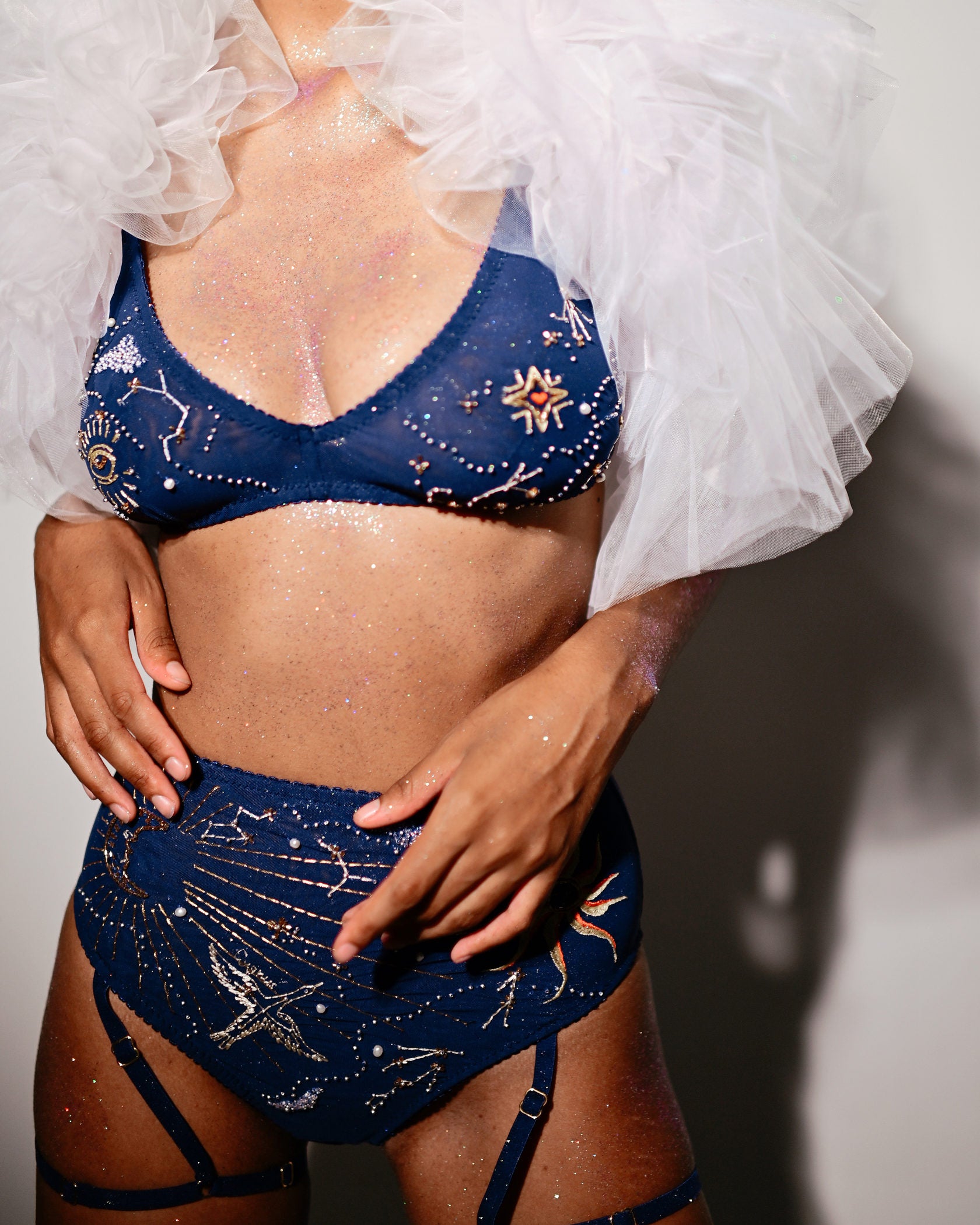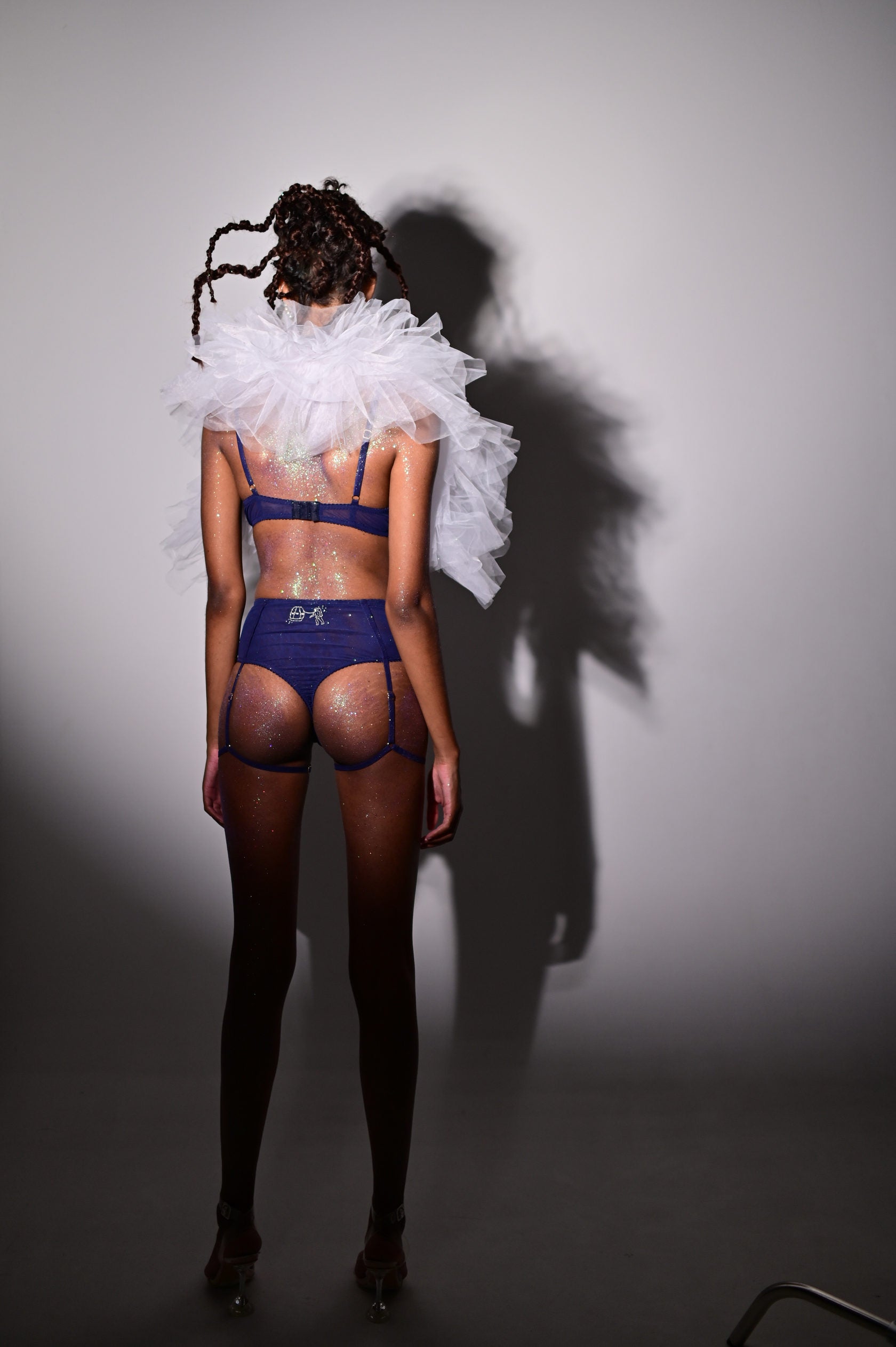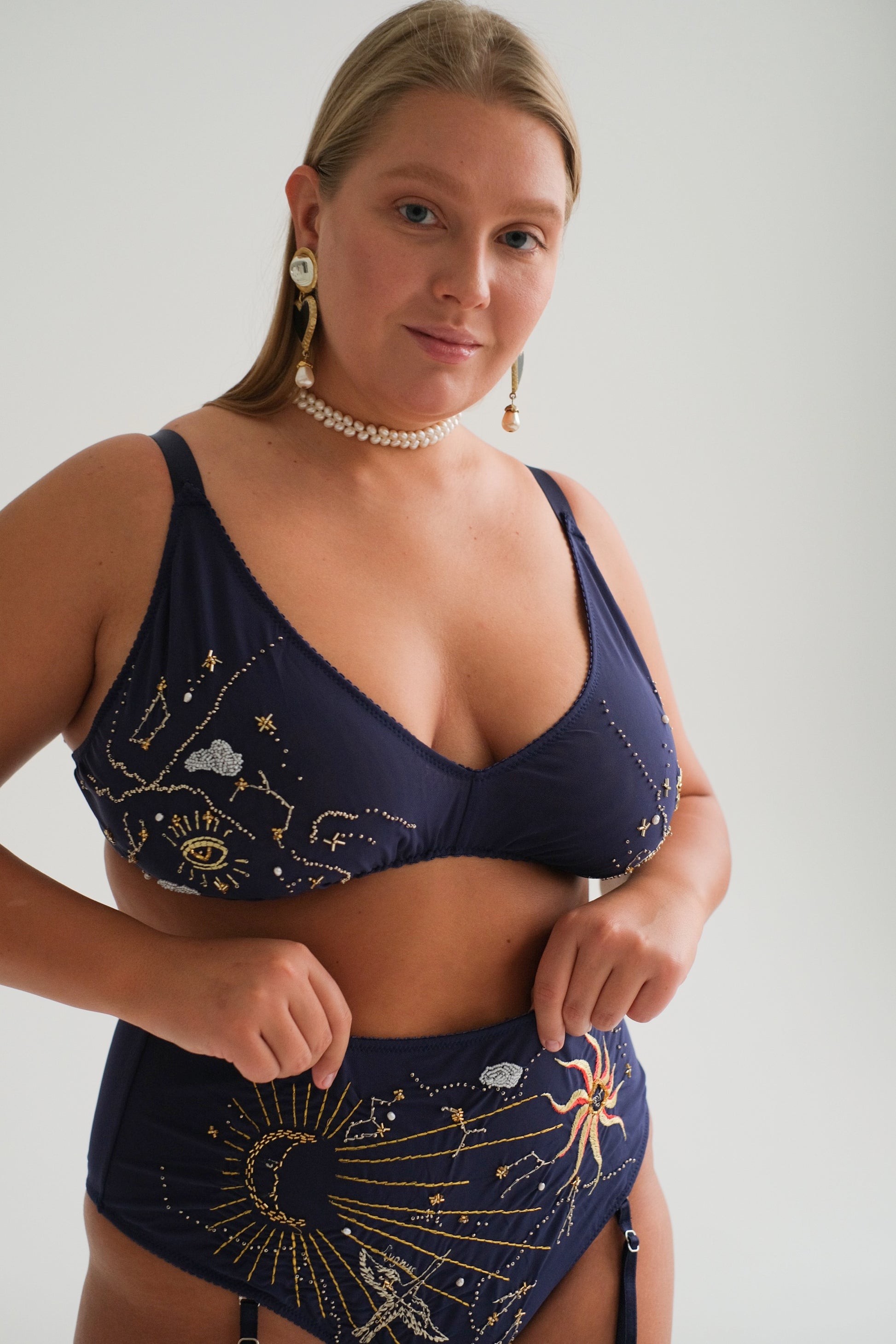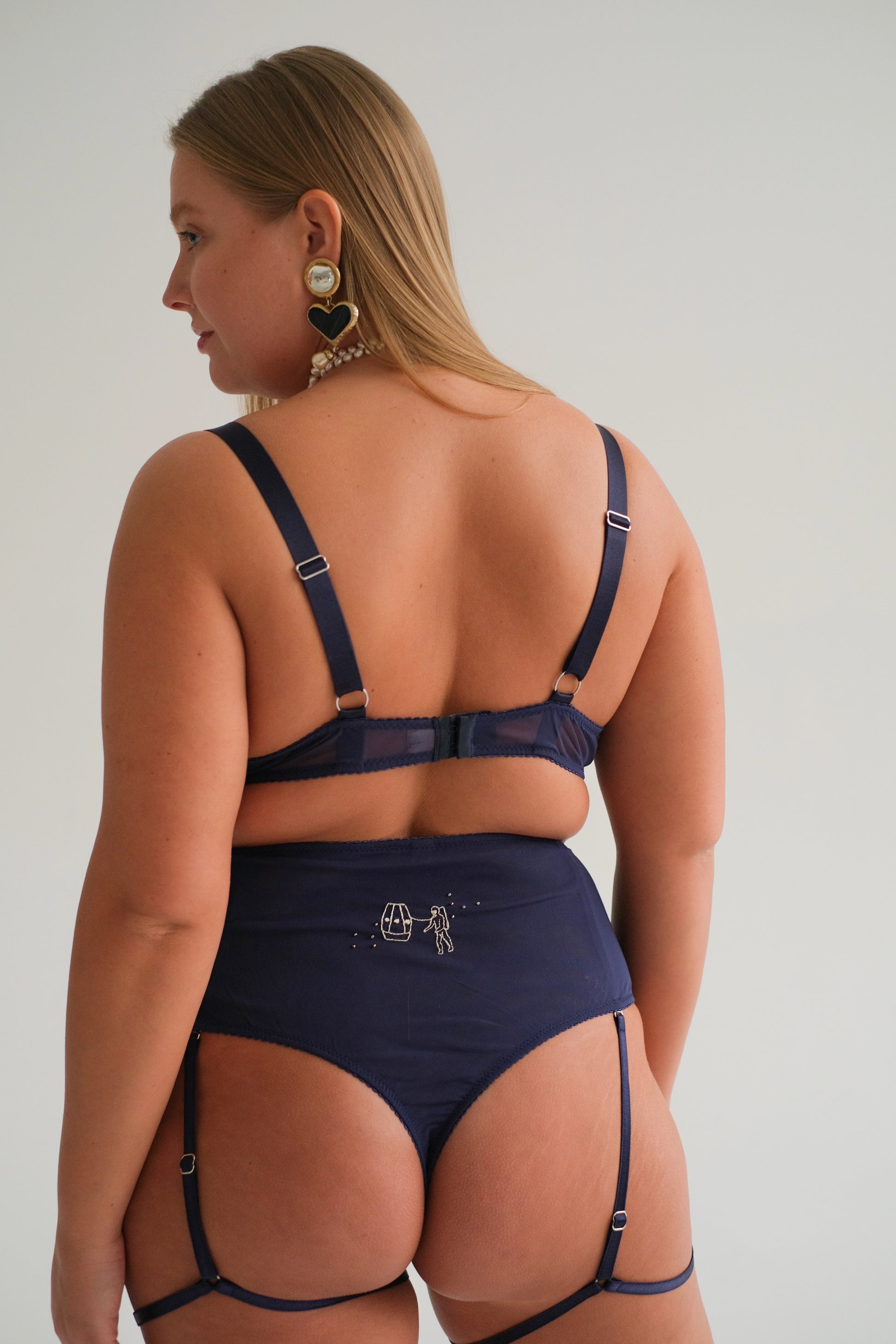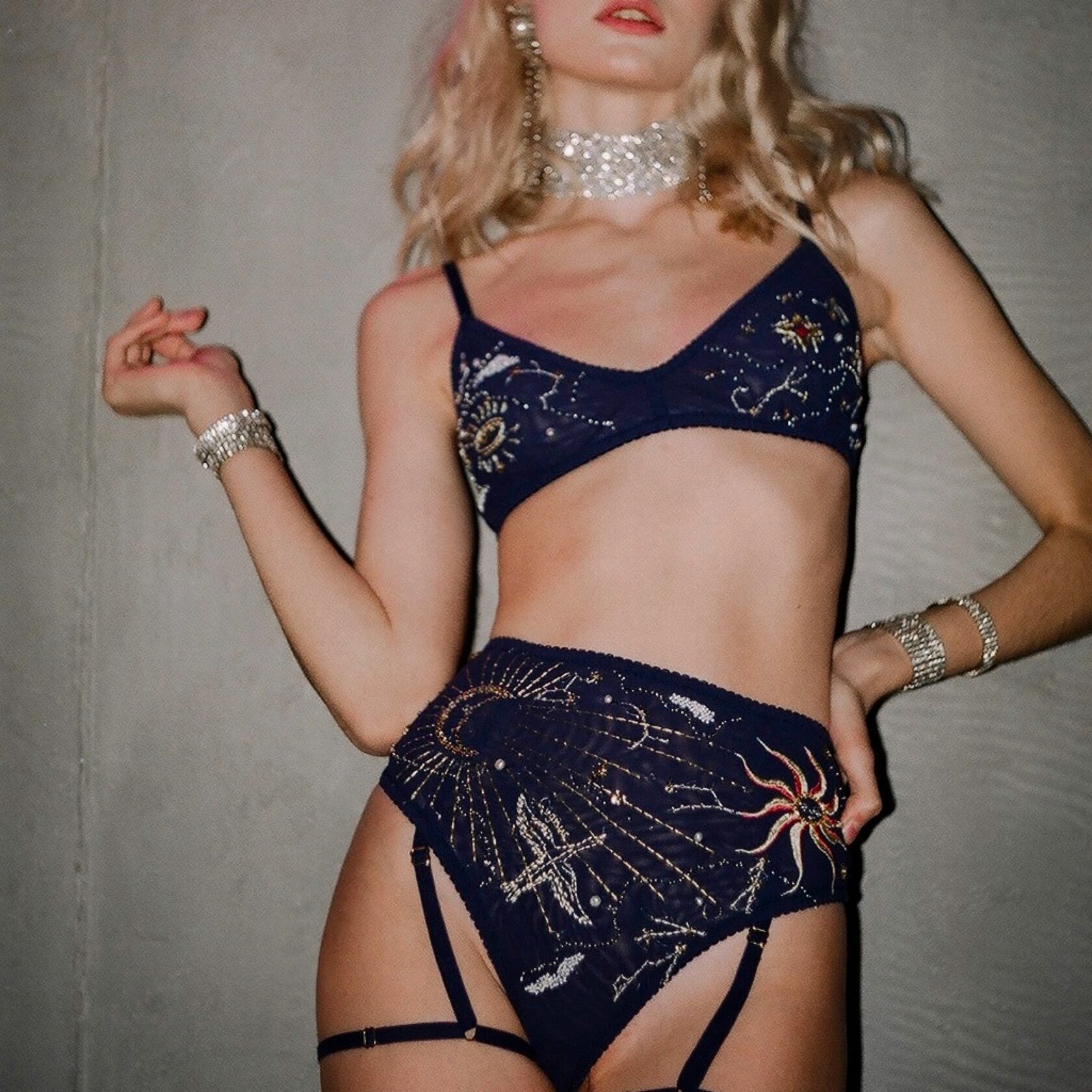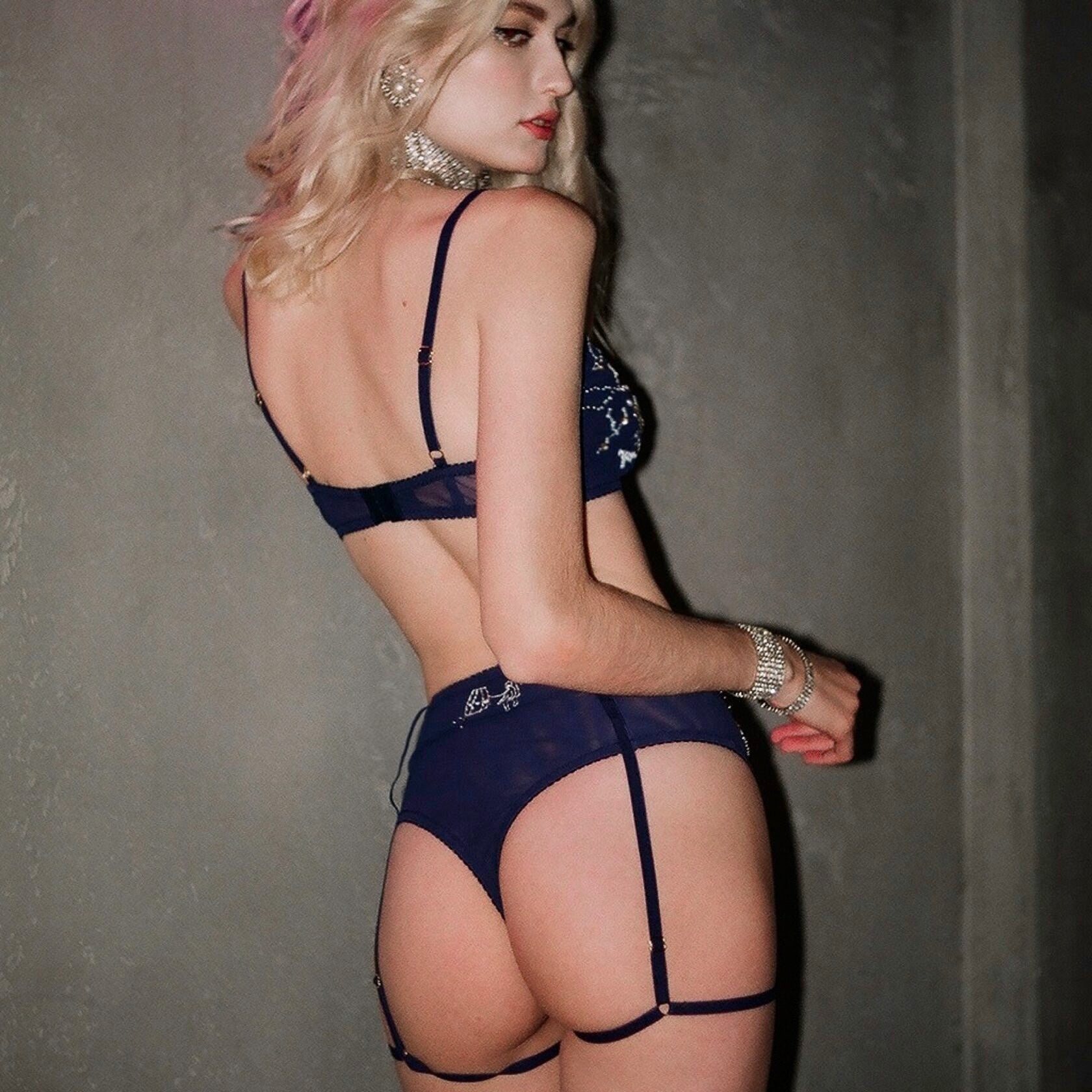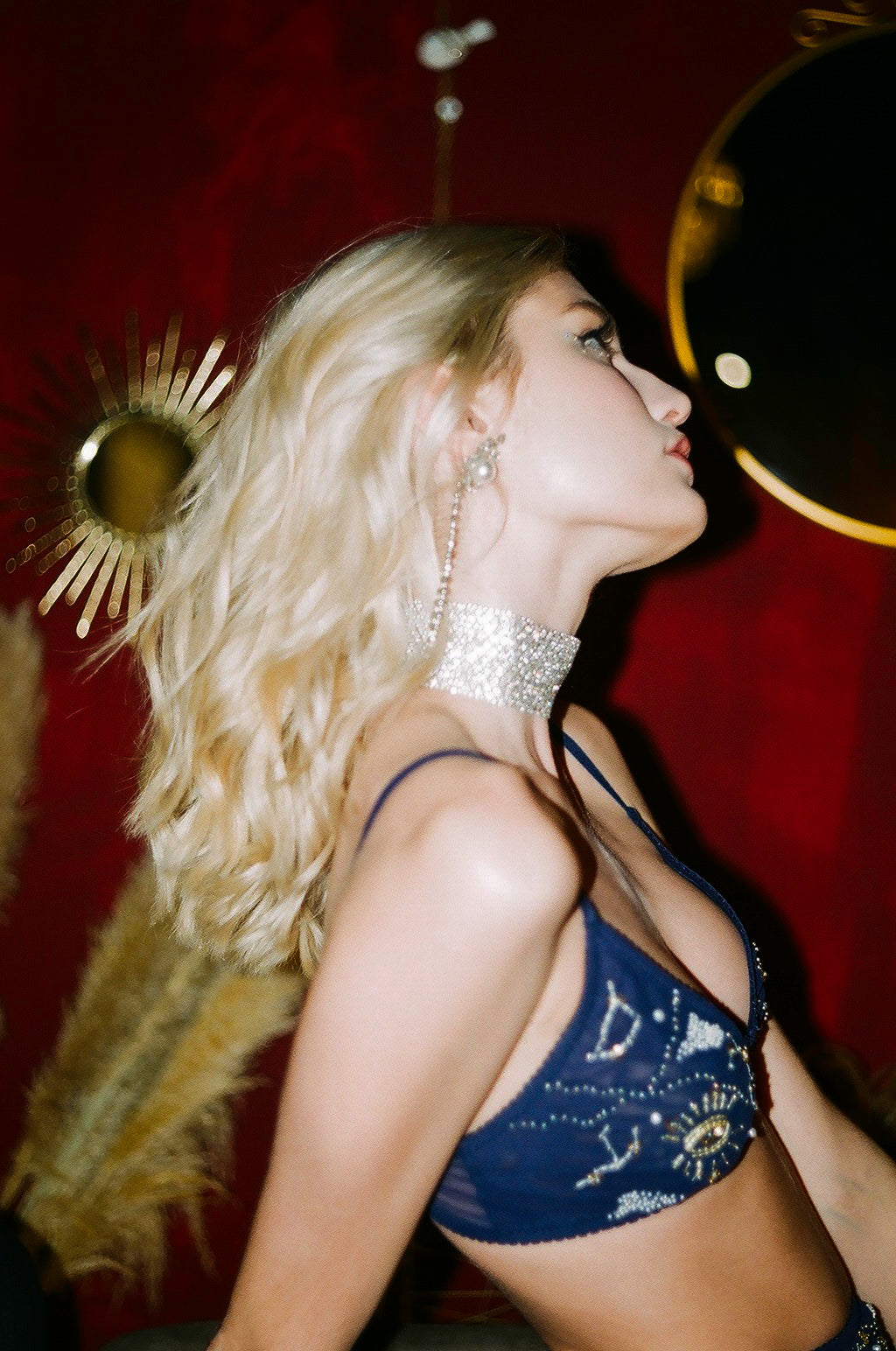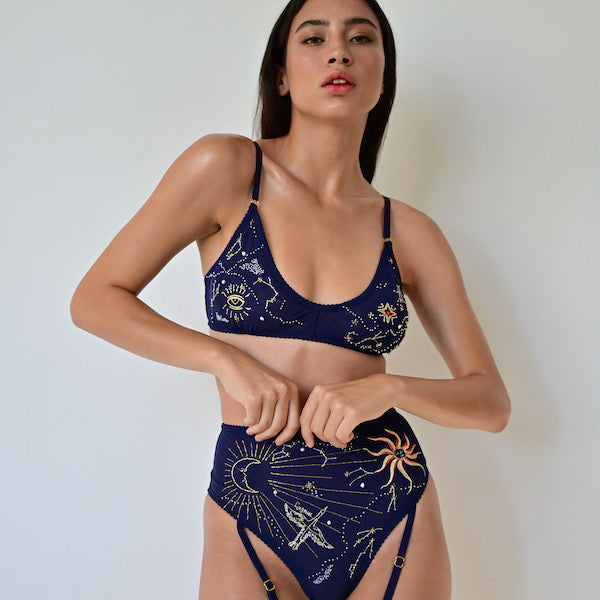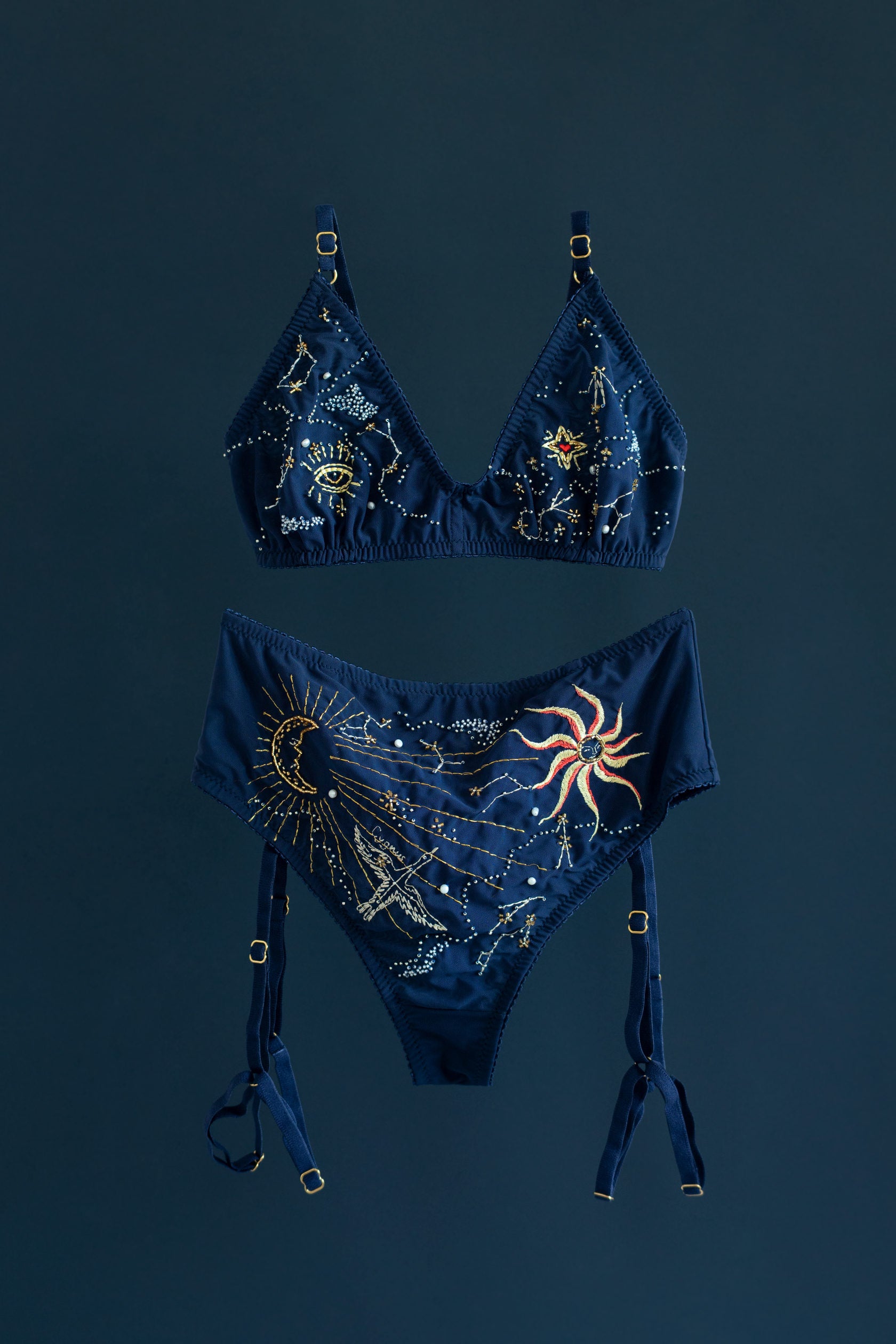 Cygnus High Waist Knickers
Sale price
$198.00
Regular price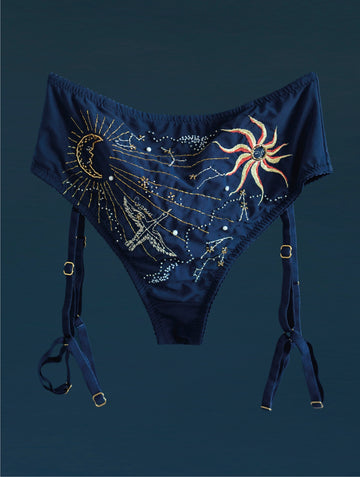 Cygnus High Waist Knickers
Product description
Shipping
The stars align in this breathtaking lingerie set, inspired by the myth of Zeus and Leda and the magic of astrology. The deep, dark mesh serves as the perfect canvas for the golden embroidery, creating a look that's both mysterious and alluring. Wear it for a special occasion or simply as a conversation starter - either way, you're sure to turn heads.
The "Cygnus" set is a tribute to the 12 zodiac constellations and the brightest constellation in the Milky Way, Cygnus, soaring through the sky.
The lingerie is embroidered with natural pearls, symbolizing cosmic nebulae with small white clouds of beads, and silver paths representing the Milky Way. Made of soft, deep blue linen netting, the set comes in an incredible package with gold accents and a cat-astronaut, making it a gift you'll want to give to yourself.
And, as always, there's a surprise waiting for you on the back of the set. This is a handmade lingerie set, with machine embroidery and all details and beads sewn by hand. The High Waist Knickers can be customized, and are also available without straps (leg ribbons).
For sizing, please provide your measurements in the comments section of your order and we will help you choose the best size for you!
To ensure the longevity of your lingerie, please follow these garment care instructions:
Wash in cold water (no warmer than 30°C) as it is environmentally friendly and better for your lingerie. Using cold water helps preserve bead shine and reduces color fading, while using less energy.

Do not put your Love & Swans lingerie in the dryer, and avoid exposing it to direct sunlight. Gently squeeze the lingerie with a towel, but don't twist it.

If you need to iron, place the lingerie face down (with beads) on a terry towel and use the lowest heat setting on your iron.
Taking proper care of your lingerie is the best way to be sustainable!
Once you've placed your order, we will process it in 2-3 days and hand it over to carrier (FedEx, UPS, HayPost or PTT Turkish Post Express Service).
A signature may be required upon delivery. If you are not home when carrier delivers your parcel, they will leave a note explaining where and how to collect your order.