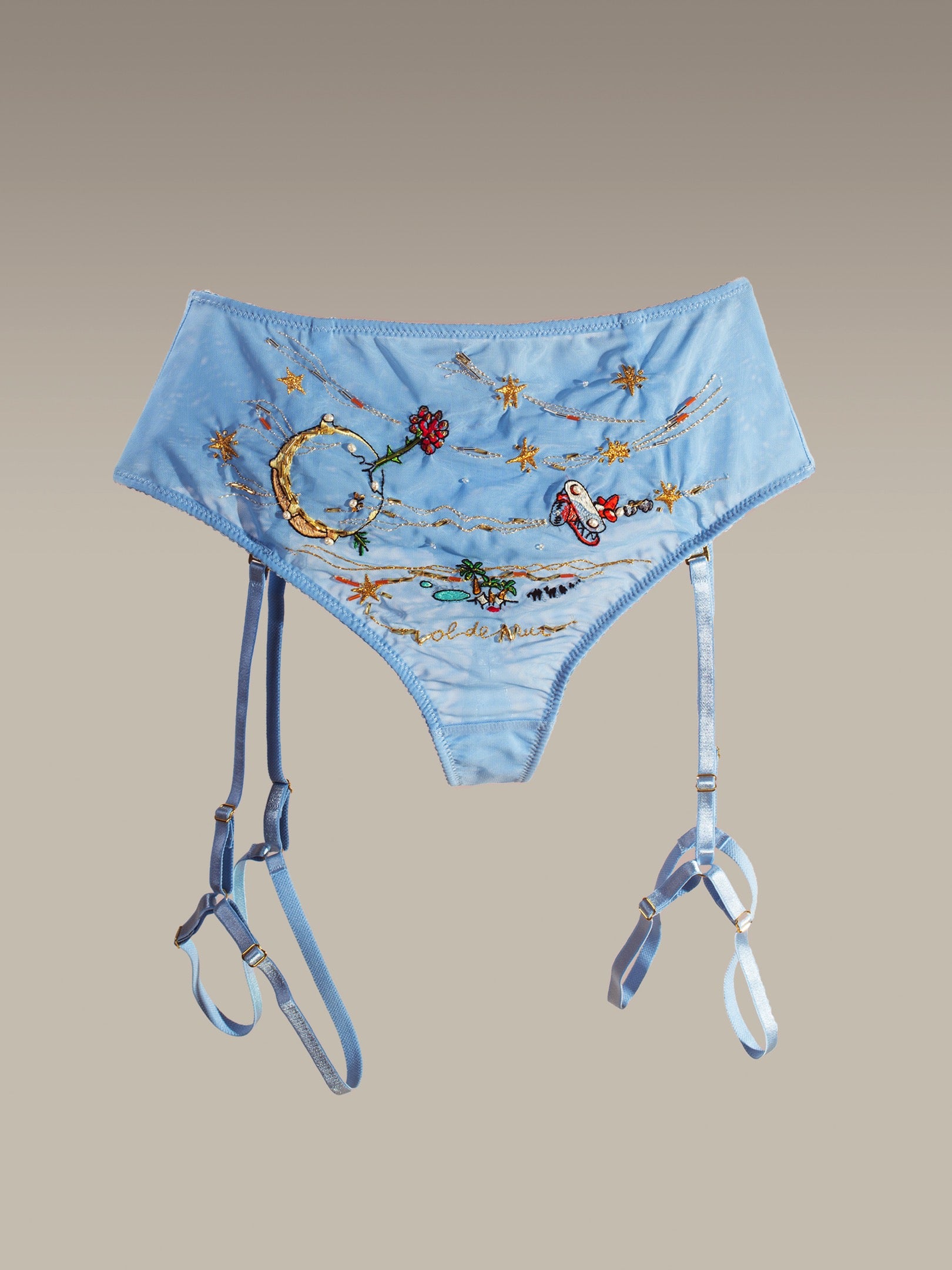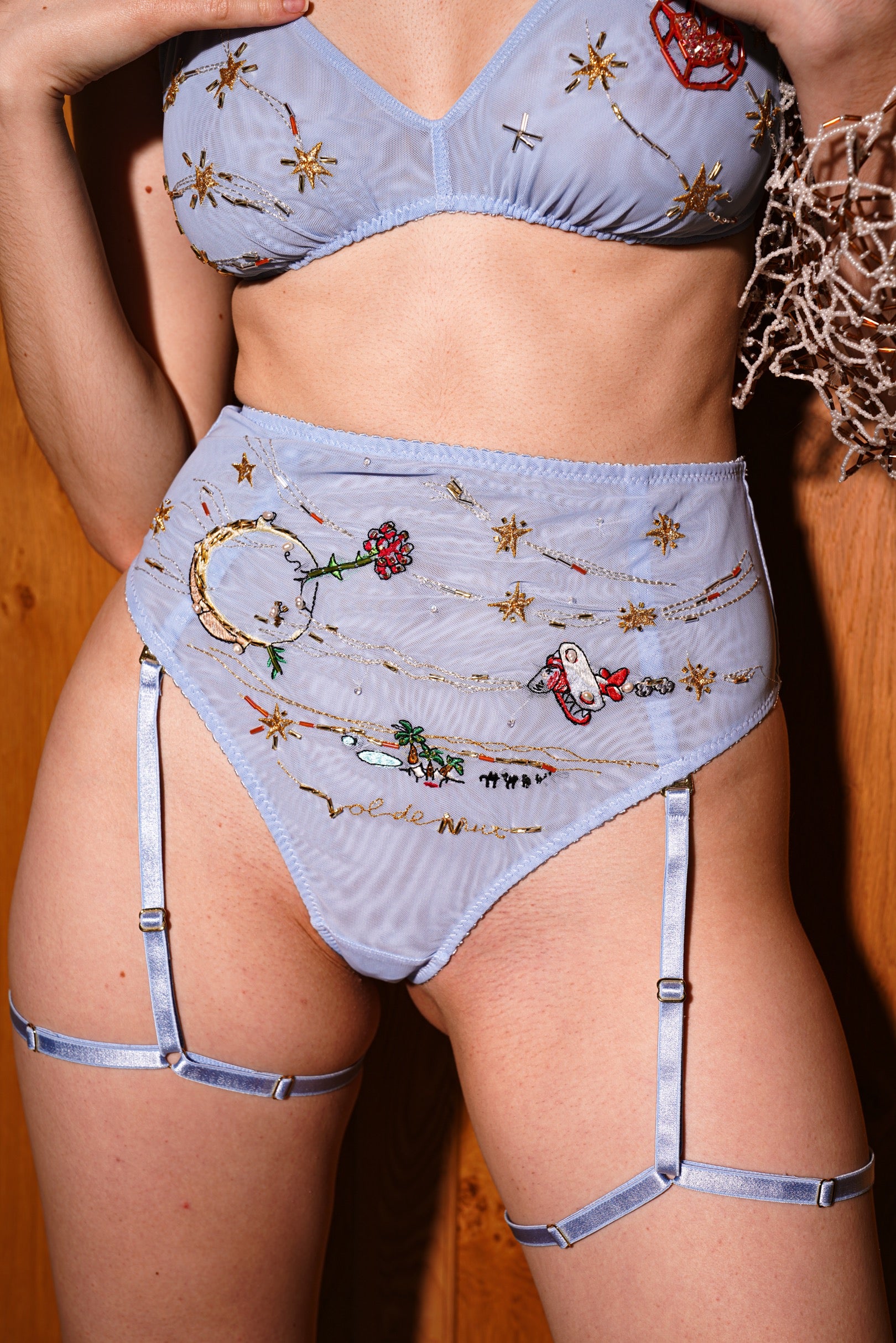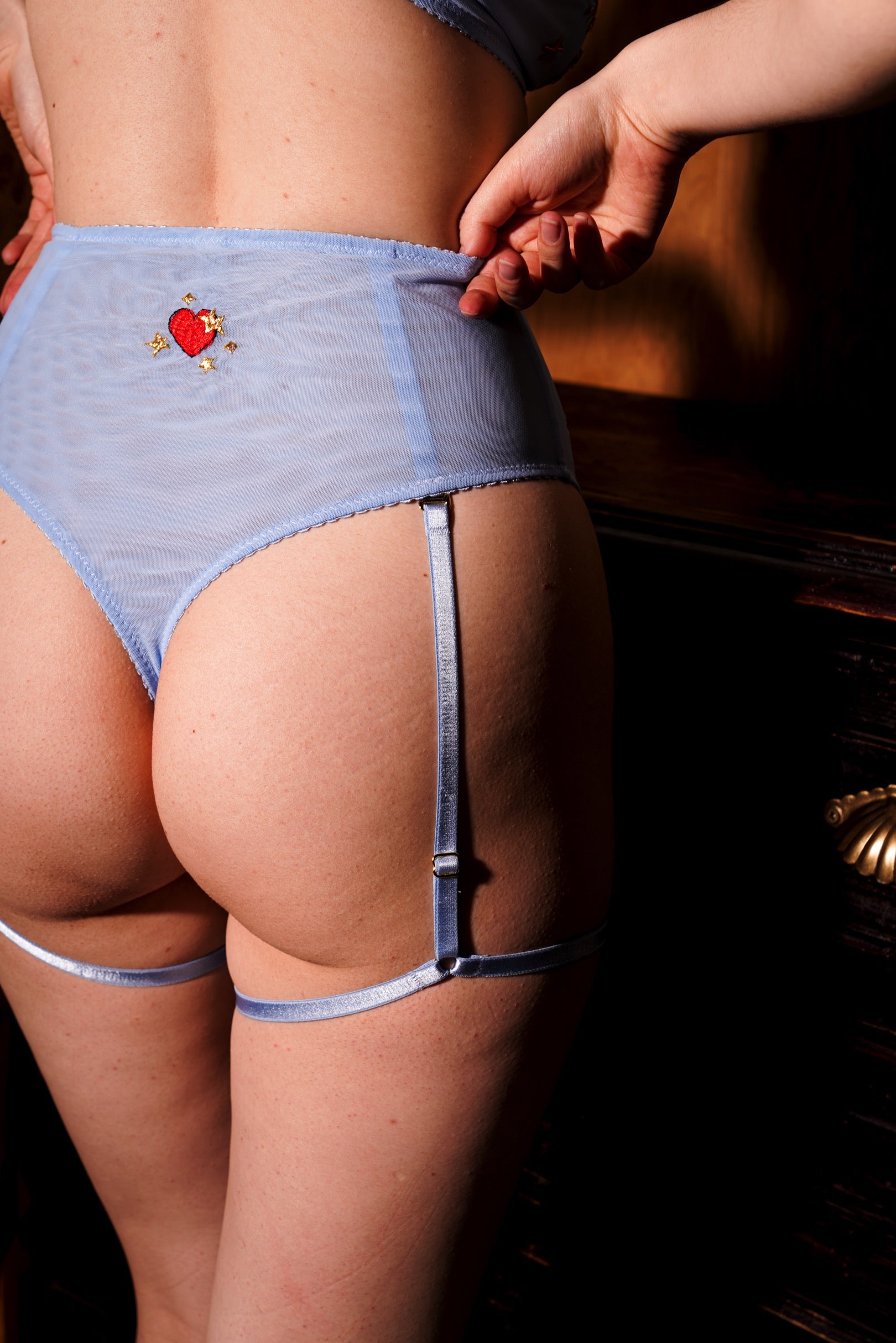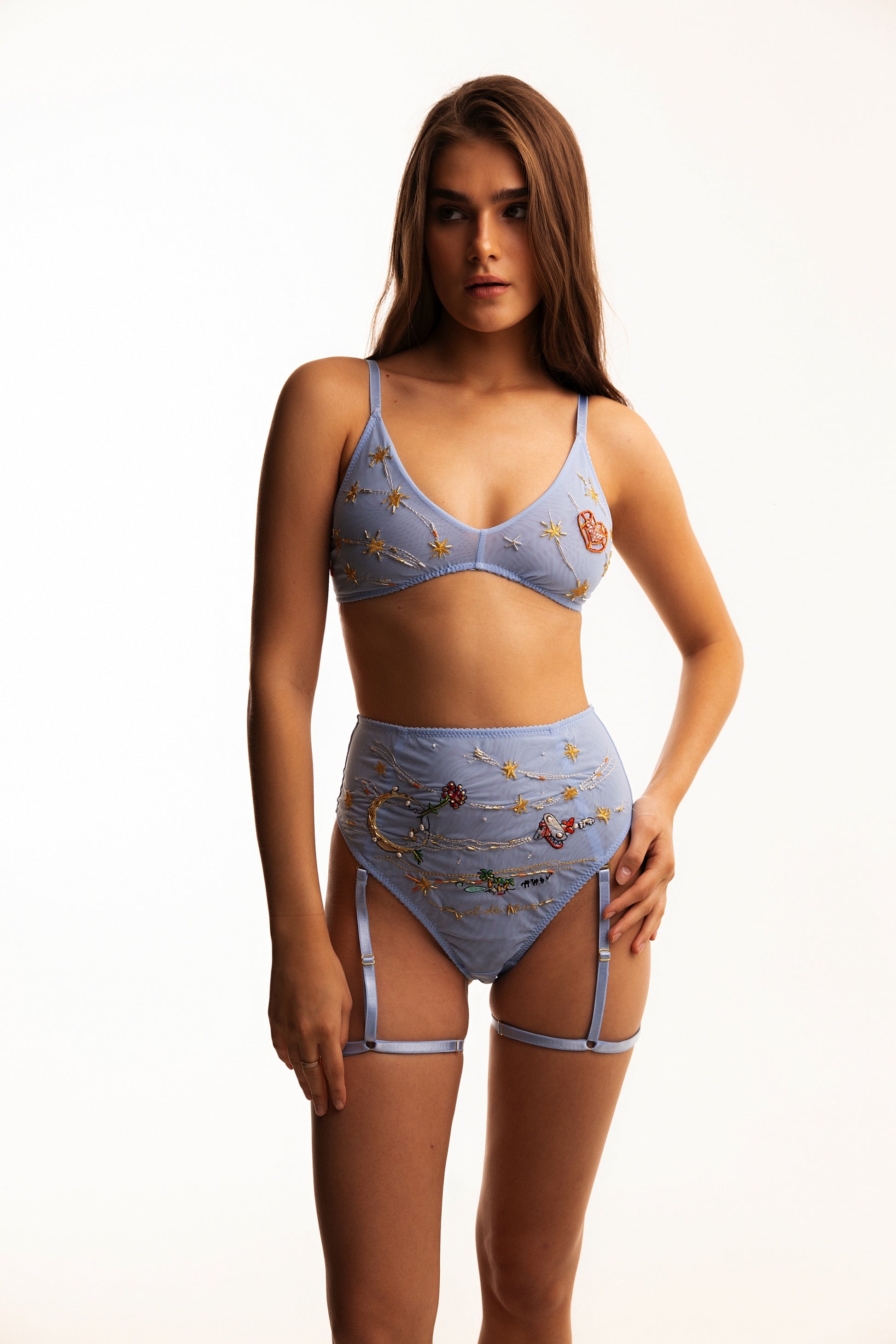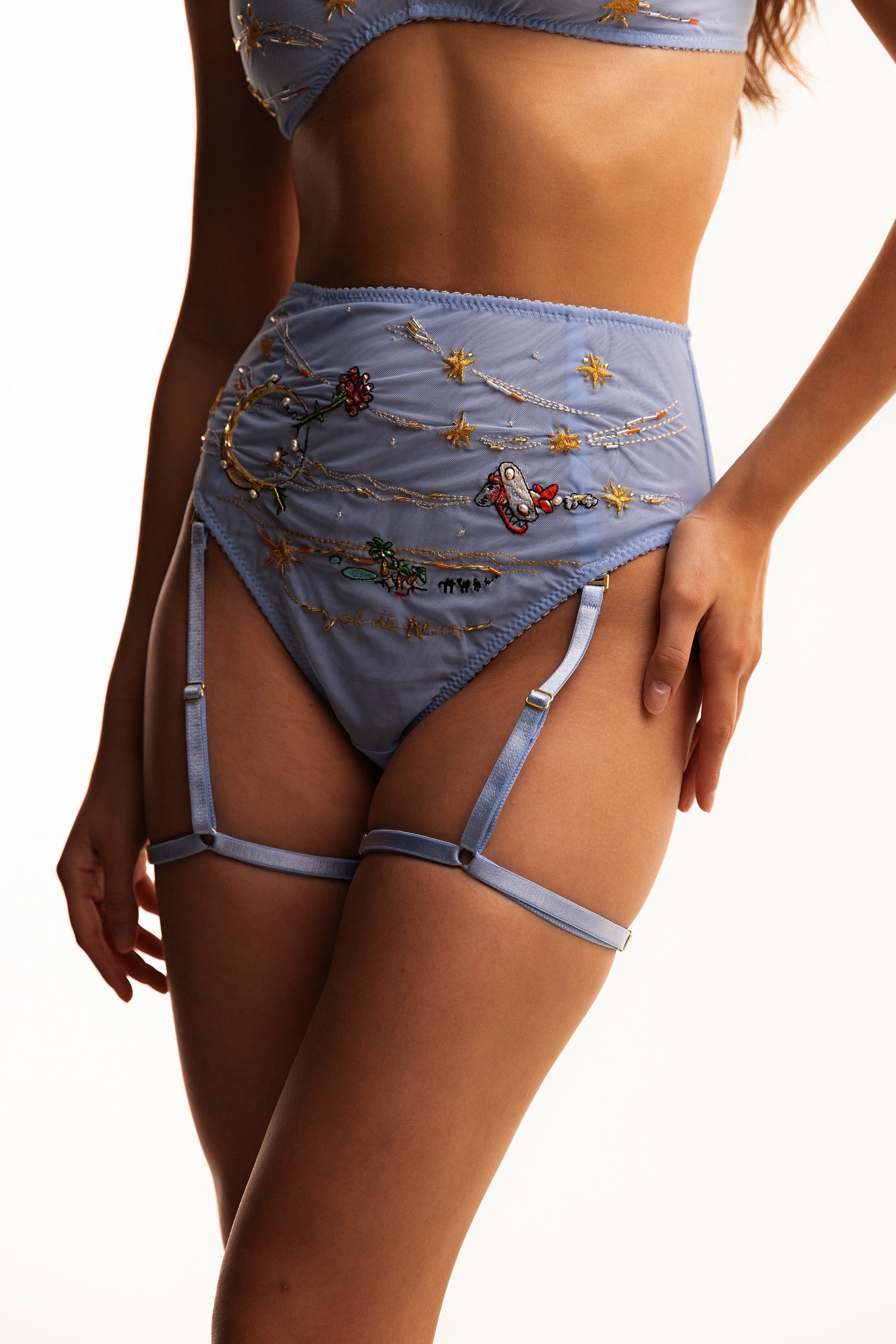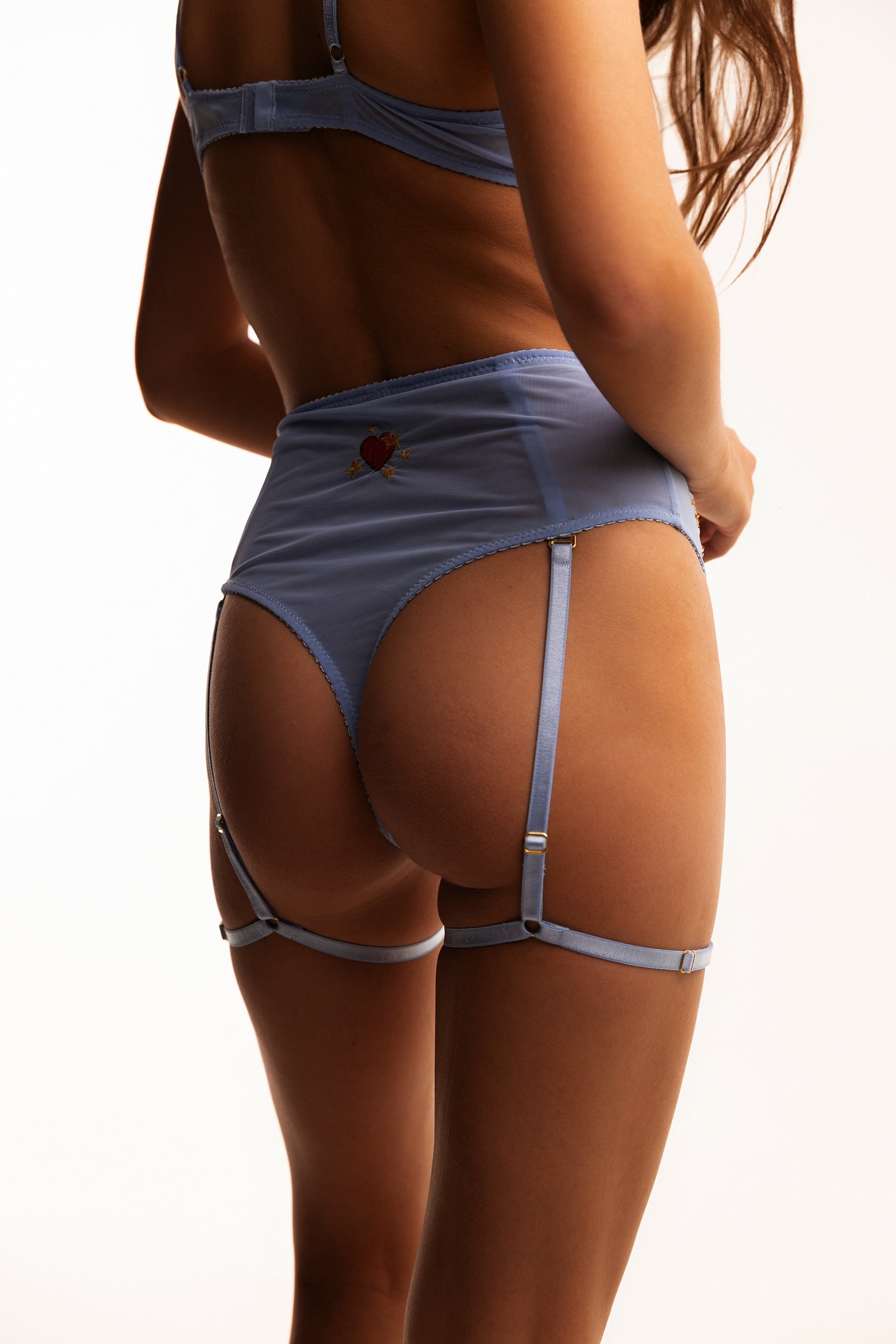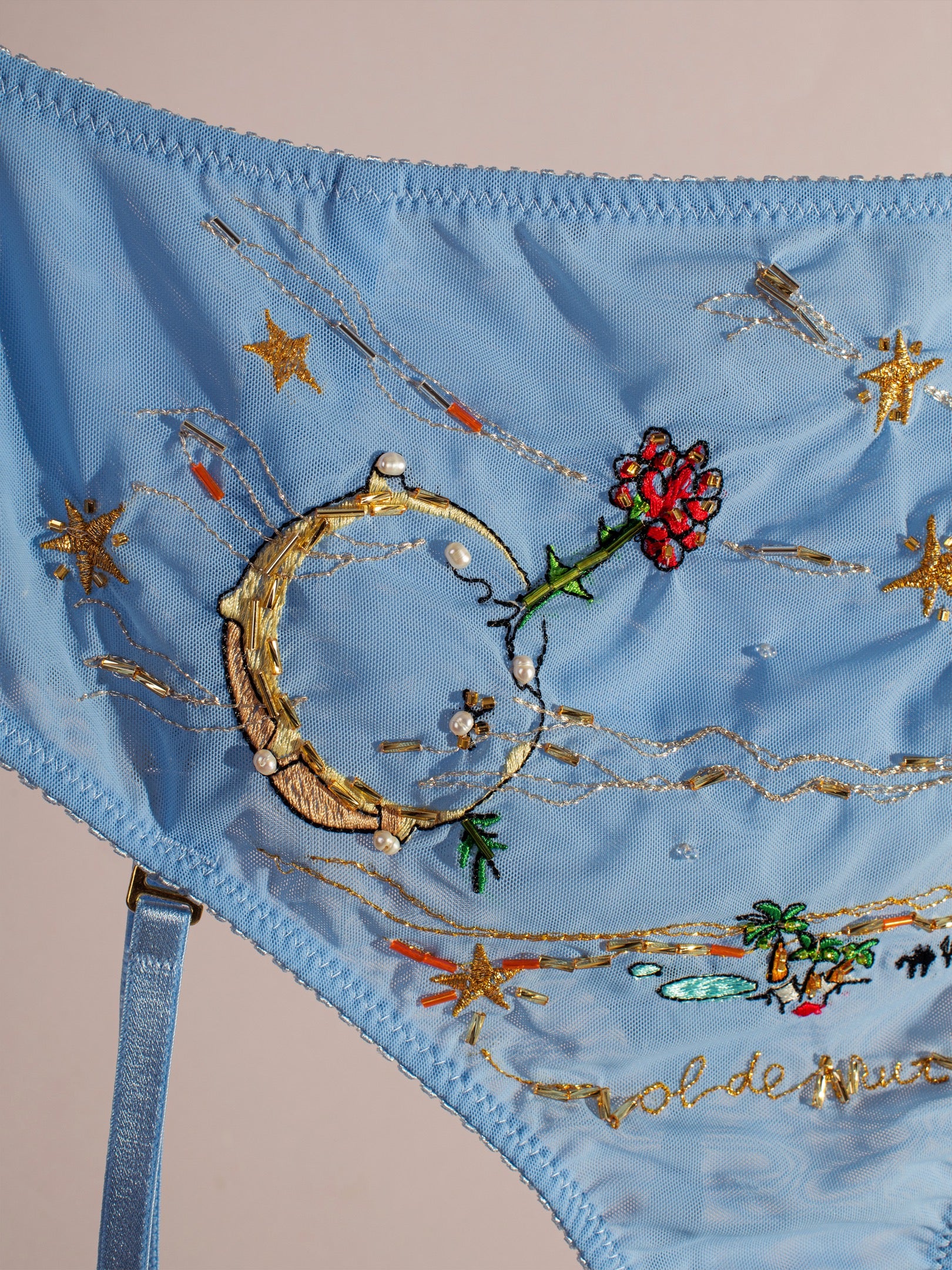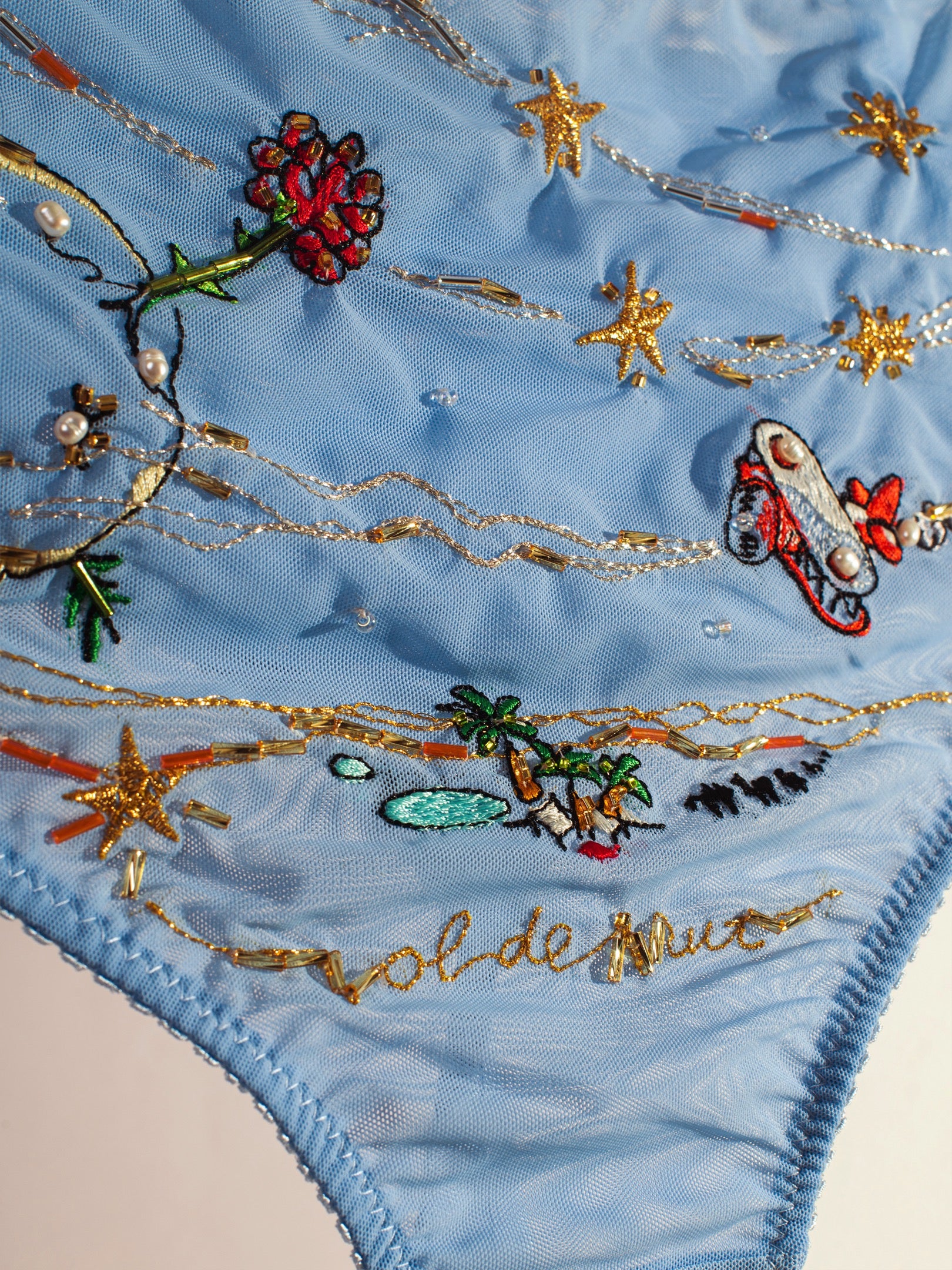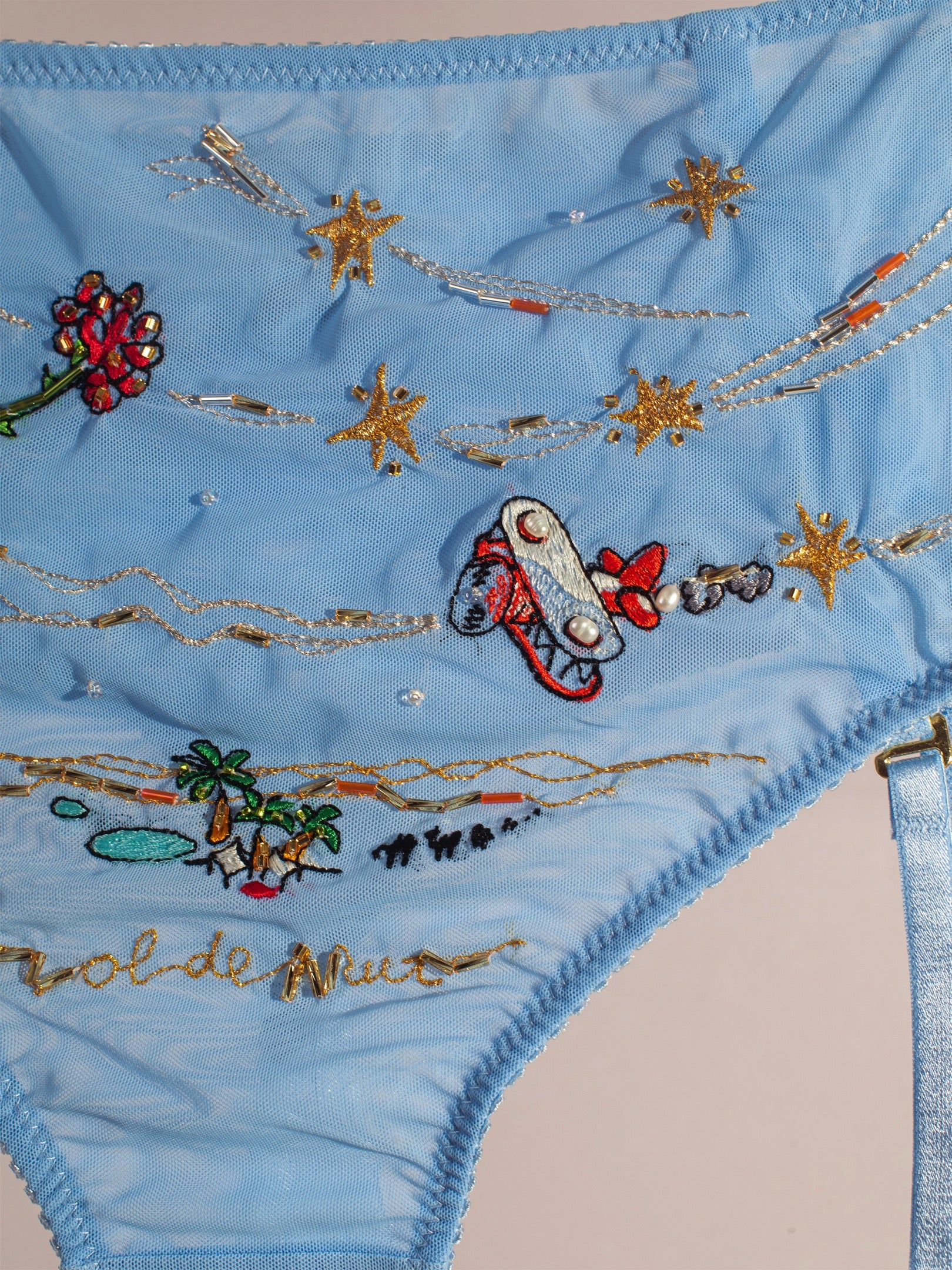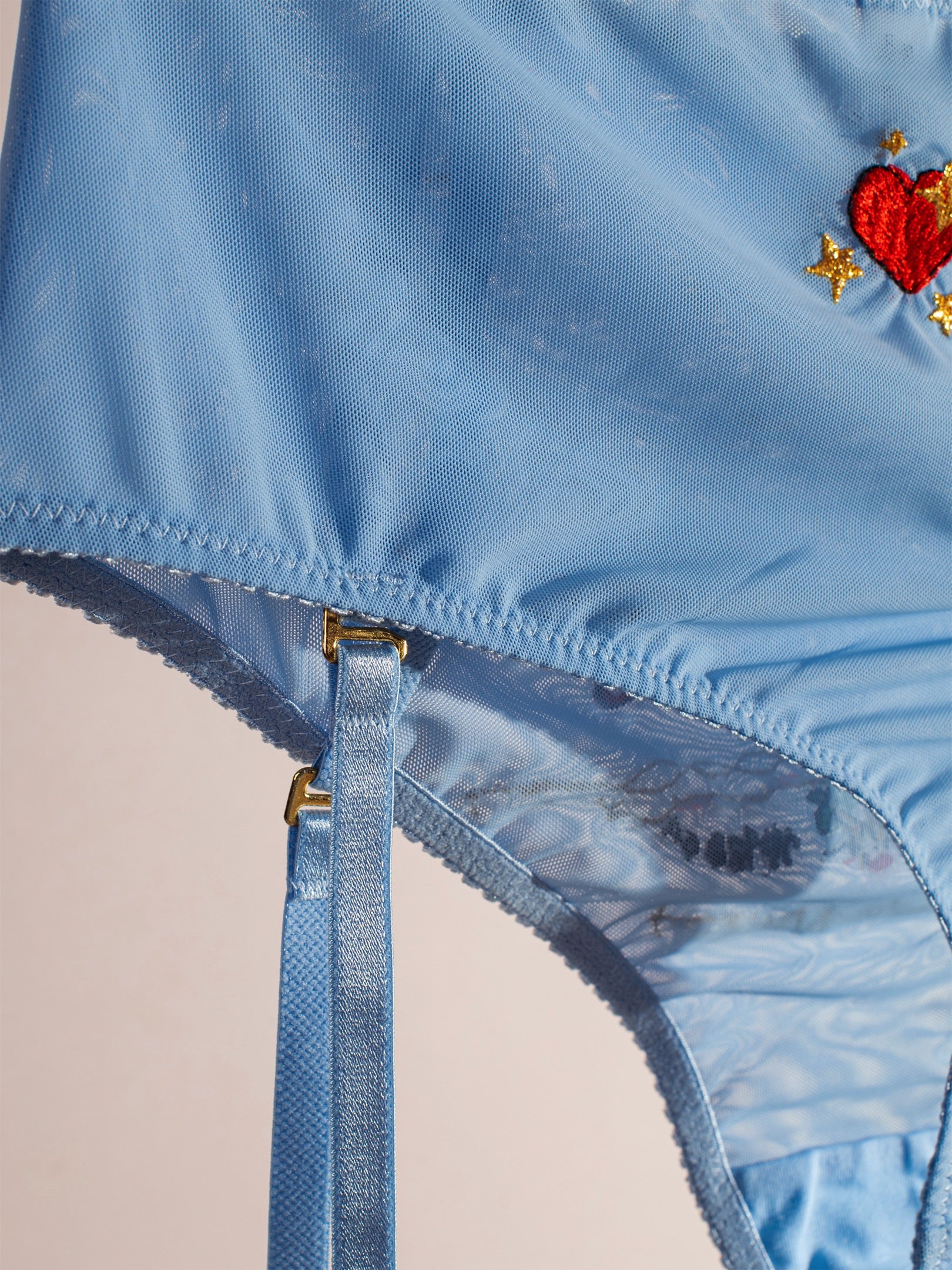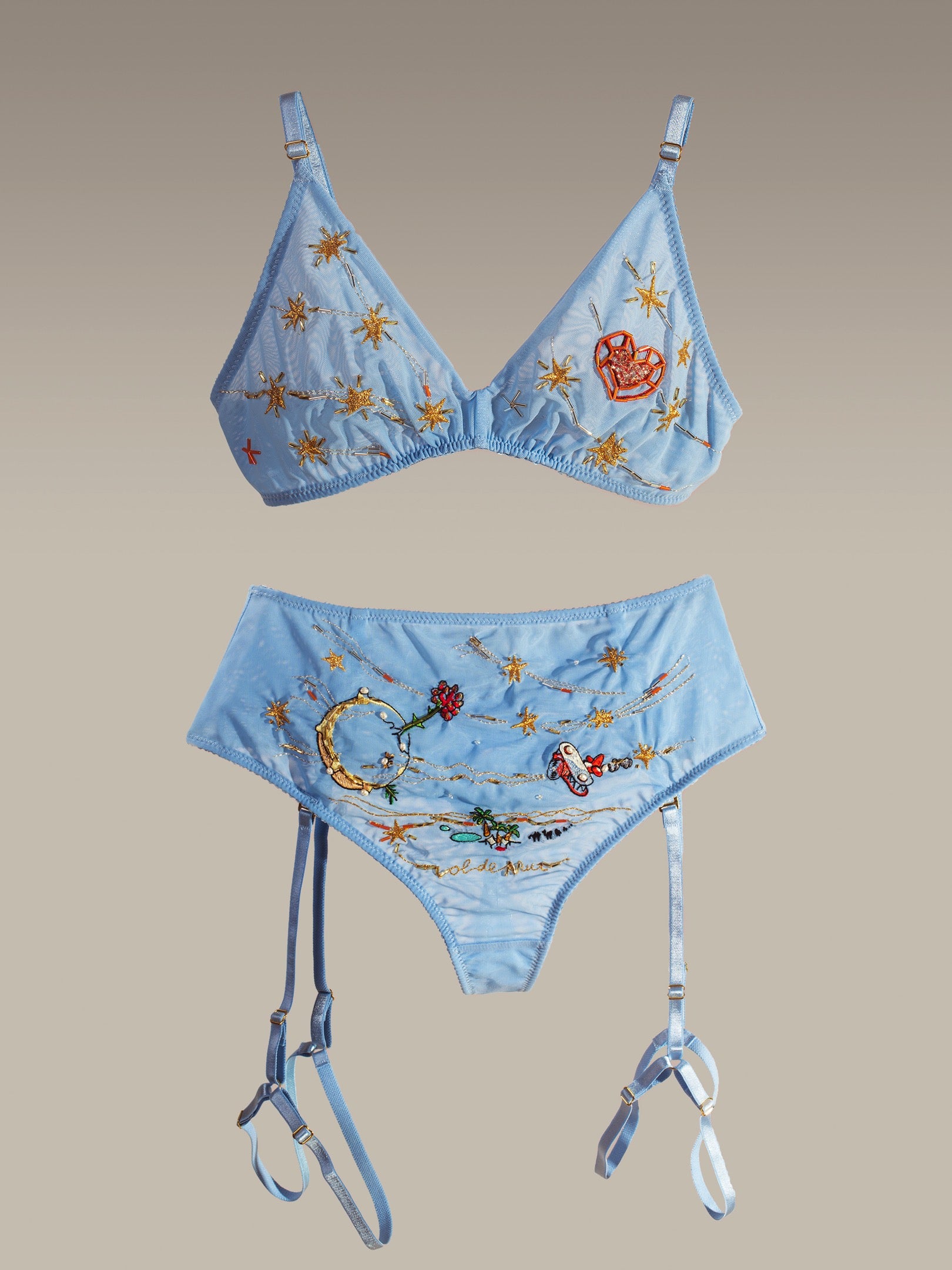 Le Petit Prince High Waist Knicker
Sale price
$198.00
Regular price
Product description
Shipping
Many years ago, Antoine de Saint Exupery's plane made an emergency landing in the vast Sahara desert.
"The first night, then, I went to sleep on the sand, a thousand miles from any human habitation. I was more isolated than a shipwrecked sailor on a raft in the middle of the ocean. Thus you can imagine my amazement, at sunrise, when I was awakened by an odd little voice. It said:
"If you please--draw me a sheep!"
"What!"
"Draw me a sheep!"
This is how the Author meets the Little Prince, who tells him the story of his life before facing death in the shining golden sands and returning home to his little asteroid. His clear and bright view of the world, the unclouded optics of a child, illuminated the lives of hundreds of millions of people during the most dense and hopeless darkness of the 20th century.
Written at the height of the war by a writer who became an expat in a foreign country (as if landing in a vast desert), the story of the Prince was first published in English in 1943 in America, and only after the liberation of France in 1945 — in French (the Vichy regime was disgusted by the work Exupery, talking about the nature of Man and Love). Alas, the Author did not see this (he joined the Free French Air Force, and went missing during a reconnaissance flight in 1944).
Our new, magical pale blue set is about the Stars, the Earth and the People who live on it. And, of course, about Roses and Love.

Leg straps (garters) are detachable.
If you are not sure about your size, please add your measurements in a comment with your order. We will help to choose the best size for you!:)

Garment Care
For making you precious garment last the longest possible time you need to care about them with love and follow next instructions:

- Washing in cold water (no warmer than 30°C) is friendlier to the environment and better for your garments. Using cold water helps keep bead shine, reduce colour fading and uses less energy at the same time.

- Do not put your Love Swans' products in the dryer. Also, don't let your undercovers dry in the sun. Gently squeeze them with a towel, but don't twist

- If you really want to iron (it is undesirable), then lay you garment face down (with beads) on a terry towel and use the lowest heat setting on your iron.

In addition, properly caring for your garments to ensure the most possible durability is the best way to be sustainable!
Now we shipping all orders below $100.00 for flat rate of $35.00. All orders above $100.00 are eligible for free delivery!

Once you've placed your order, we will process it in 2-3 days and hand it over to carrier (FedEx, UPS, HayPost or PTT Turkish Post Express Service).
A signature may be required upon delivery. If you are not home when carrier delivers your parcel, they will leave a note explaining where and how to collect your order.