OUR LINGERIE TELLING YOU STORIES
New (and Classic) Capsules:
We added the knickers
to our Flight For Freedom capsule: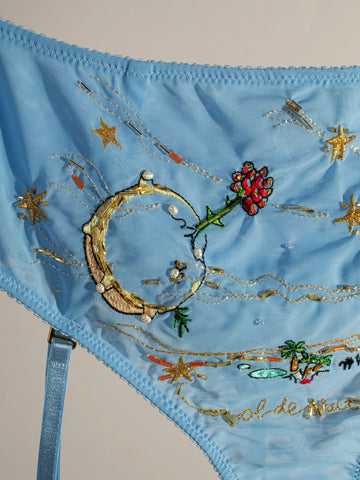 HOW WE MADE IT
What's in our
special sauce?
We decided to create collections of lingerie that convey stories, concepts, images — and to realize this in embroidery, not decorative, but as objective and concrete as possible.
LEARN MORE
Press about us:
"And, perhaps, the fact
that this lingerie is not basic
is its main distinguishing feature
in the age of minimalism."
"This is the gift you deserve...
Each Love & Swans set
has its own story and plot."
"Kitschy sets with luxurious embroidery
have found fans in 24 countries
around the world."
"Esta marca de lencería con punto arty (las colaboraciones con artistas son sus puntos fuertes) hace de cada prenda íntima un auténtico tesoro."
Maria Lebedeva,
Love & Swans Founder,
was in local Forbes "30 Under 30" Rating in Fashion.