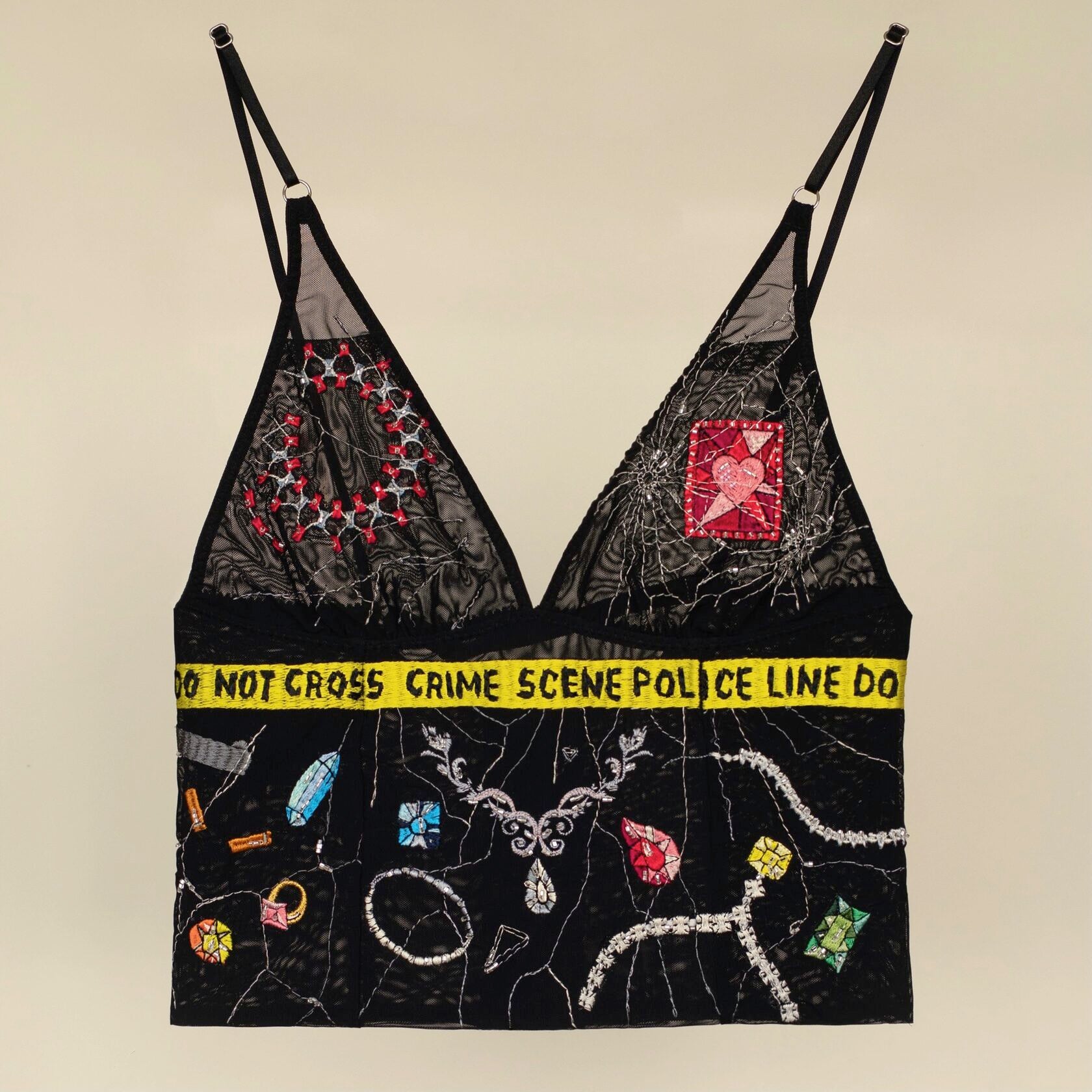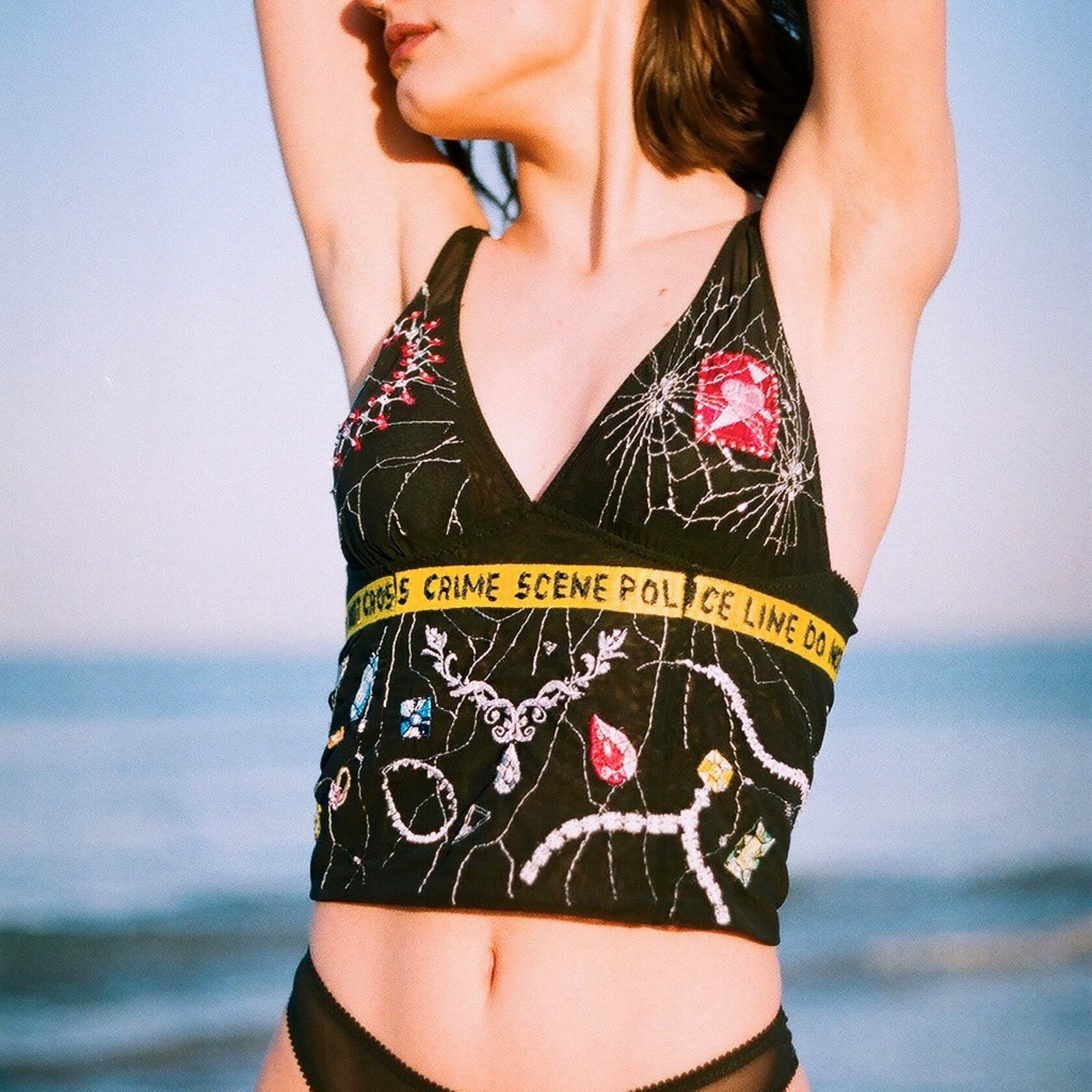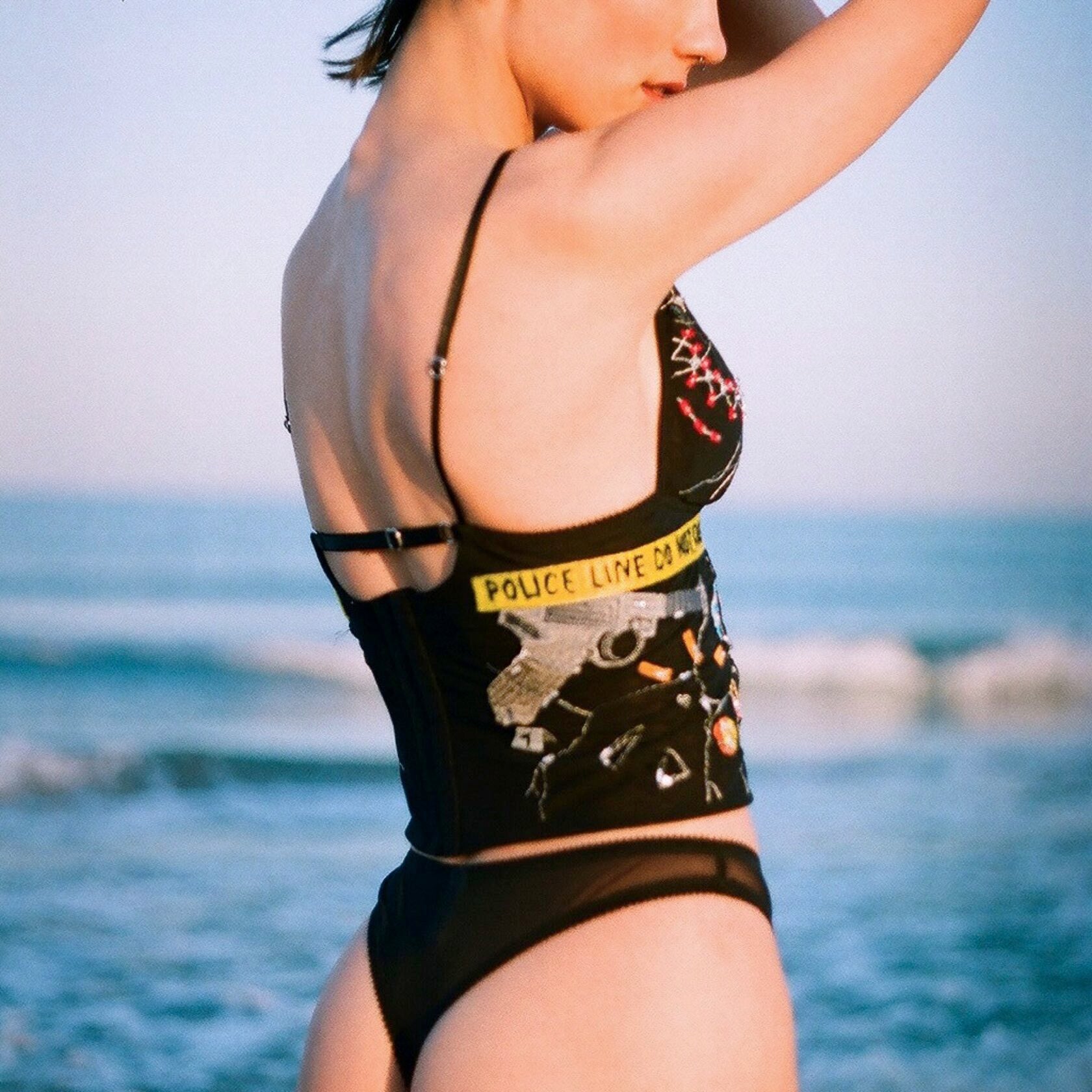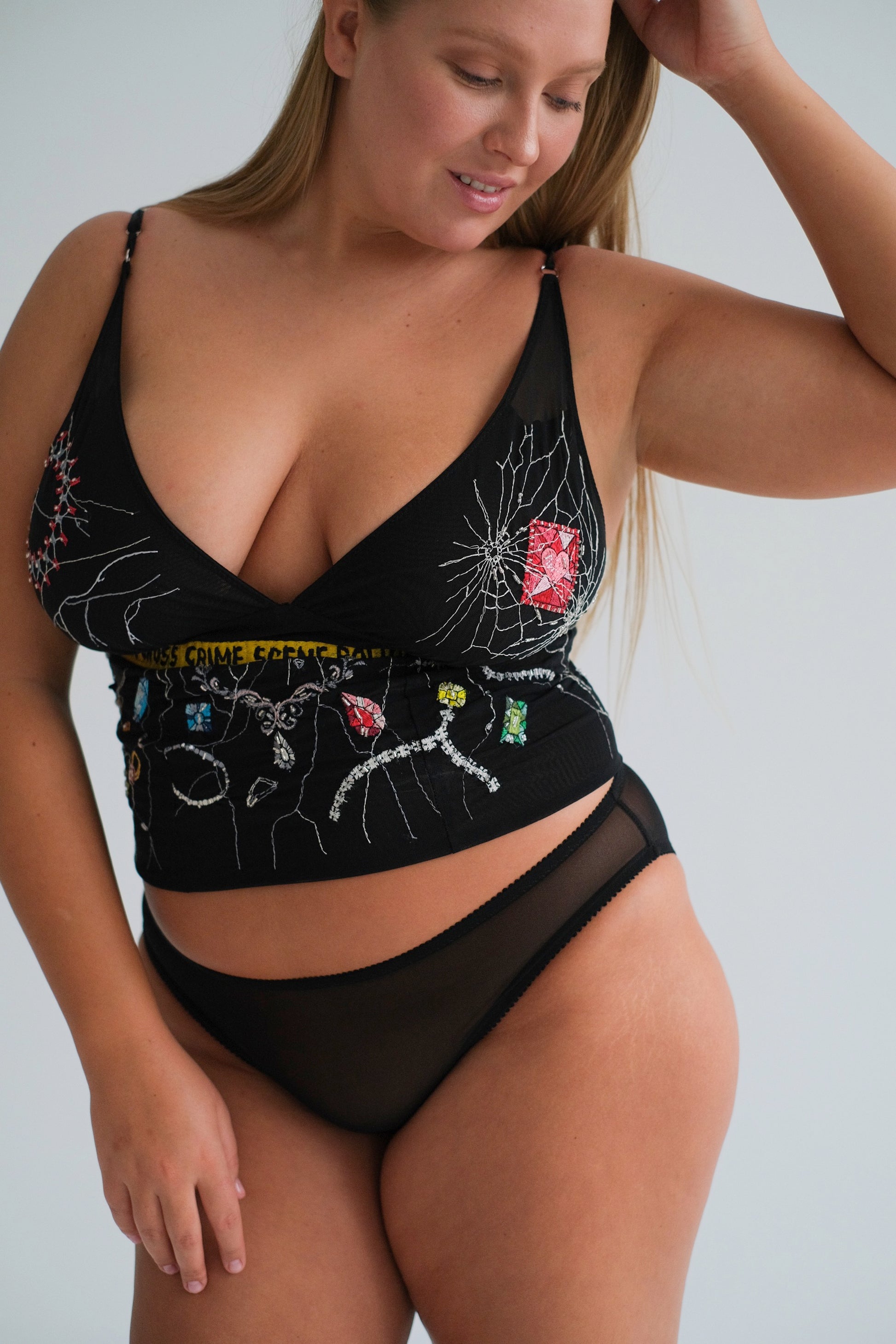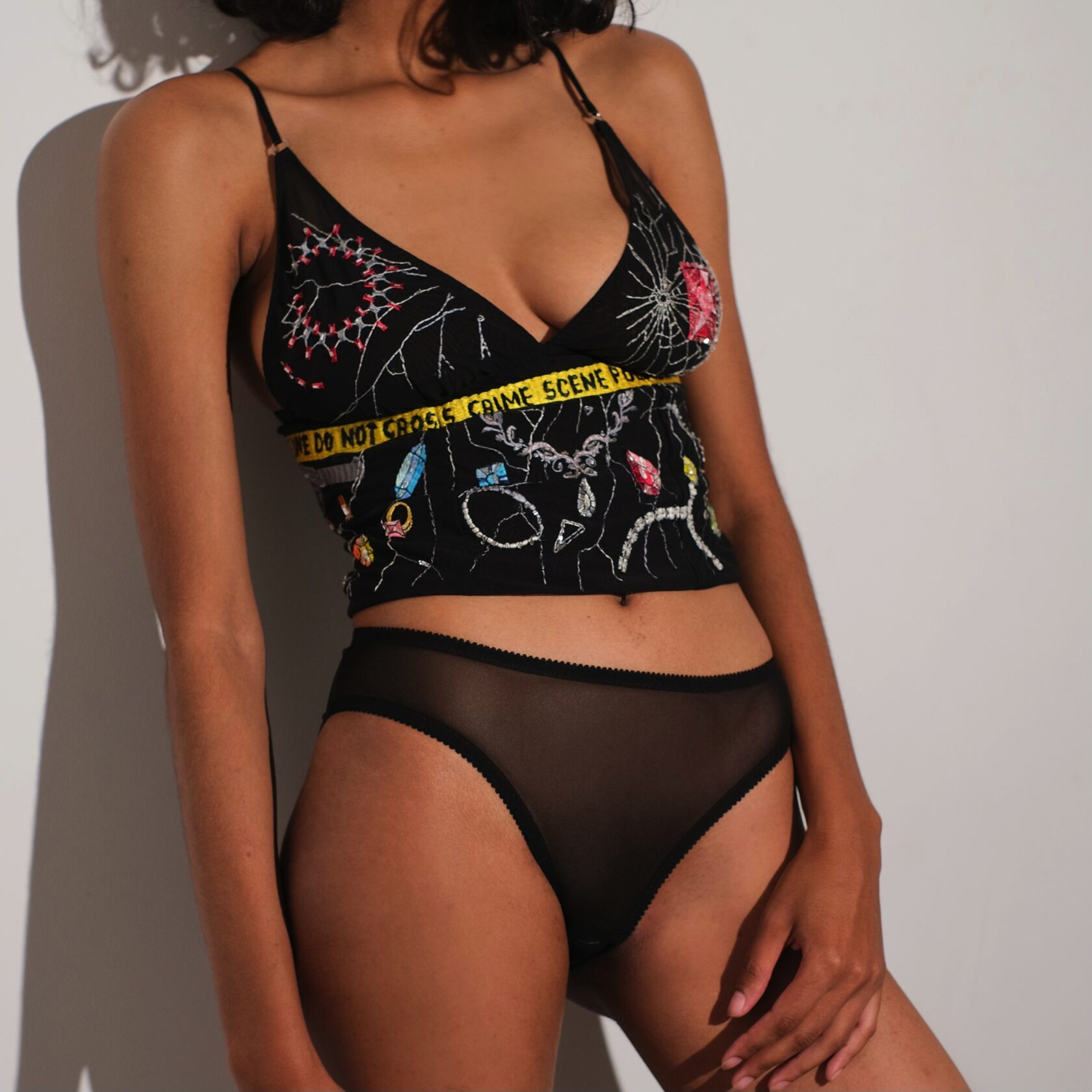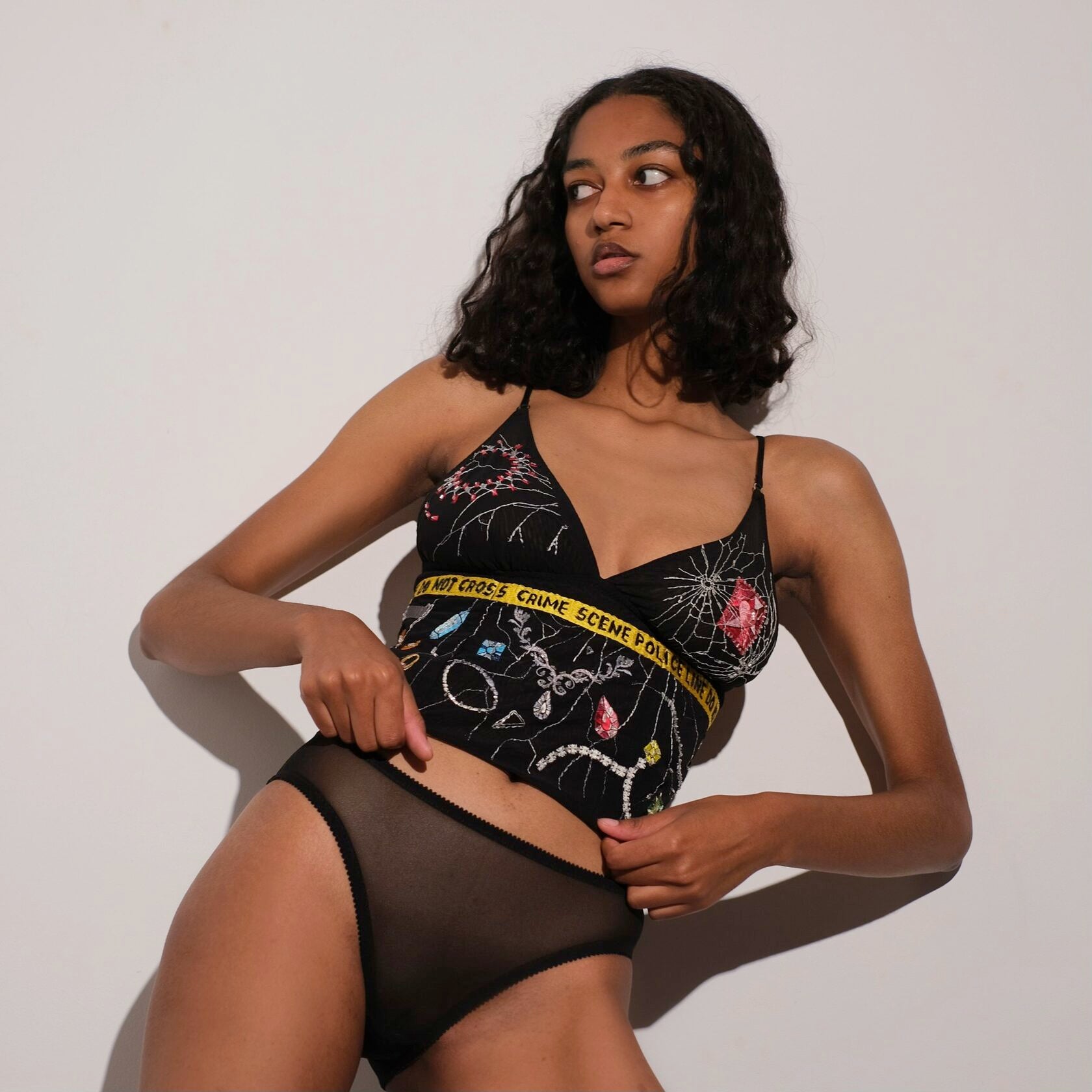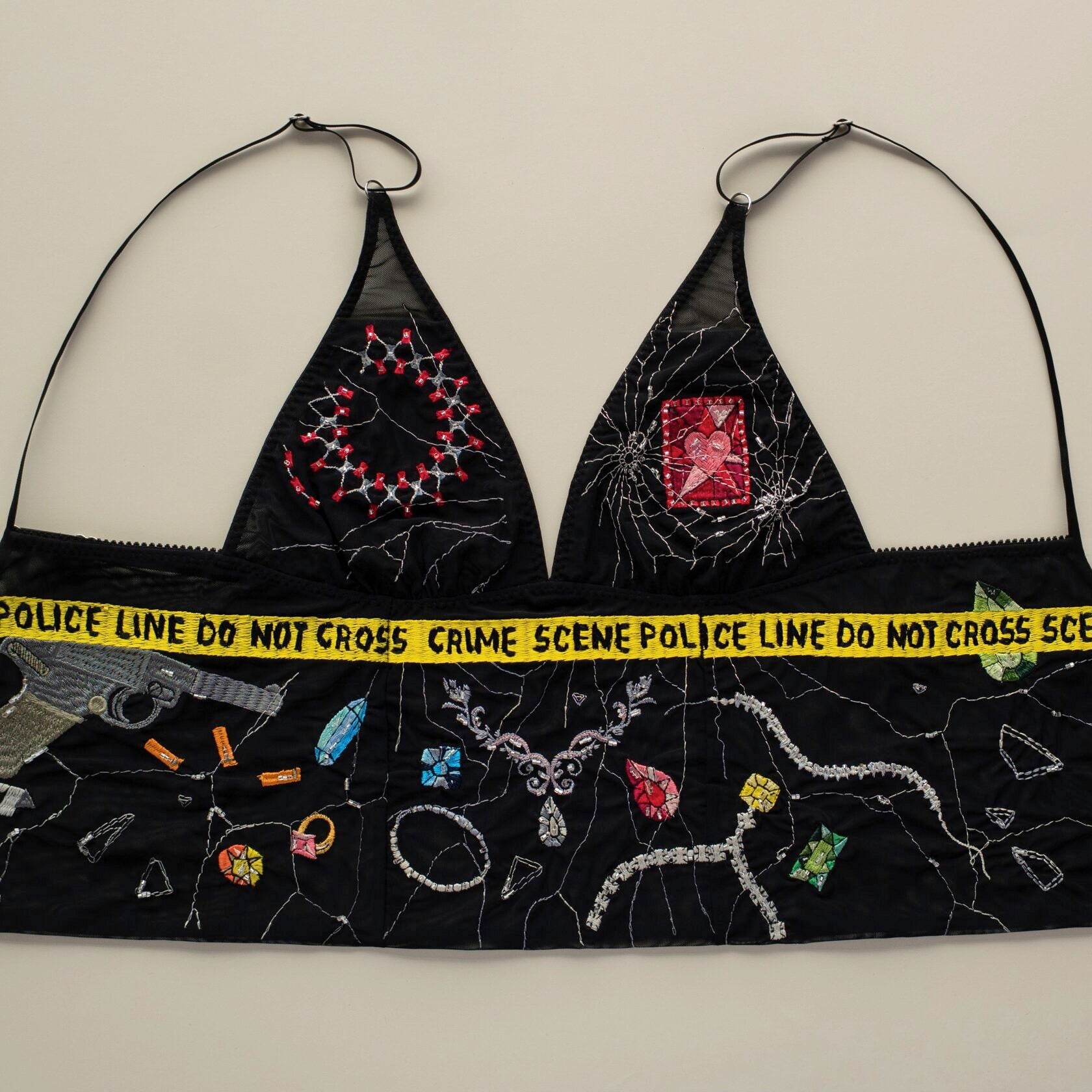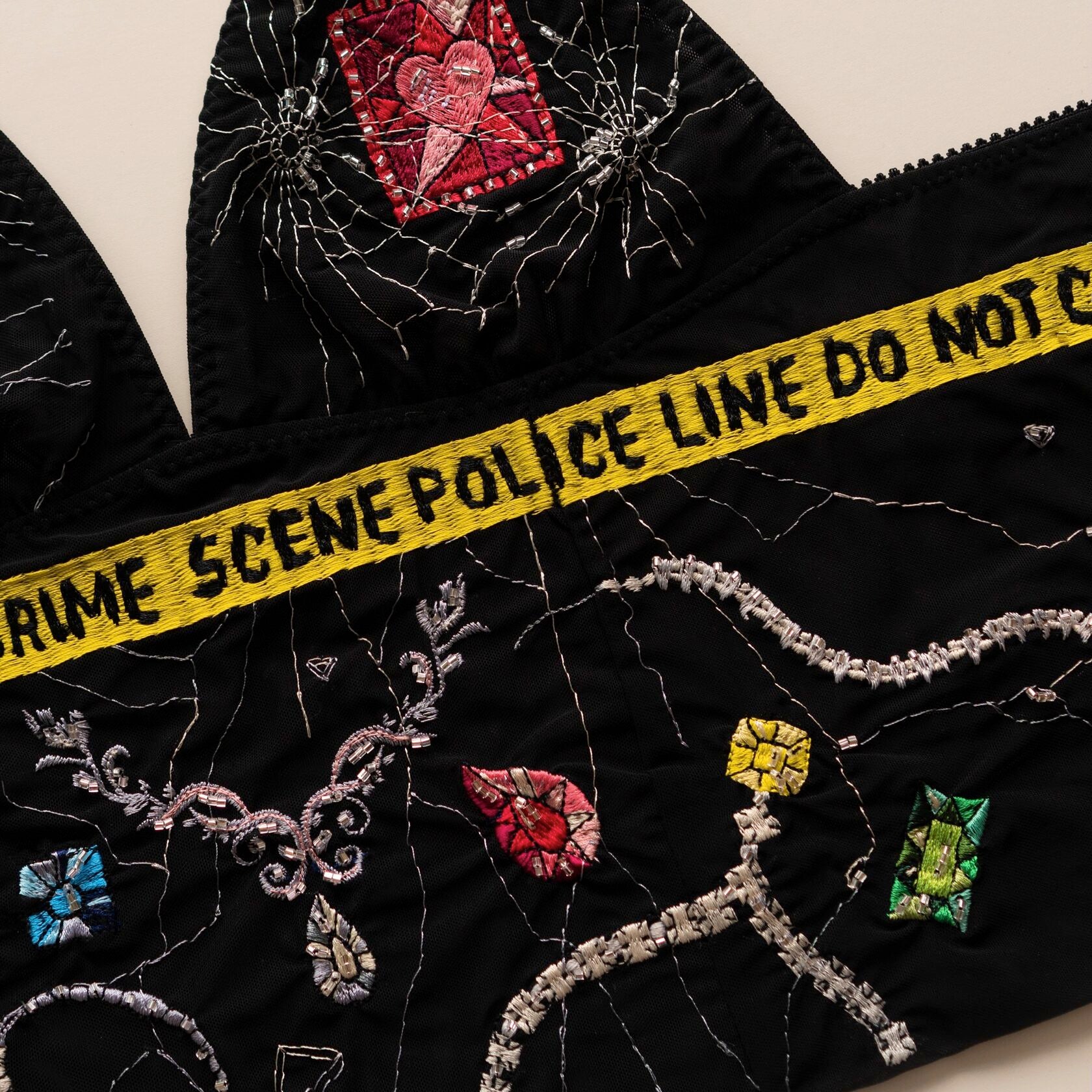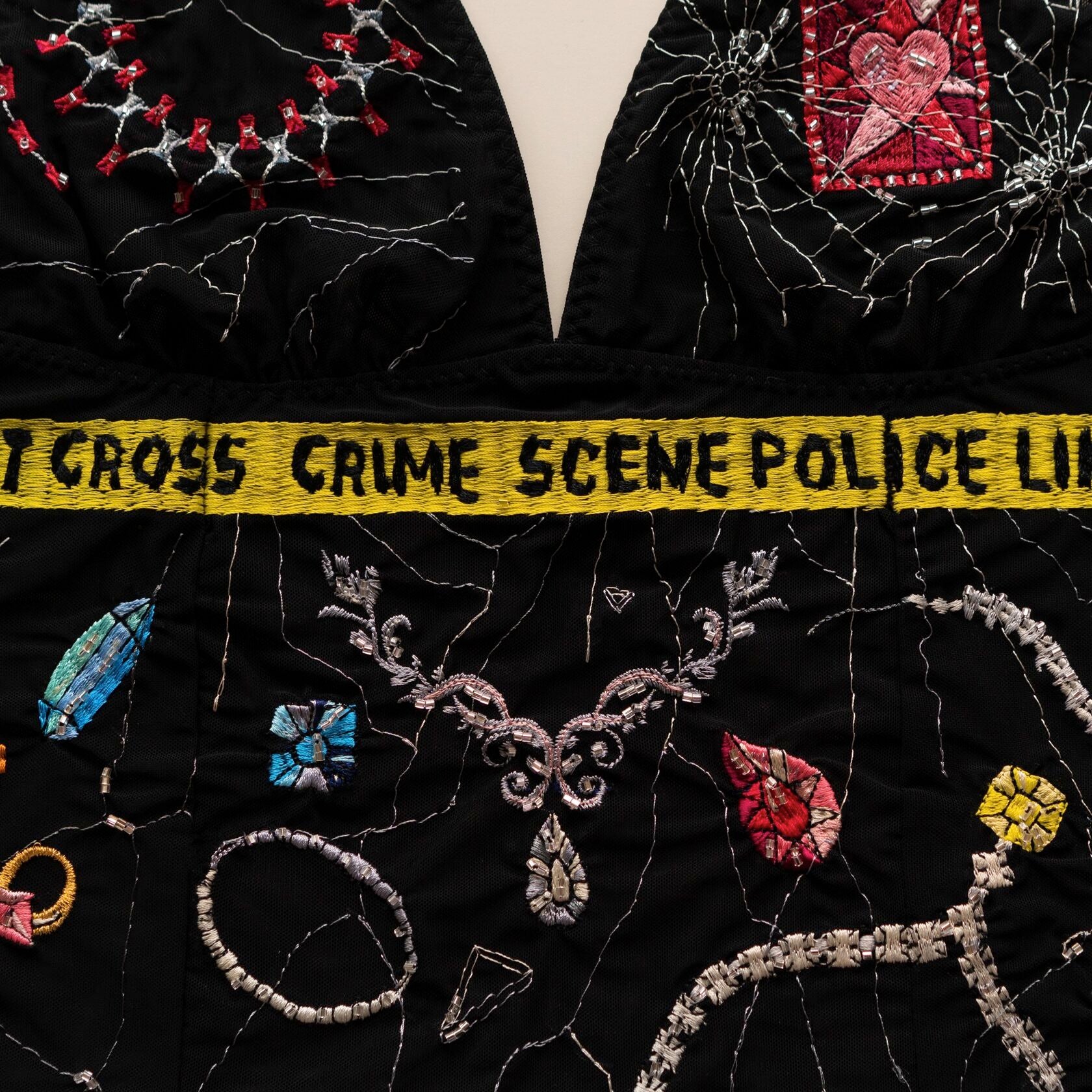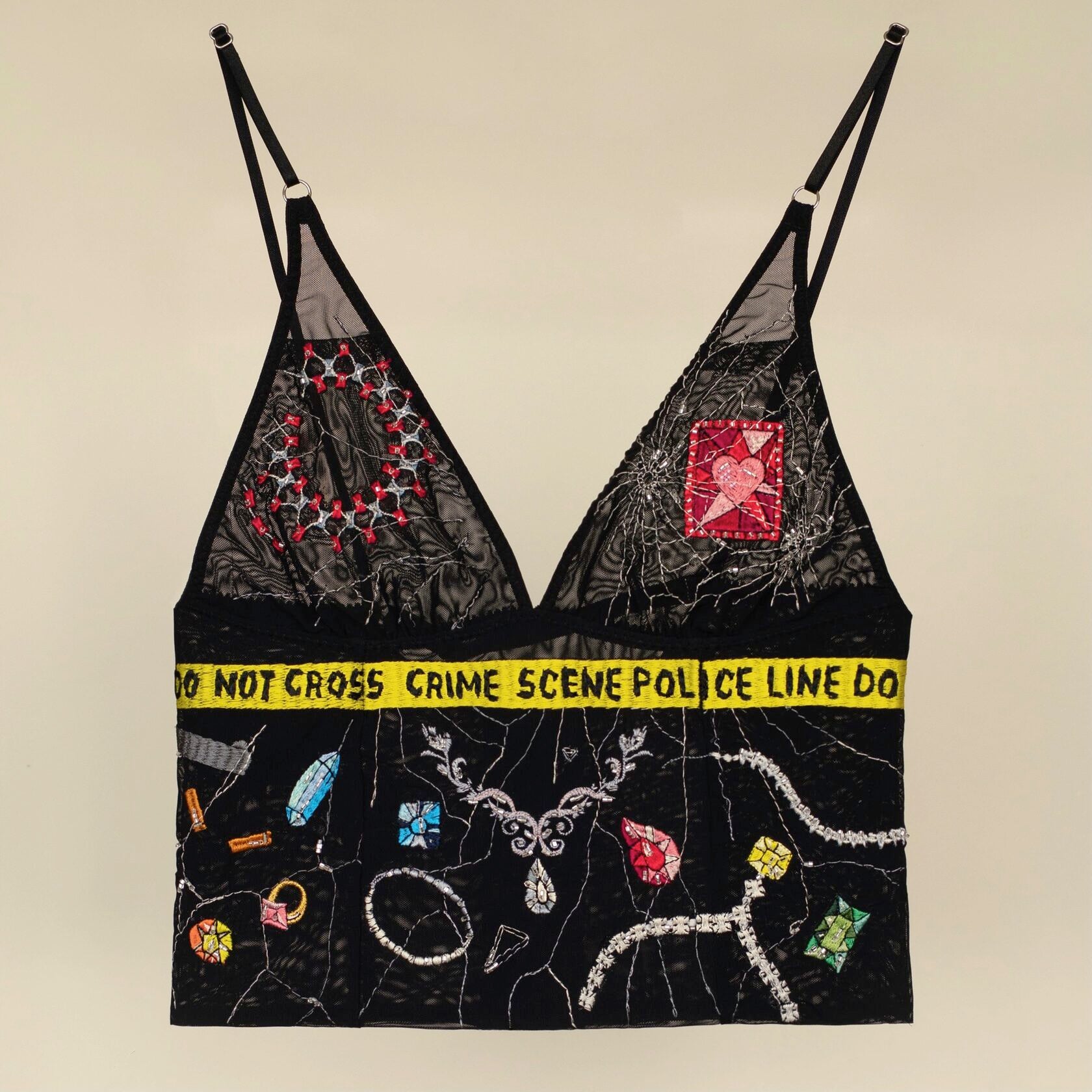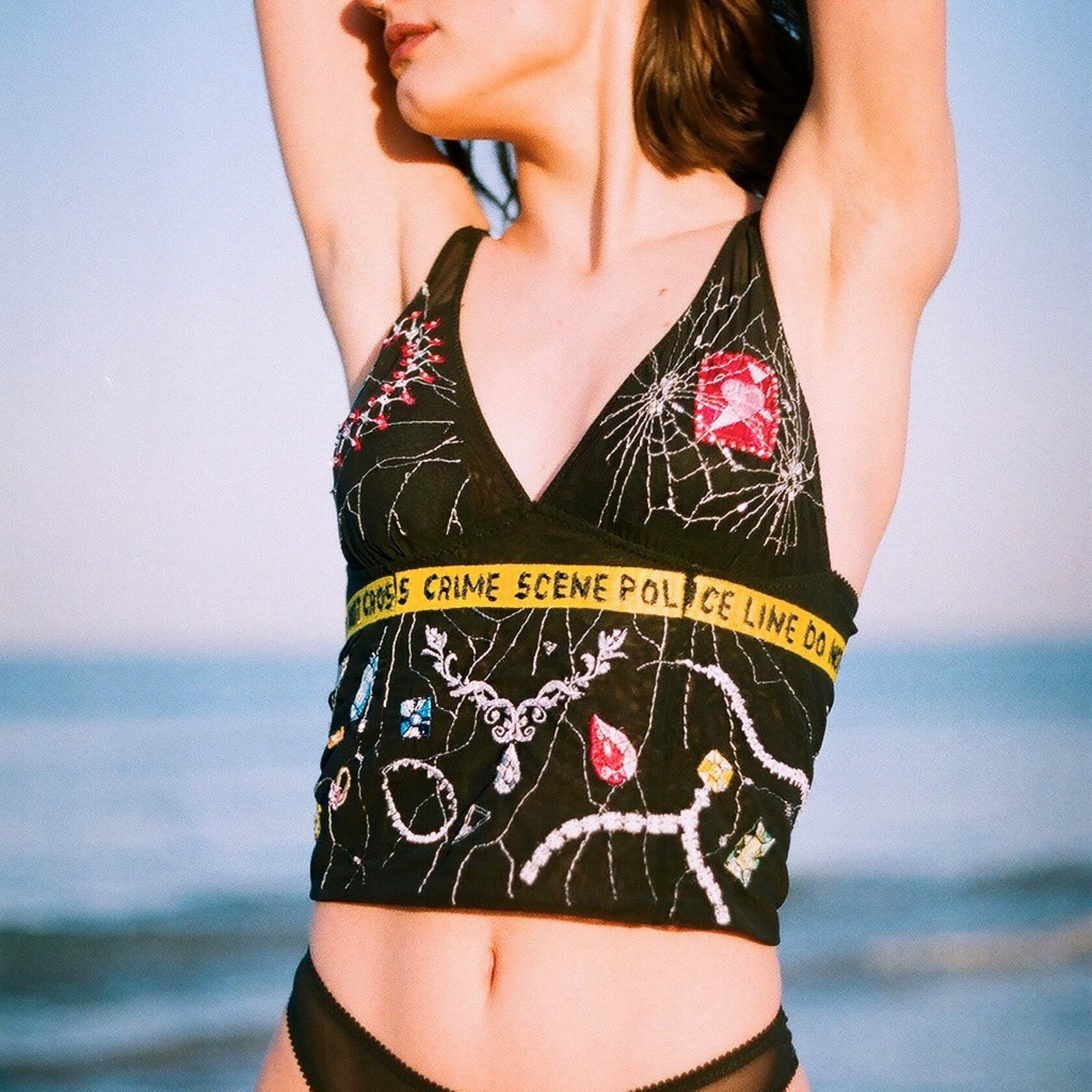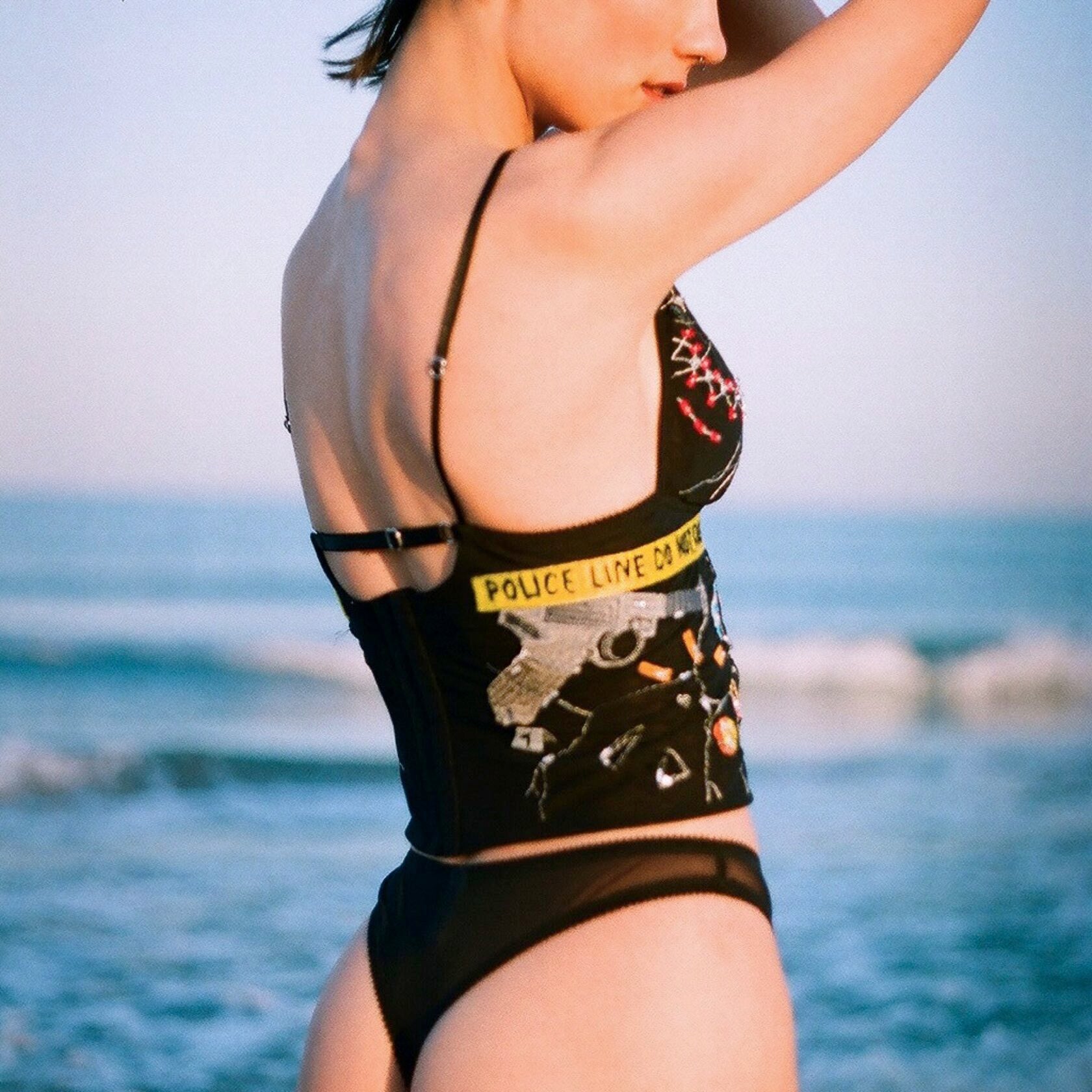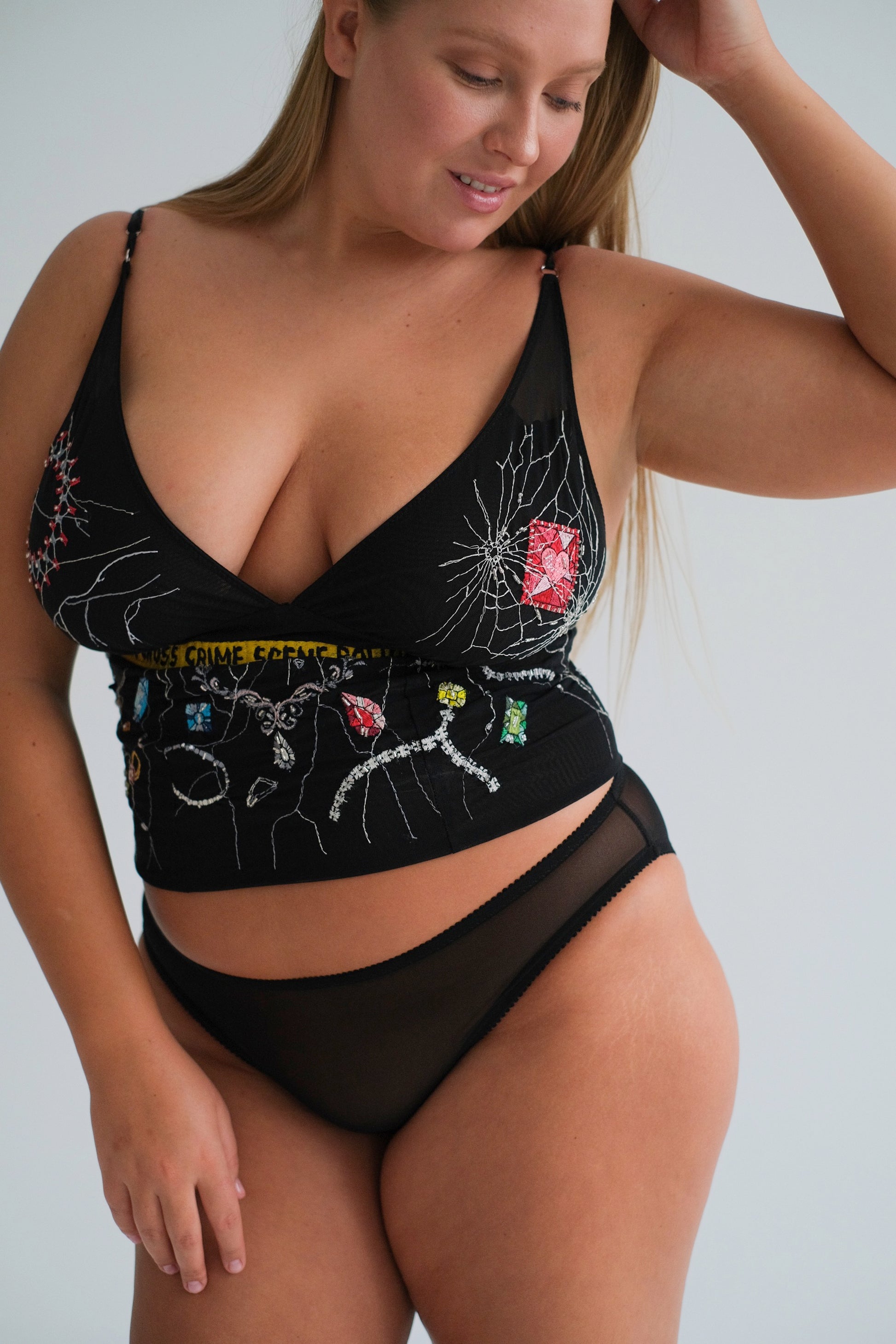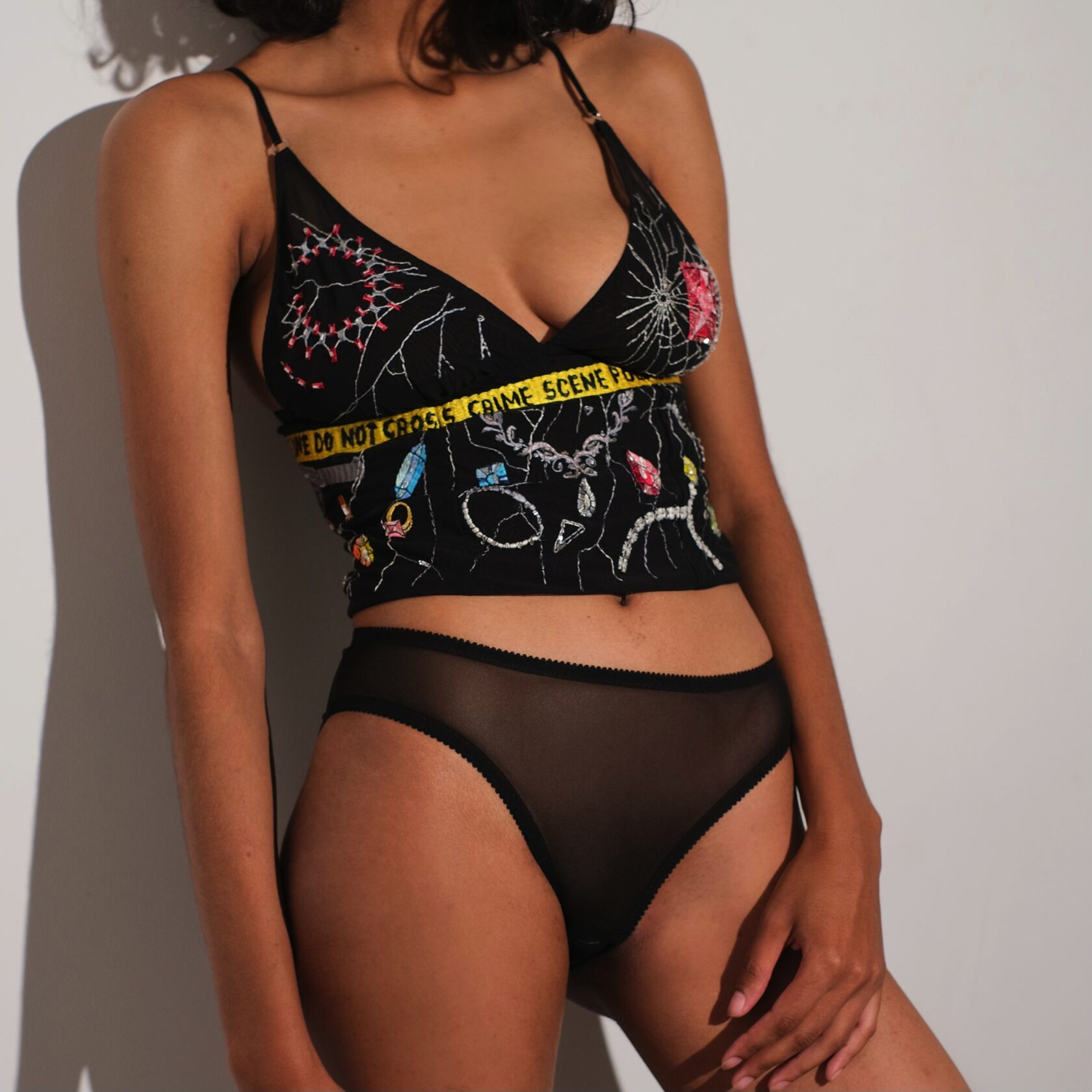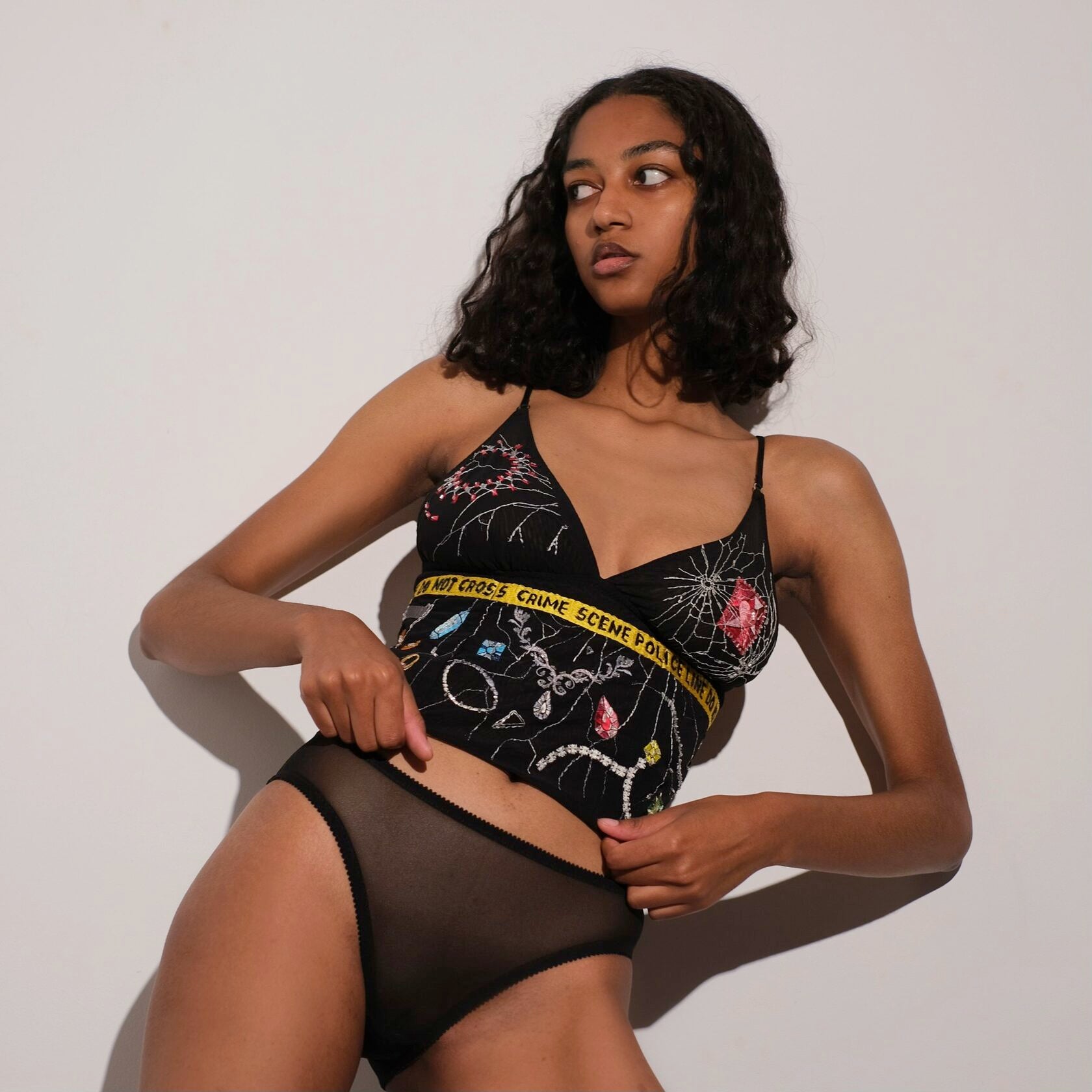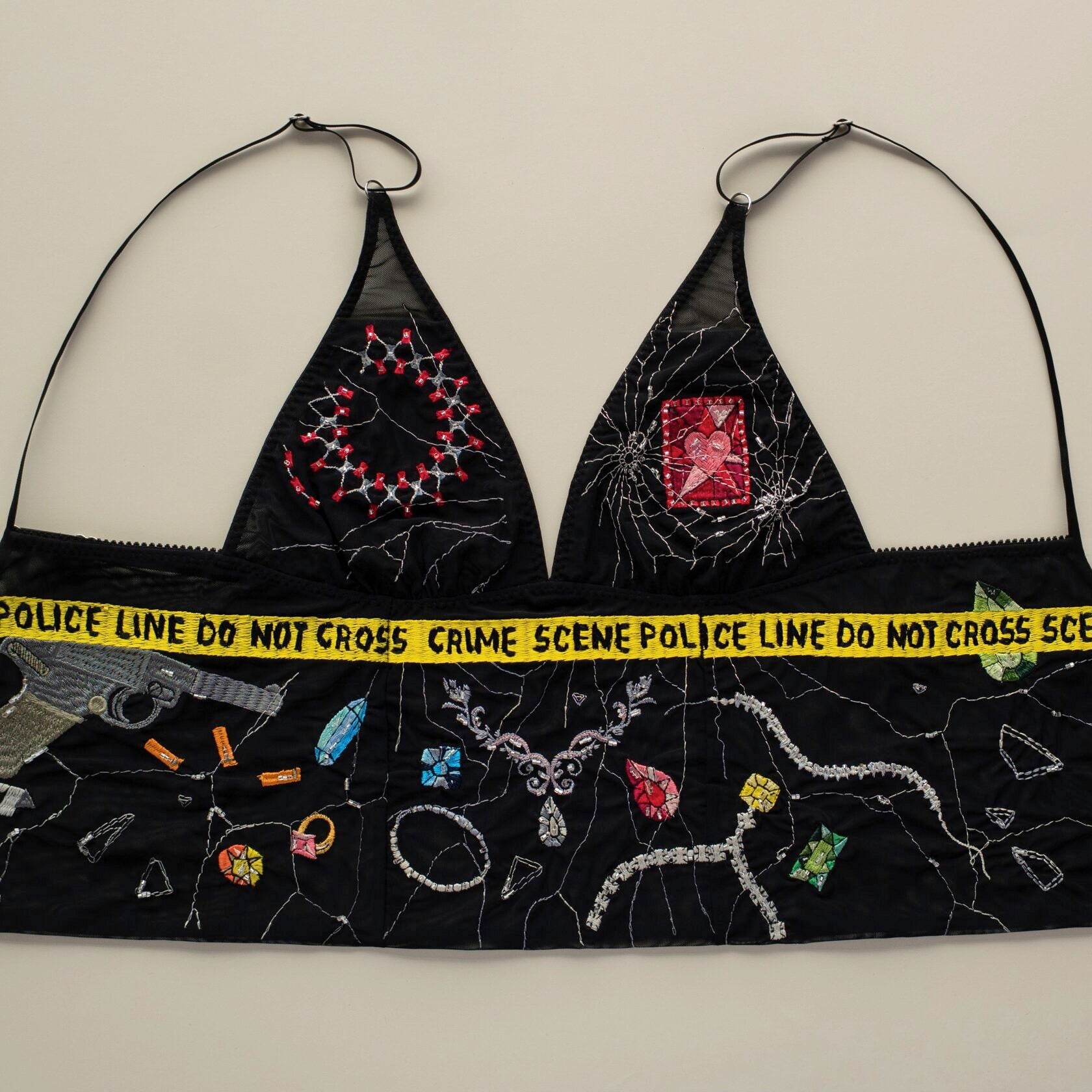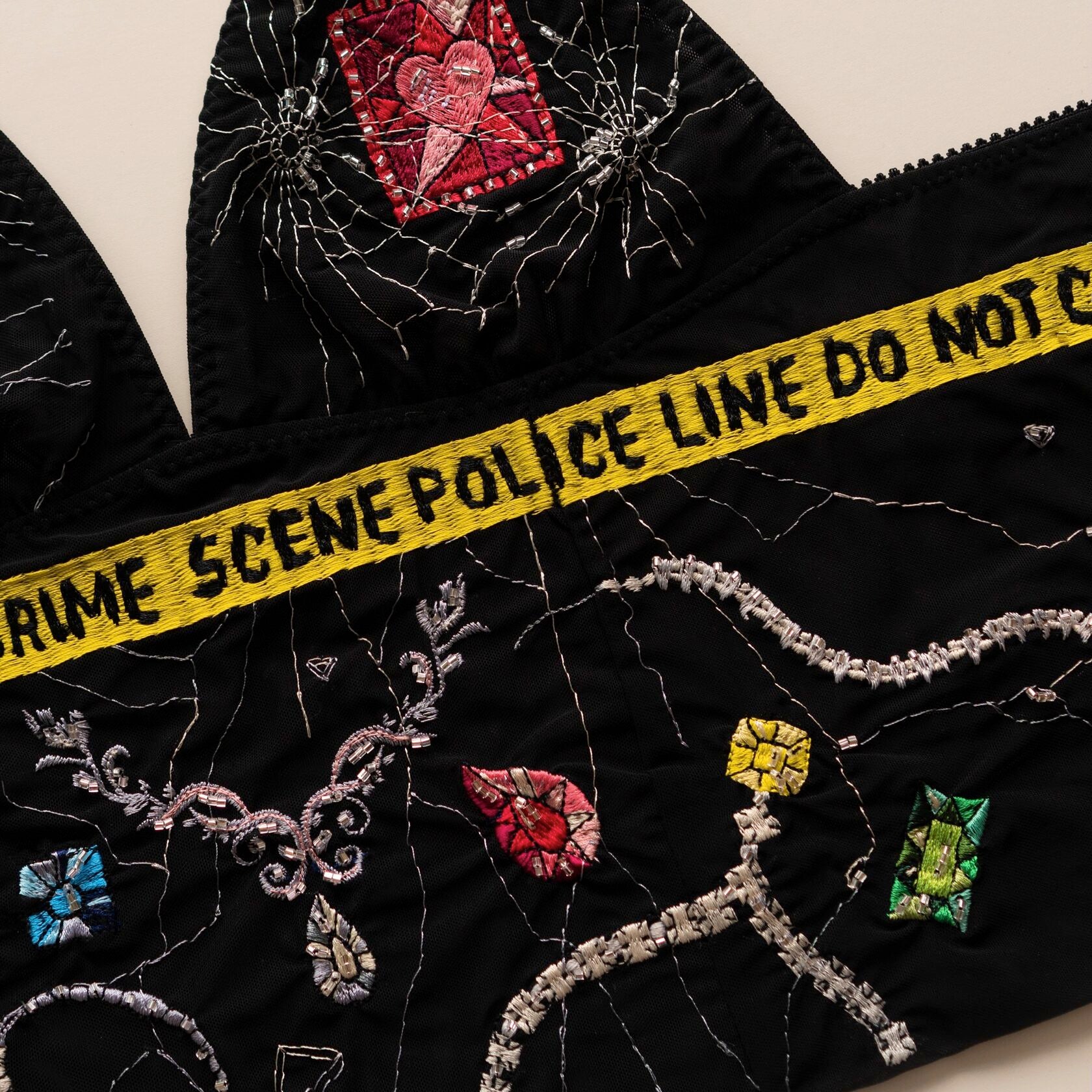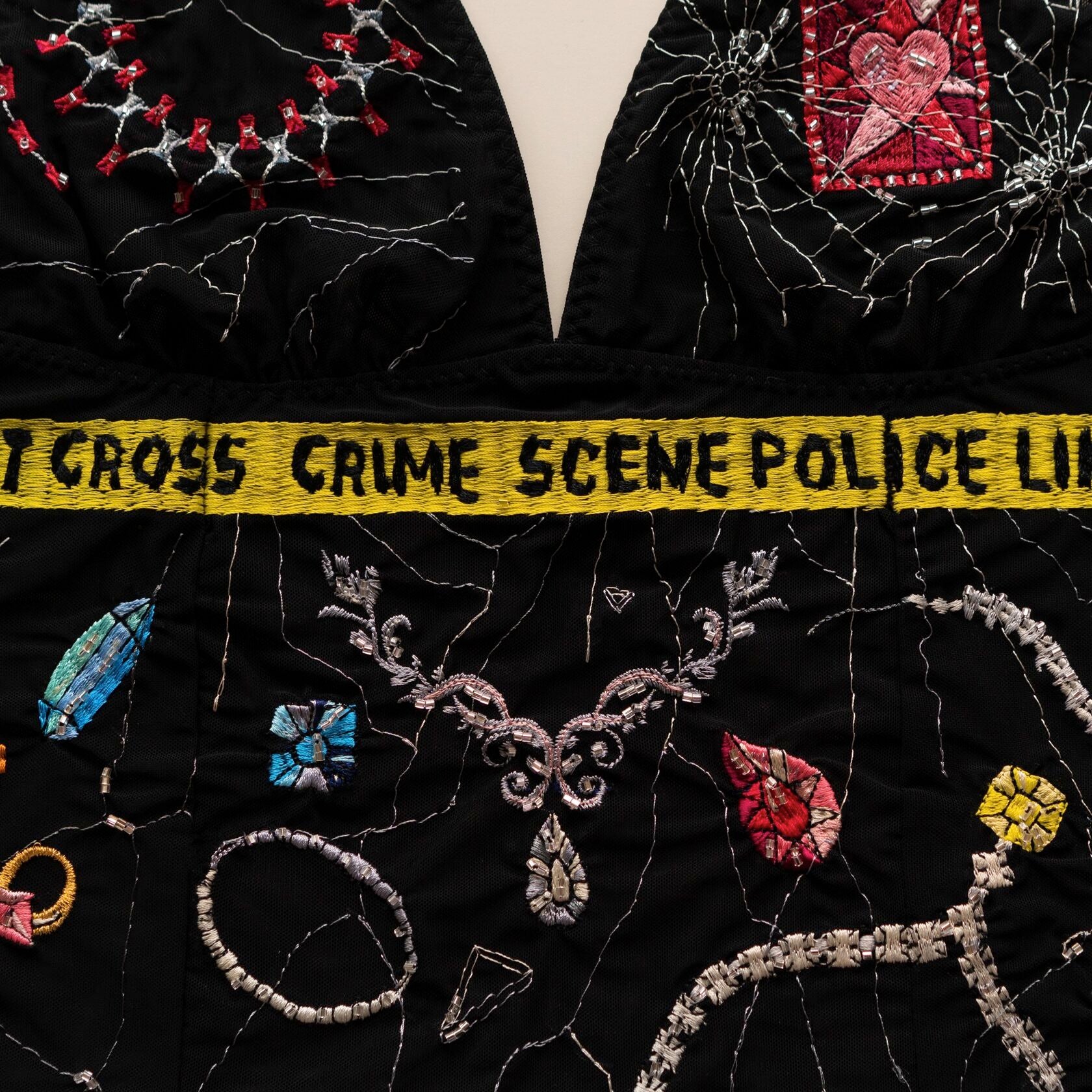 Sale price
$574.00
Regular price
Crime Scene Top
Product description
Shipping
Diamonds, hideaways,
and the world of film noir.
Powerful guns and dangerous beauty.
Detectives are hot on their trail.
But Her heart cannot be broken.
This is not just a new story, but a new chapter for Love & Swans — lingerie that can be worn as clothing! This luxurious top, inspired by a jewelry store heist, is adorned with jewels and is the embodiment of a woman's unbreakable heart.
You can wear the Crime Scene top with or without cups, whether it's to a party, on a walk, with a shirt, or on its own. The cups are easy to remove and take with you on the go!
The set includes a top made of delicate stretch mesh with removable cups.
As always, we've tried to make the embroidery as expressive as possible, and the decorations on this set are just as stunning as the real thing! And as always, there's a small surprise waiting for you on the back of the top. This is a handmade lingerie set featuring machine embroidery (all details and beads are sewn by hand).
Model Augul is wearing a top in size 75 A/B/C.
If you're unsure about your size, don't worry! Simply add your measurements (in cm or inches) in the comments section when placing your order, and we'll be happy to help you choose the best size for you.

This garment is crafted from soft mesh of EU origin, featuring natural pearls and Japanese beads. The fabrics and accessories used meet the stringent requirements of the OEKO-TEX certification, ensuring the highest level of quality and safety.
To keep your precious Love & Swans garments looking their best for as long as possible, please follow these simple care instructions:
Wash in cold water (no warmer than 30°C). Not only is this better for the environment, but it also helps keep the bead shine, reduces color fading, and uses less energy.
Do not put your Love & Swans products in the dryer. Also, avoid drying them in direct sunlight. Gently squeeze out excess water with a towel, but do not twist.
If ironing is necessary, place the garment face down (with the beads) on a terry towel and use the lowest heat setting on your iron.
Once you've placed your order, we will process it in 2-3 days and hand it over to carrier (FedEx, UPS, HayPost or PTT Turkish Post Express Service).
A signature may be required upon delivery. If you are not home when carrier delivers your parcel, they will leave a note explaining where and how to collect your order.