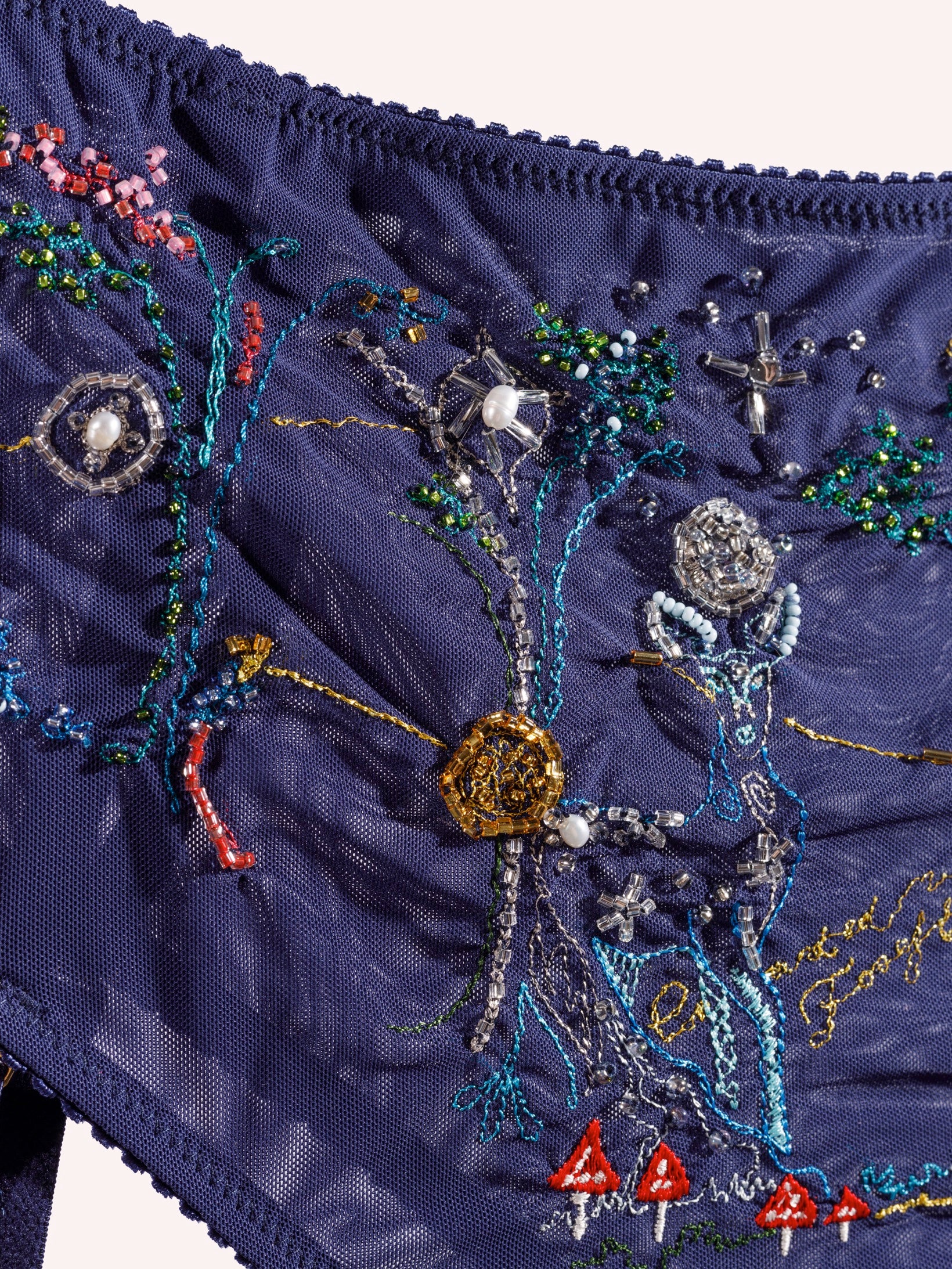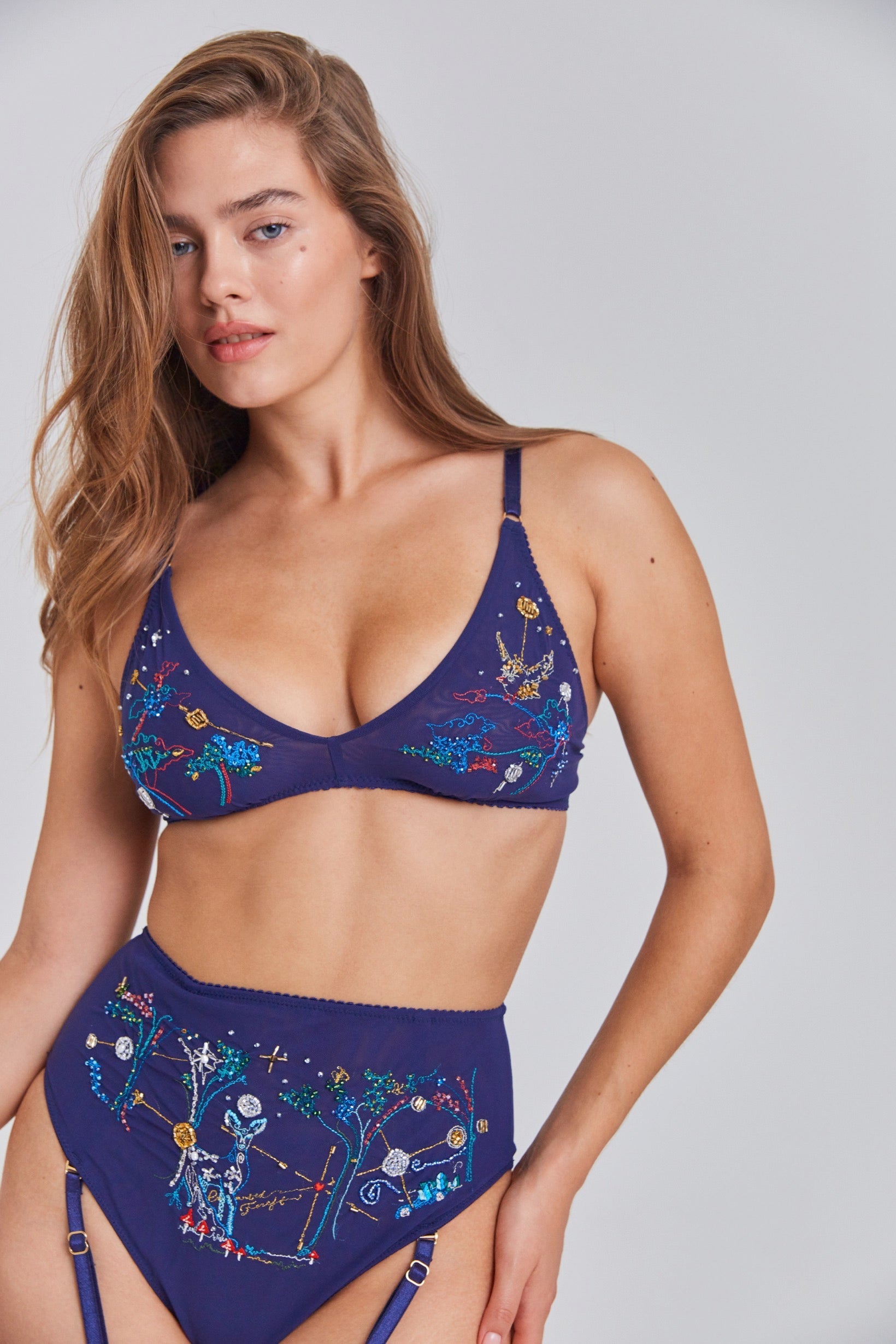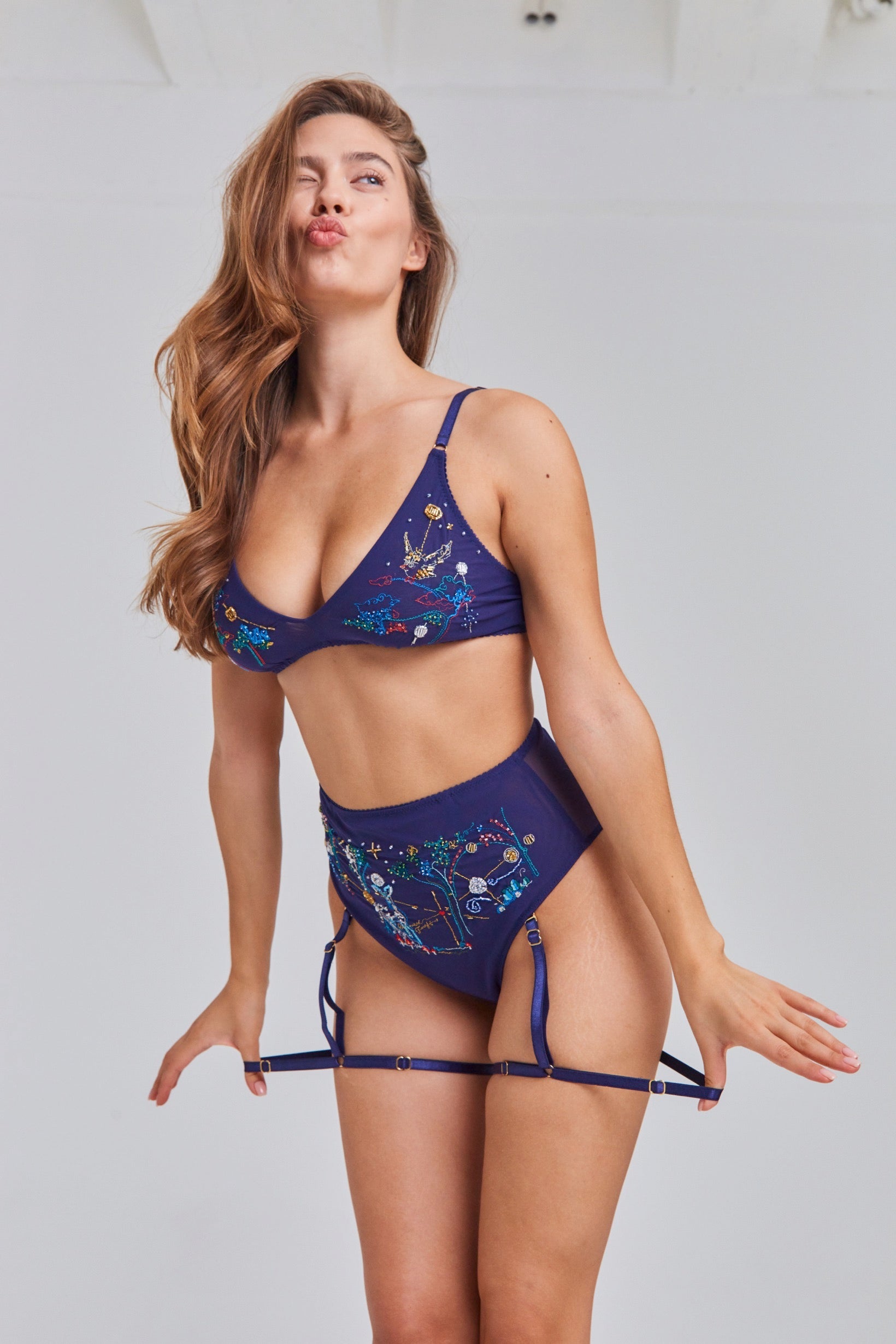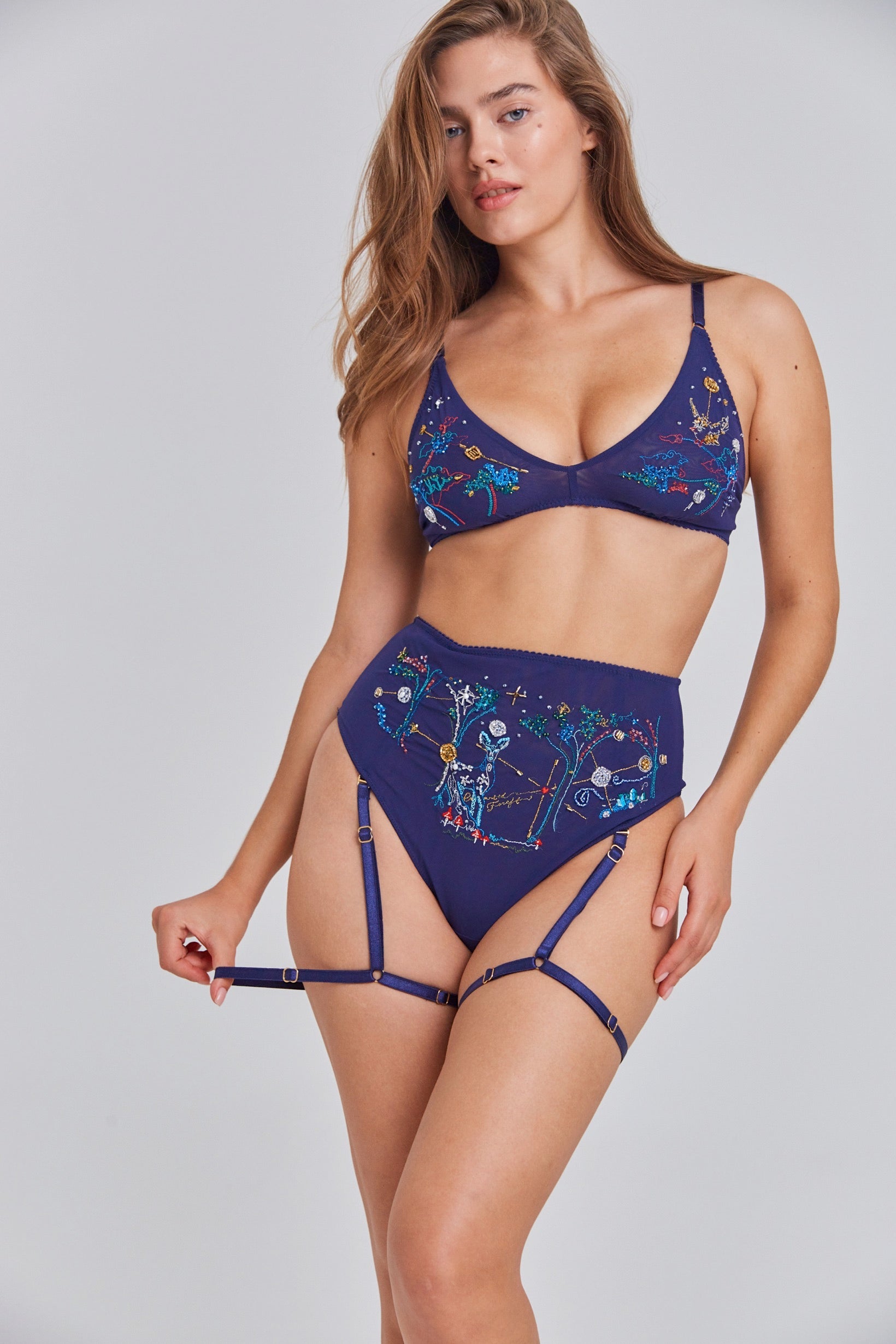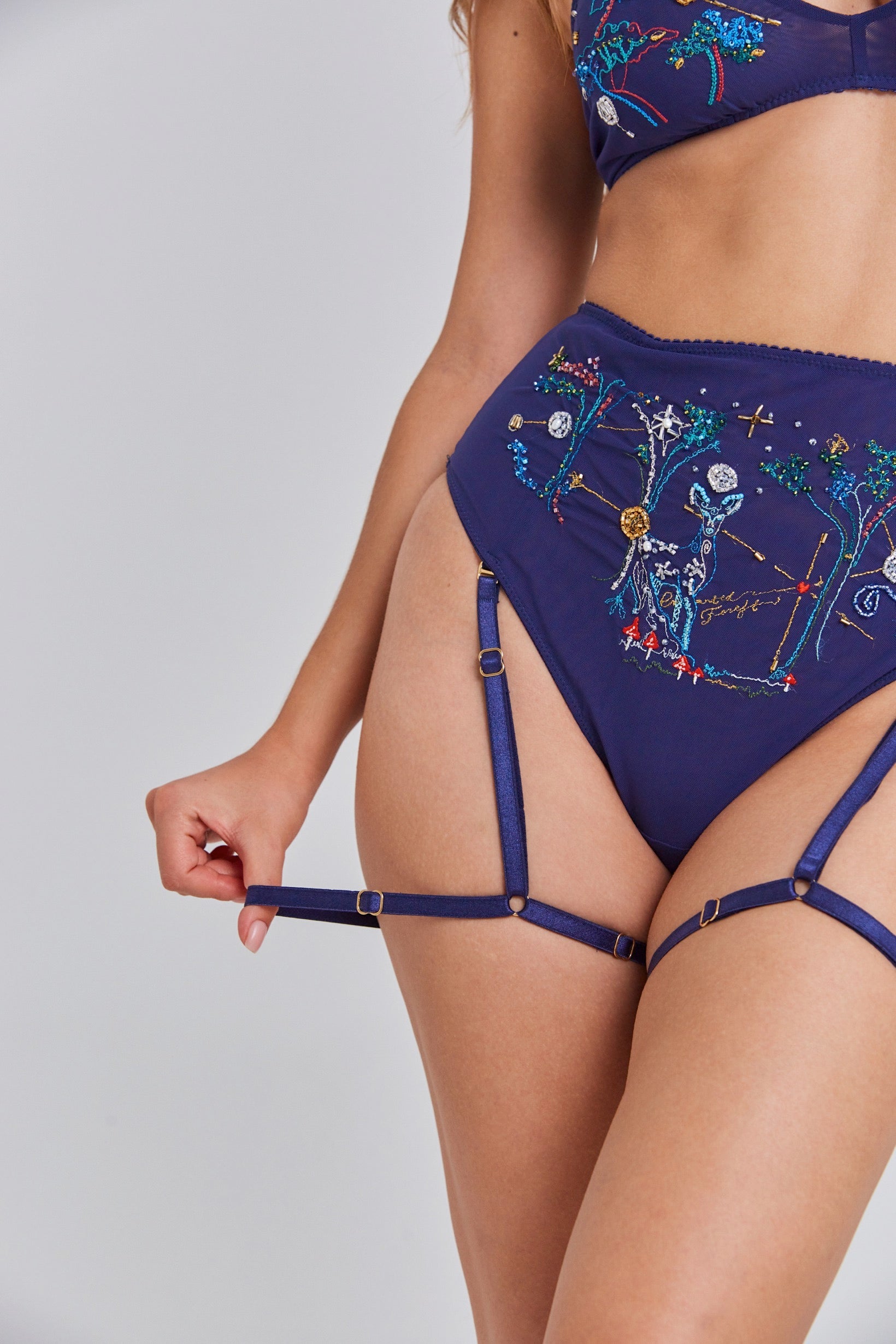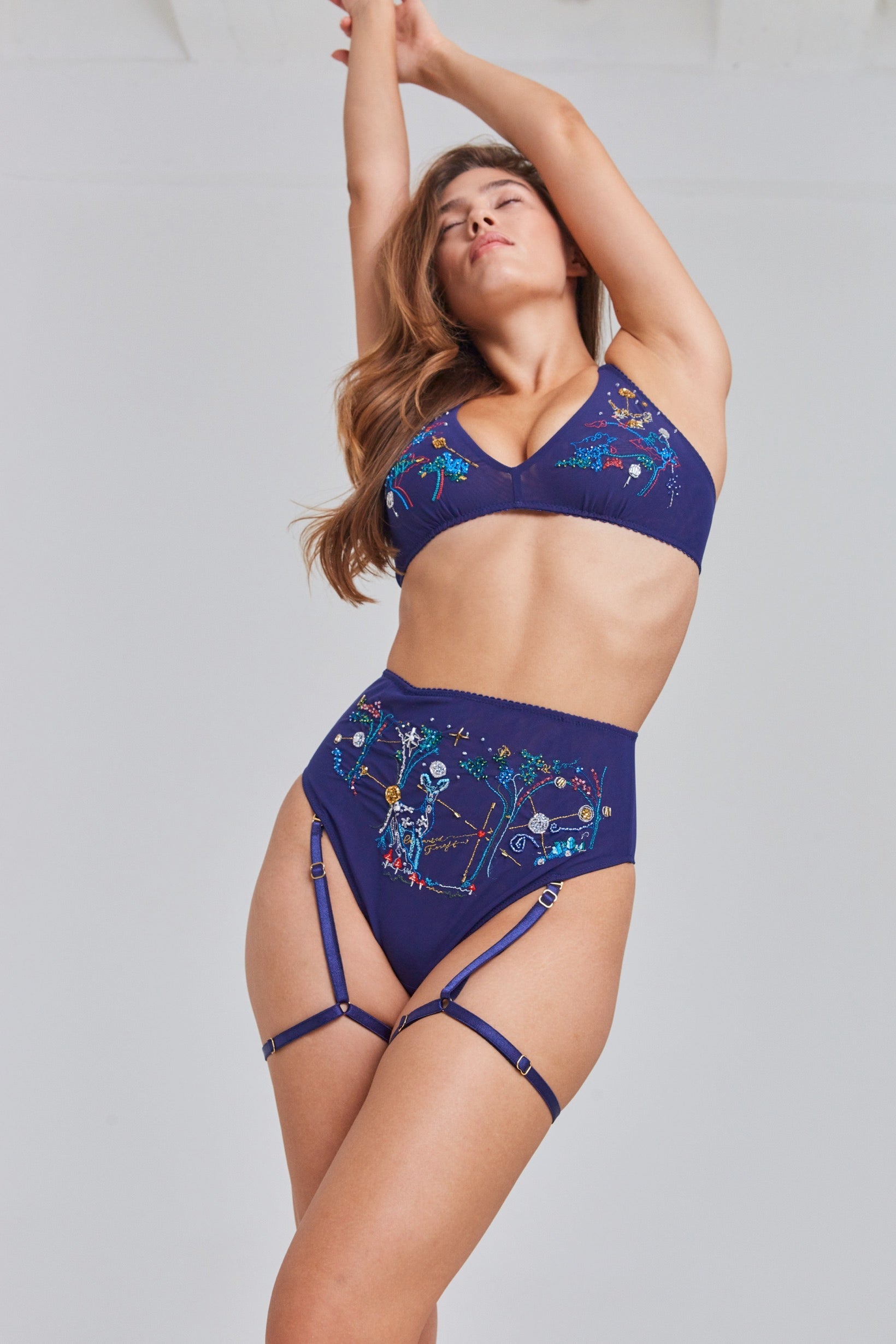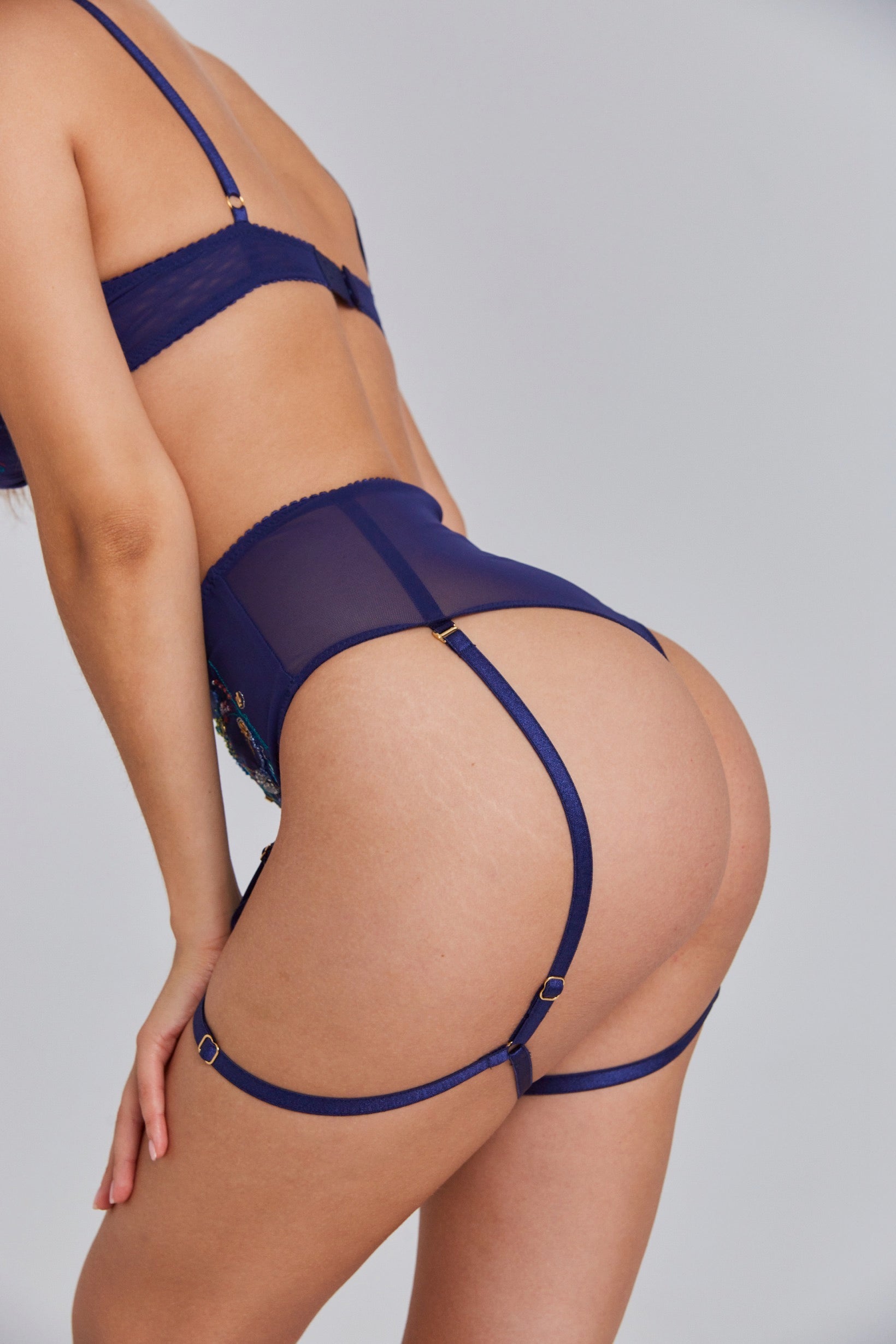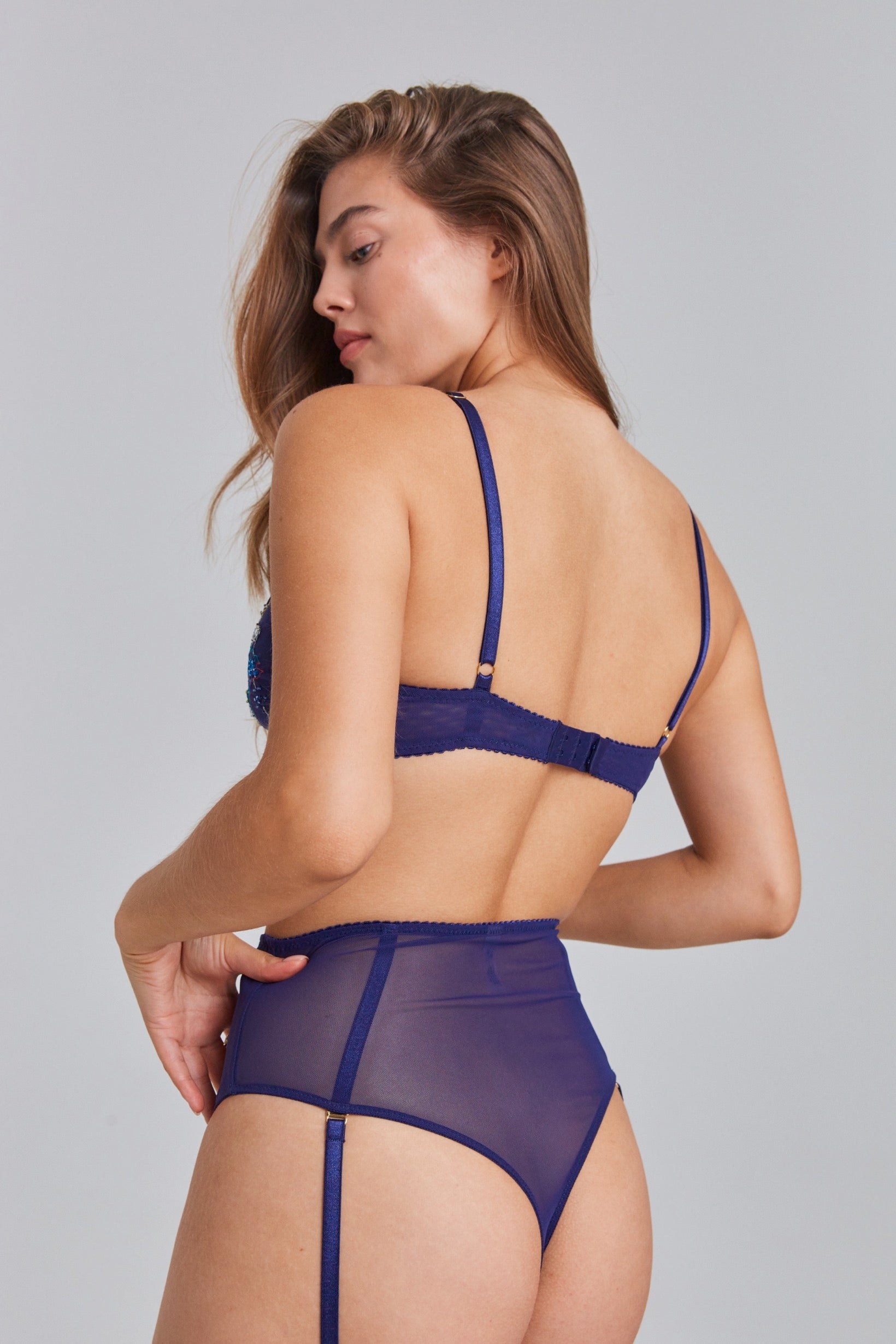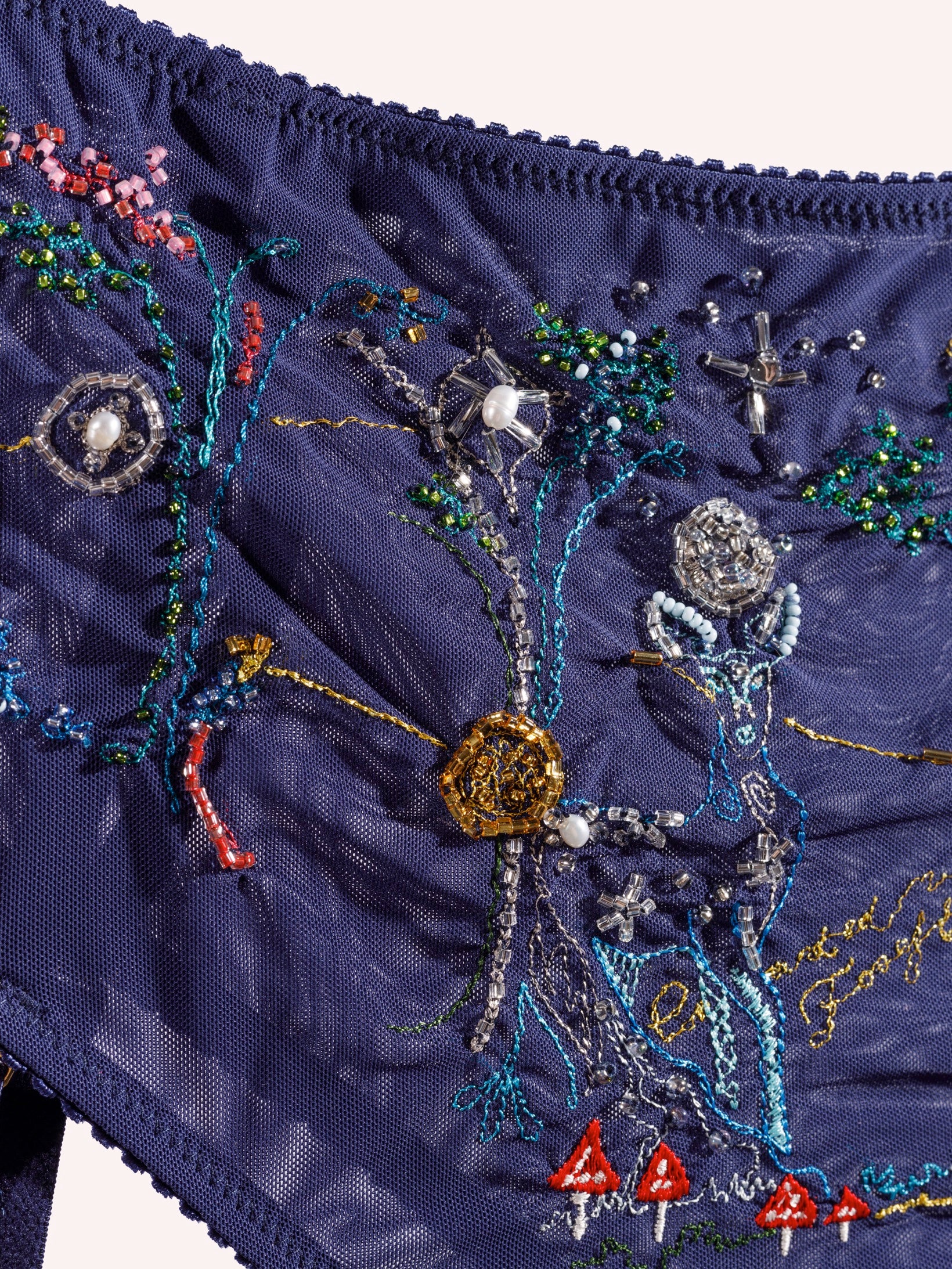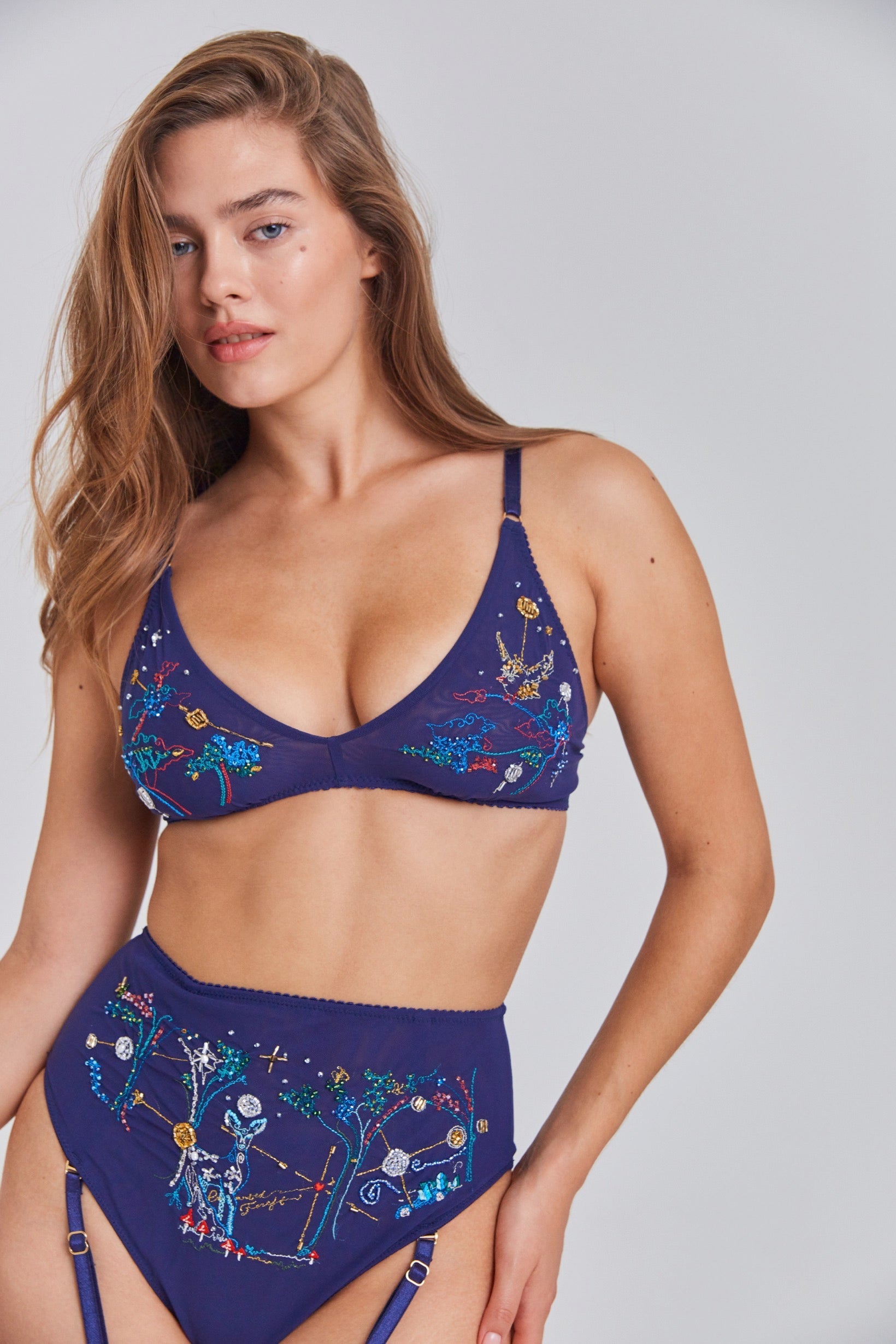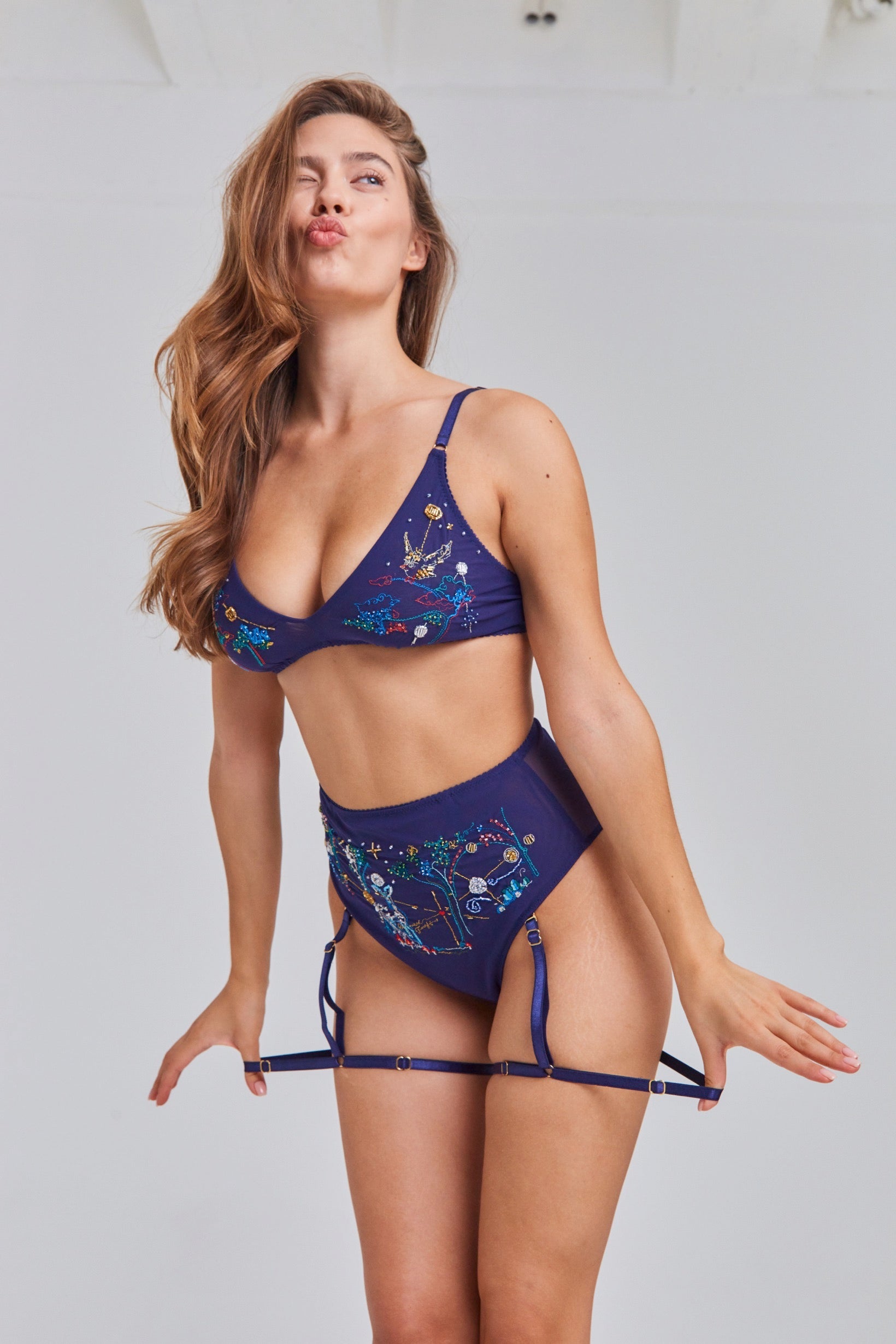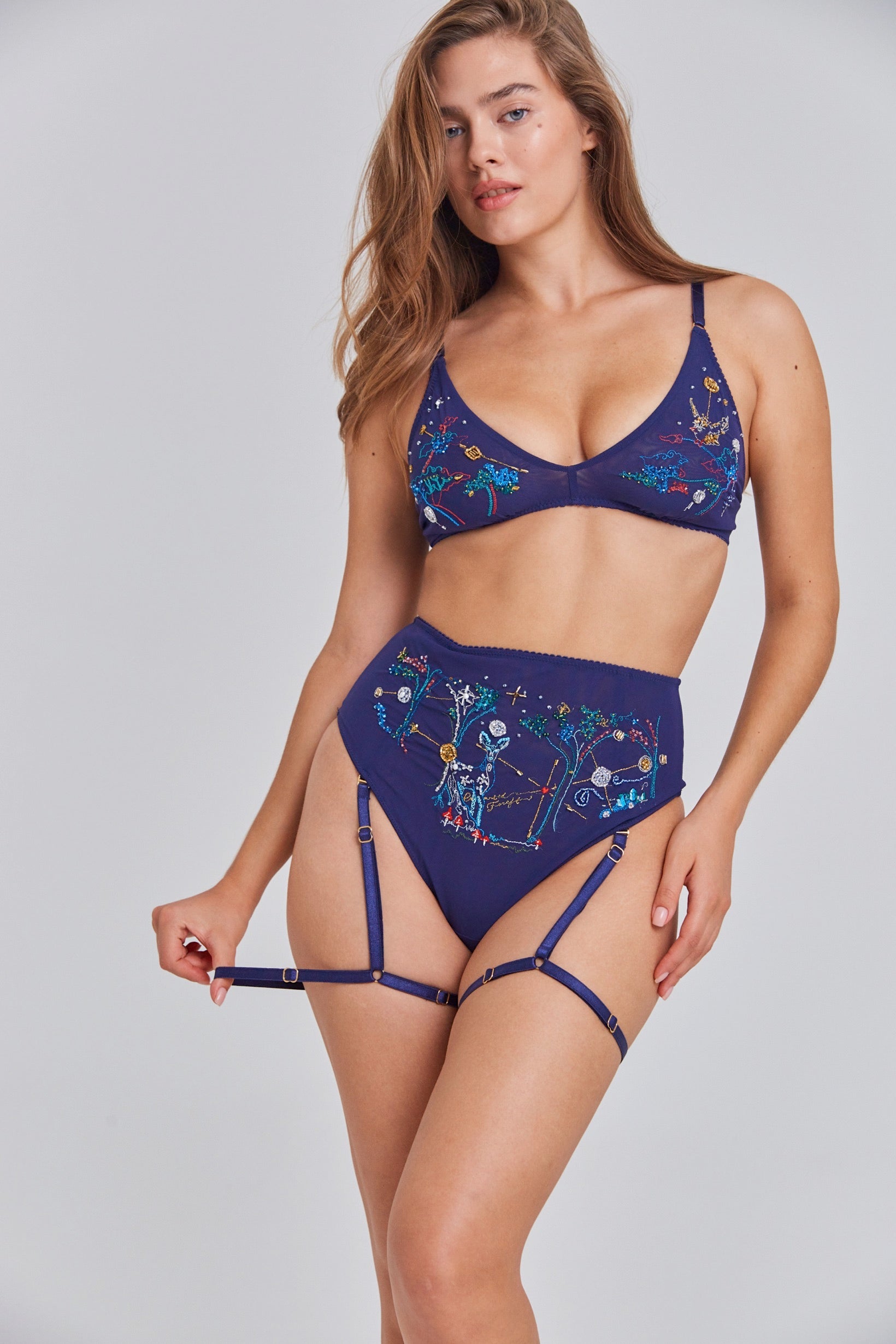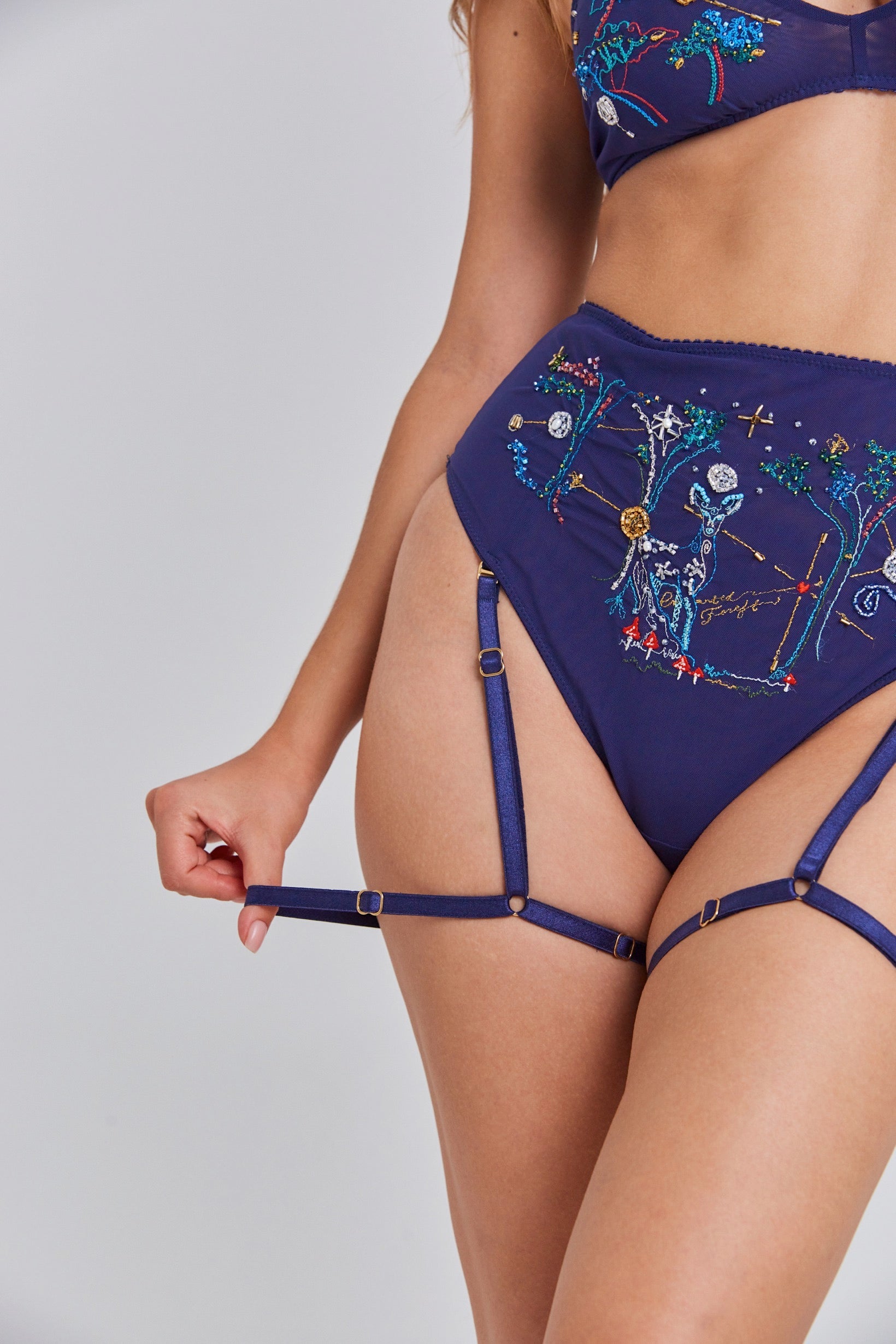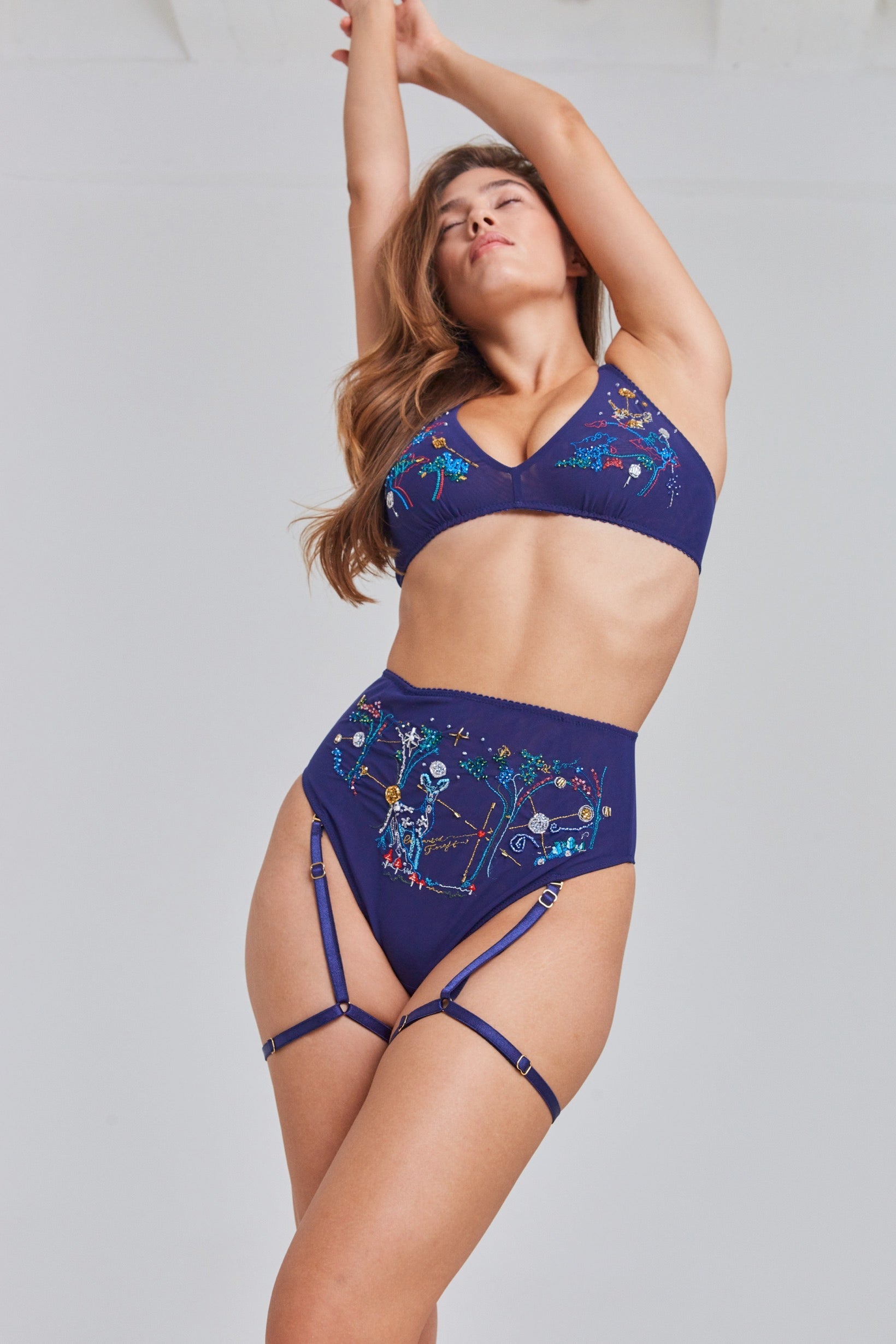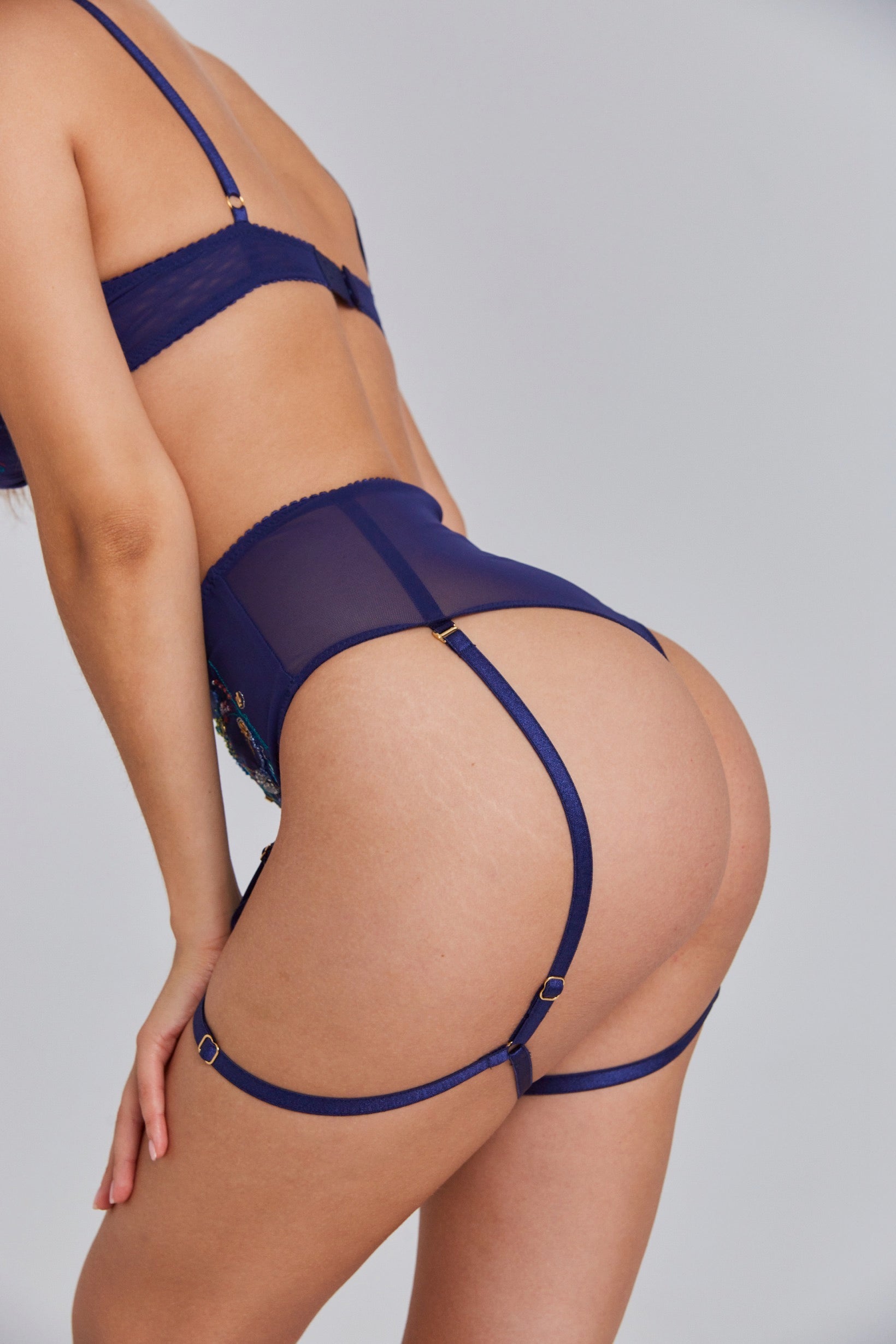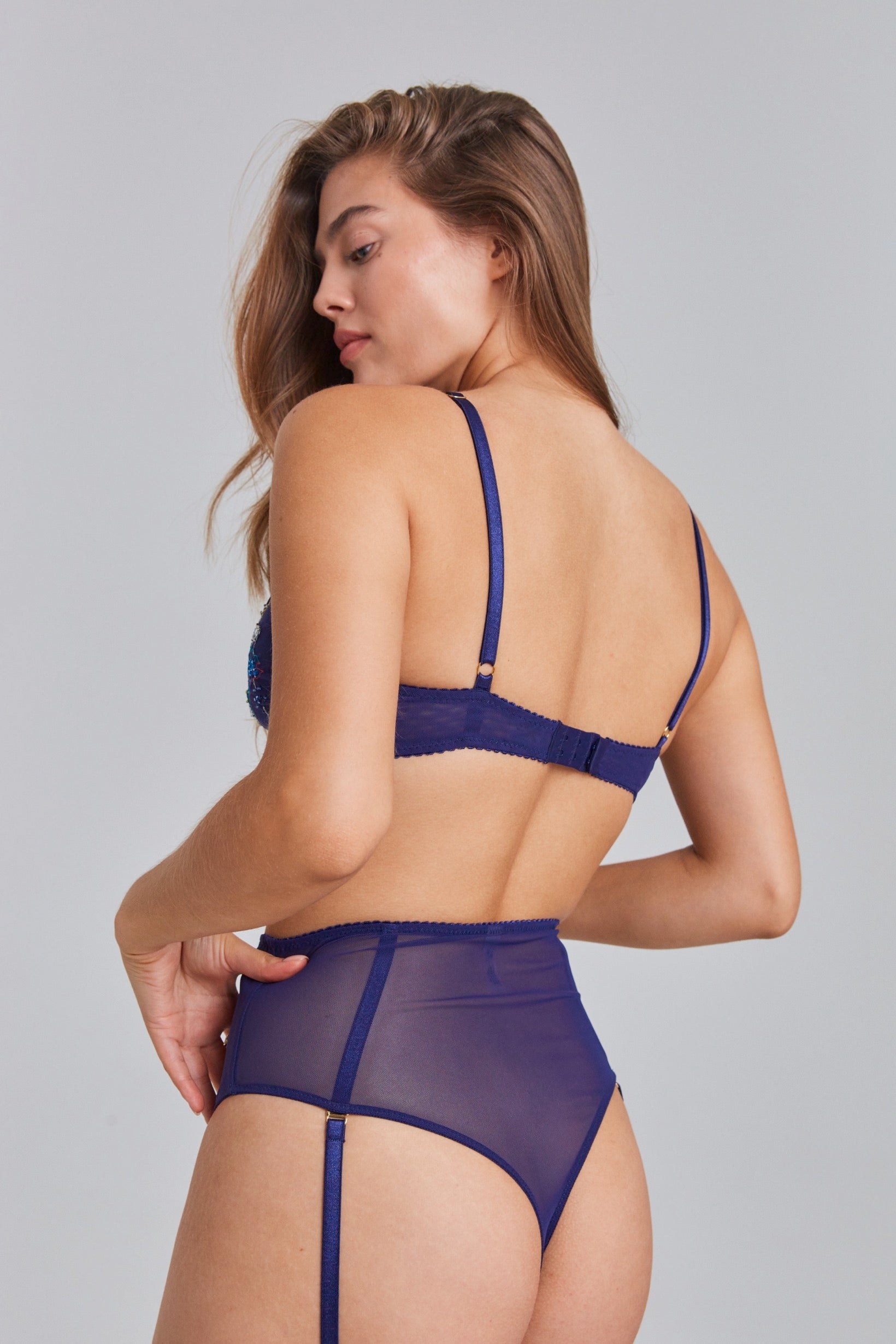 Enchanted Forest High Waist Knickers
Sale price
$272.00
Regular price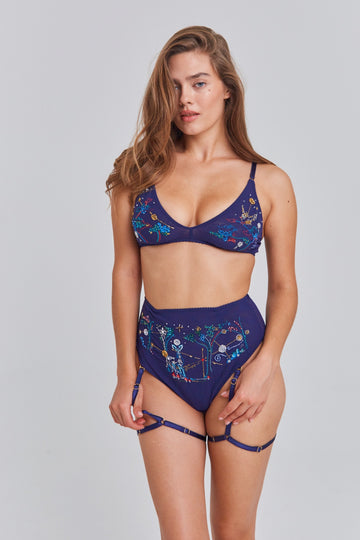 Enchanted Forest High Waist Knickers
Product description
Shipping
Magical deer have stirred human imaginations for centuries. Their antlers sustained the roots of Yggdrasil, the World Tree whose crown houses our earthly realm. To the rugged Vikings, it was deer, not elephants and turtles, who seemed worthy of carrying our entire cosmic circus on their backs.
A myriad of white does and stags have roamed from tapestry to tapestry, manuscript to manuscript (it often seems that medieval artists never saw them in the flesh, although deer fared far better than the lions and elephants in this regard). This legacy extends to the Patronuses of the Harry Potter family in J.K. Rowling's books. And if you're not much of a reader, a deer gazes at you from a bottle of Jägermeister in any bar—a source of inspiration for yet another journey into the wild forest of bars and city streets, perhaps?

This is a handmade lingerie set, with machine embroidery and all details and beads sewn by hand.
For sizing, please provide your measurements in the comments section of your order and we will help you choose the best size for you!
To ensure the longevity of your lingerie, please follow these garment care instructions:
Wash in cold water (no warmer than 30°C) as it is environmentally friendly and better for your lingerie. Using cold water helps preserve bead shine and reduces color fading, while using less energy.

Do not put your Love & Swans lingerie in the dryer, and avoid exposing it to direct sunlight. Gently squeeze the lingerie with a towel, but don't twist it.

If you need to iron, place the lingerie face down (with beads) on a terry towel and use the lowest heat setting on your iron.
Taking proper care of your lingerie is the best way to be sustainable!
Once you've placed your order, we will process it in 2-3 days and hand it over to carrier (FedEx, UPS, HayPost or PTT Turkish Post Express Service).
A signature may be required upon delivery. If you are not home when carrier delivers your parcel, they will leave a note explaining where and how to collect your order.