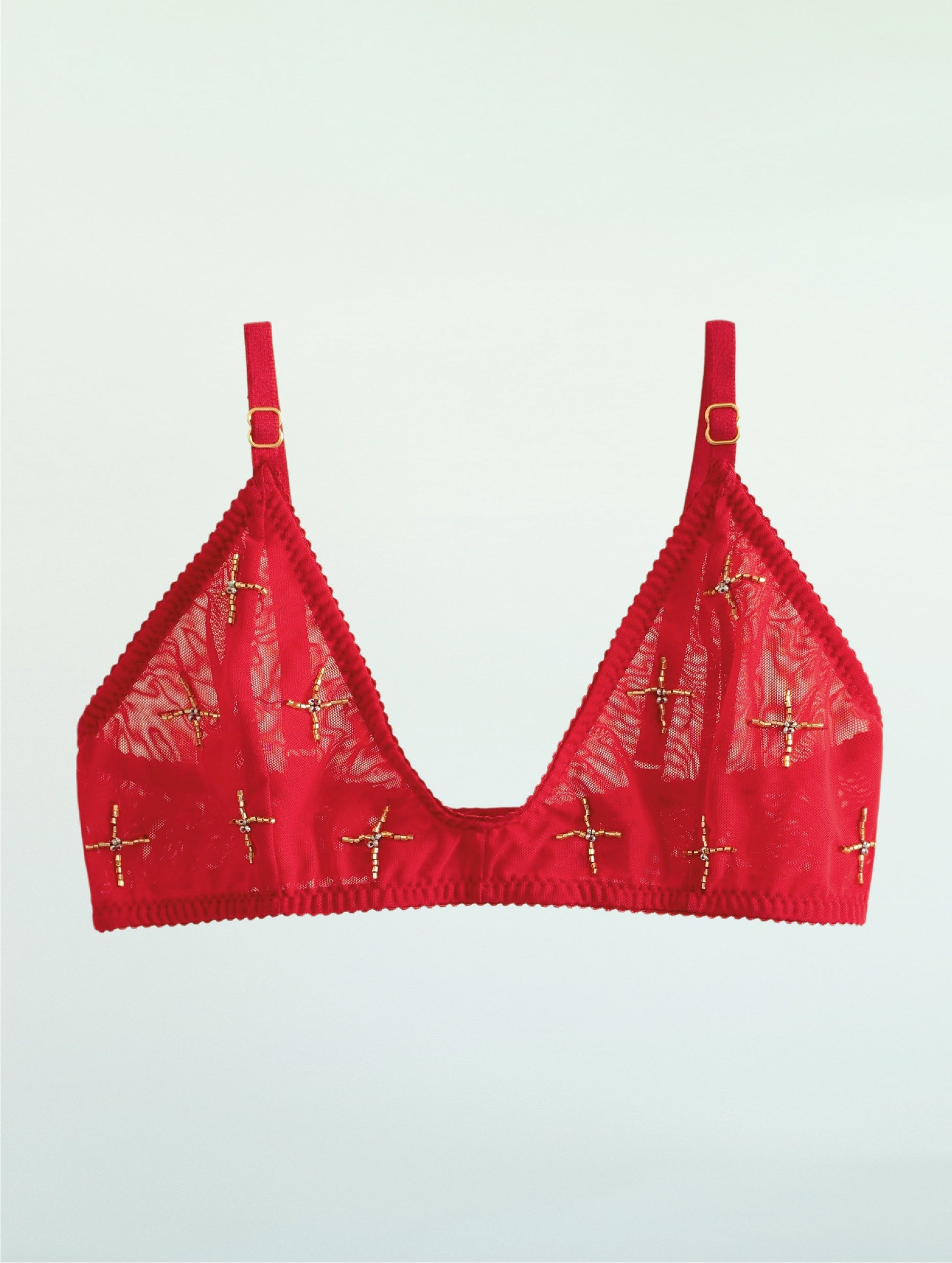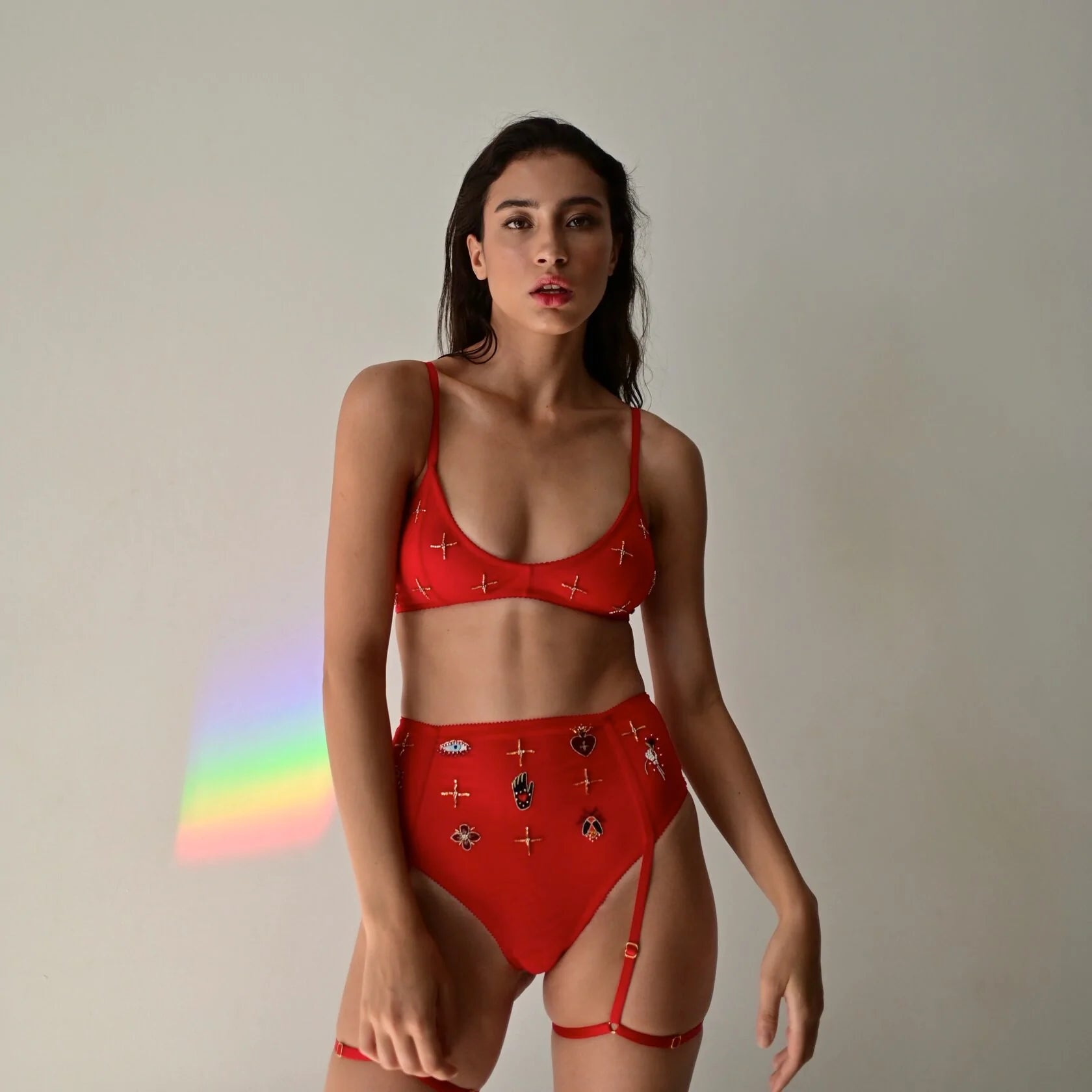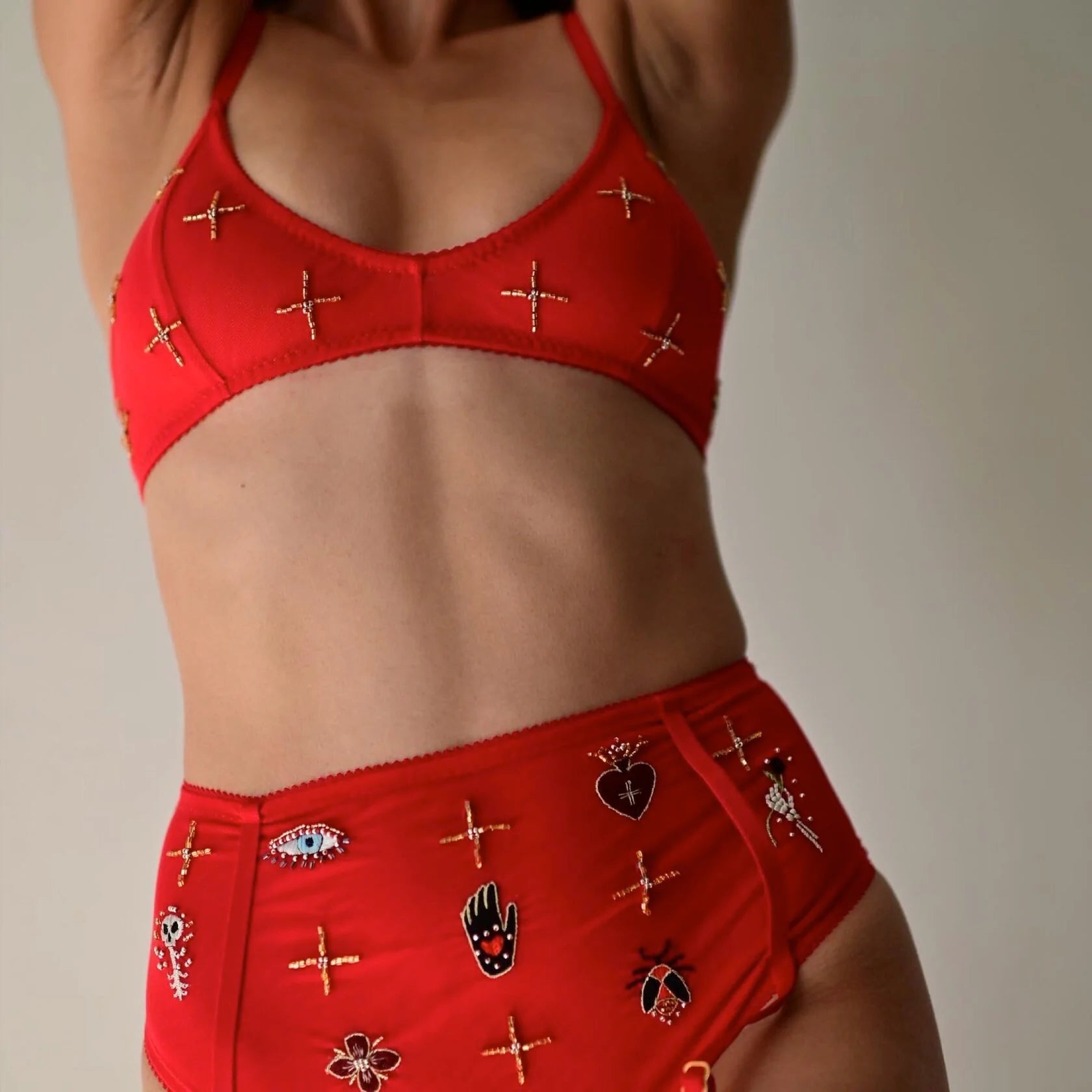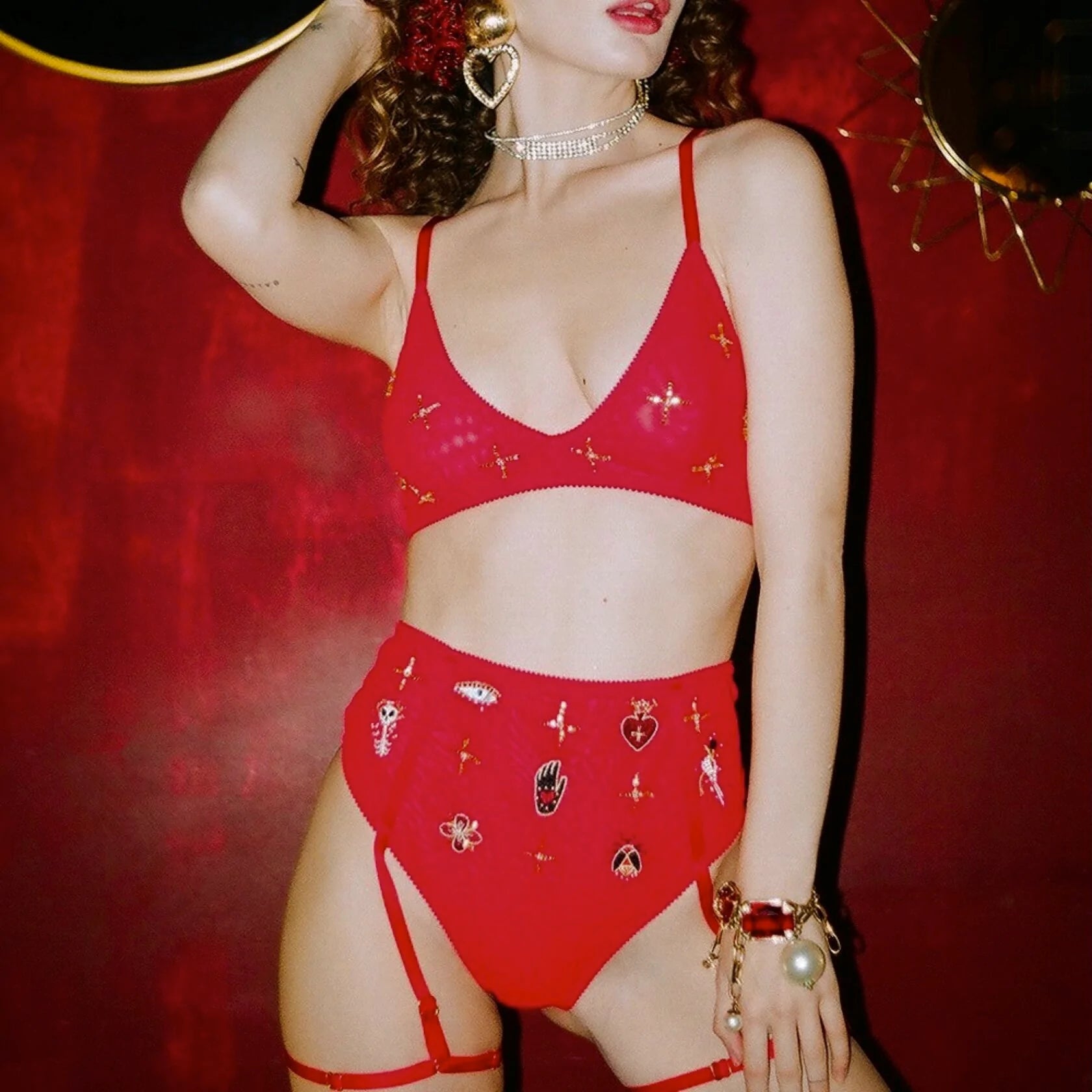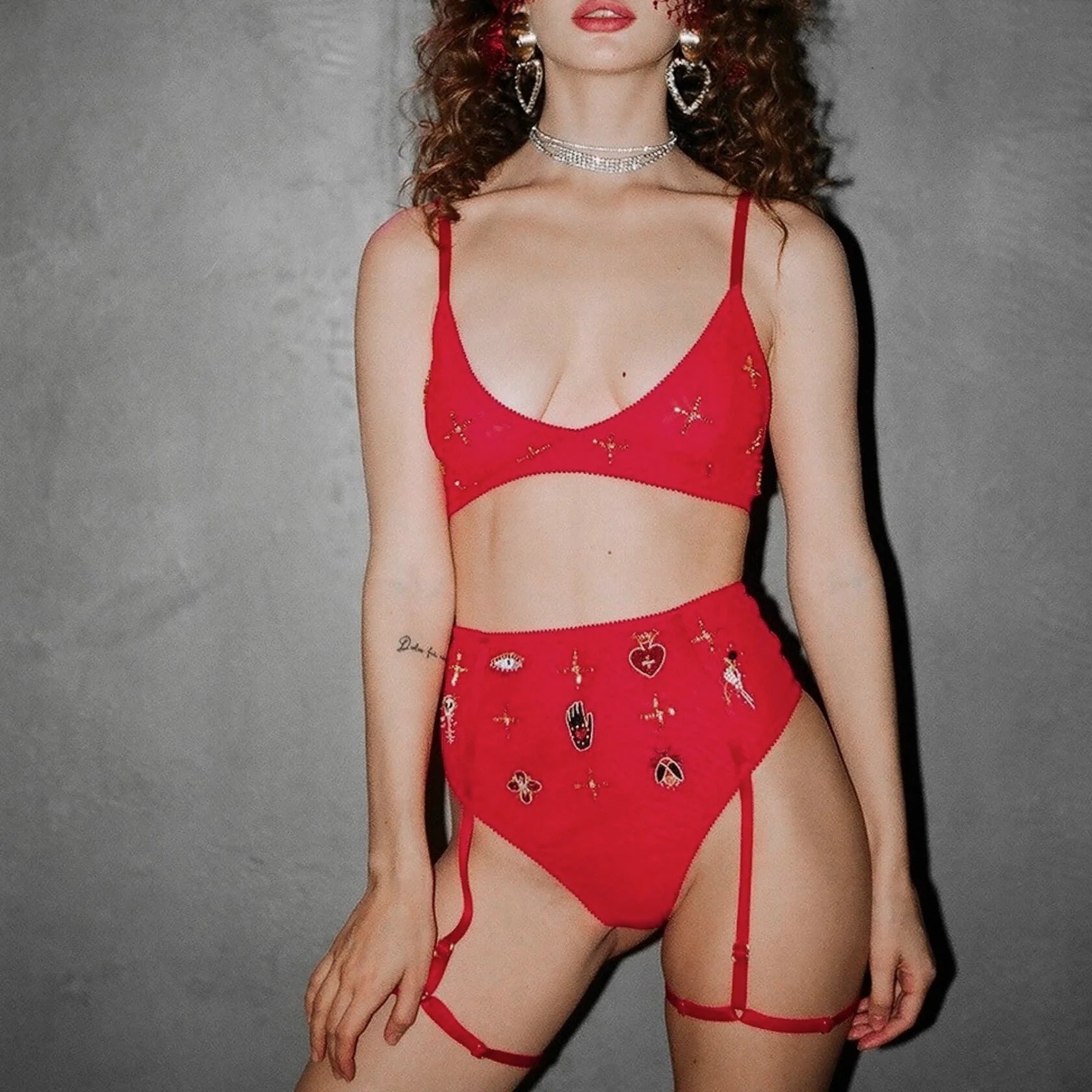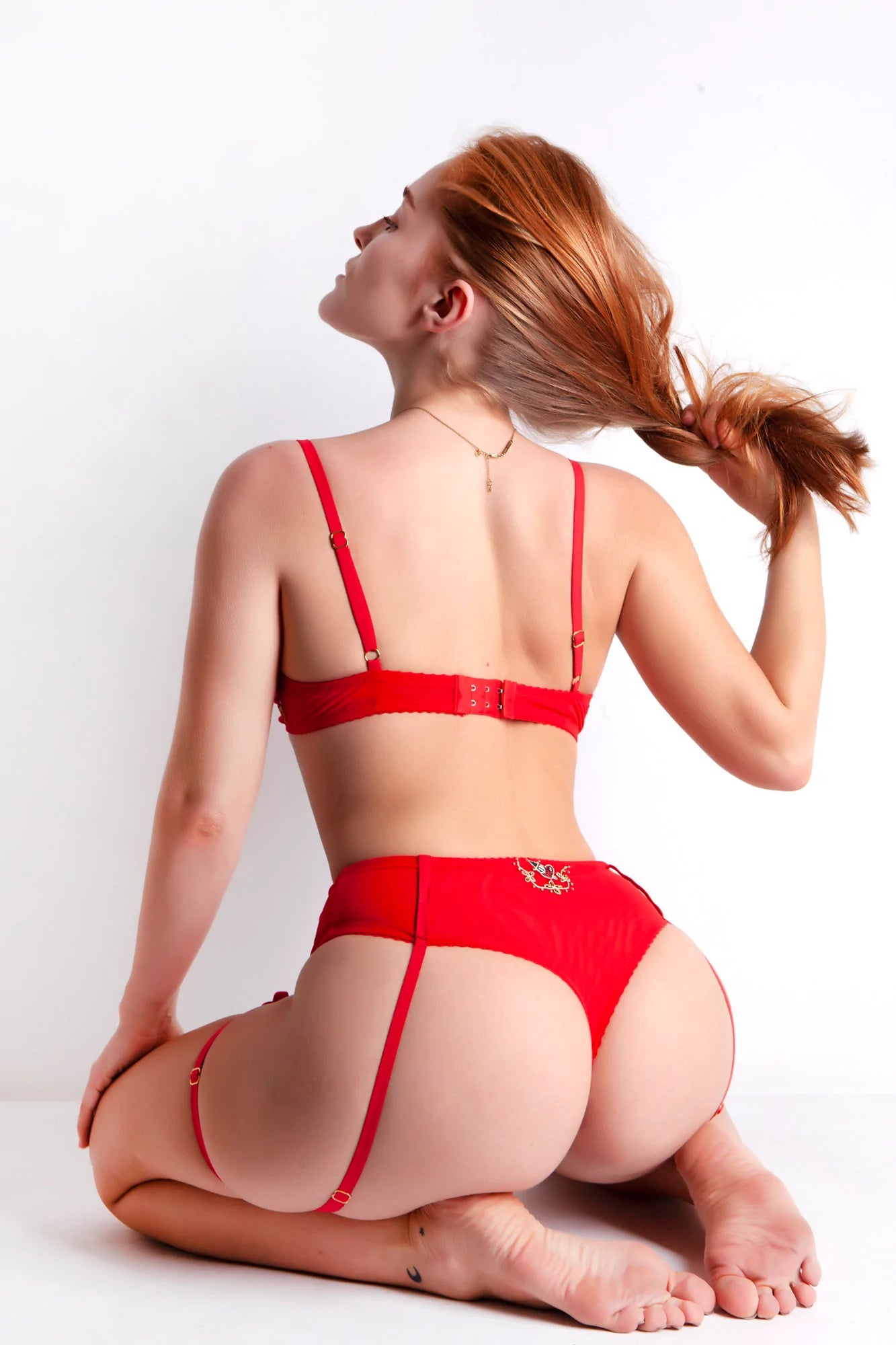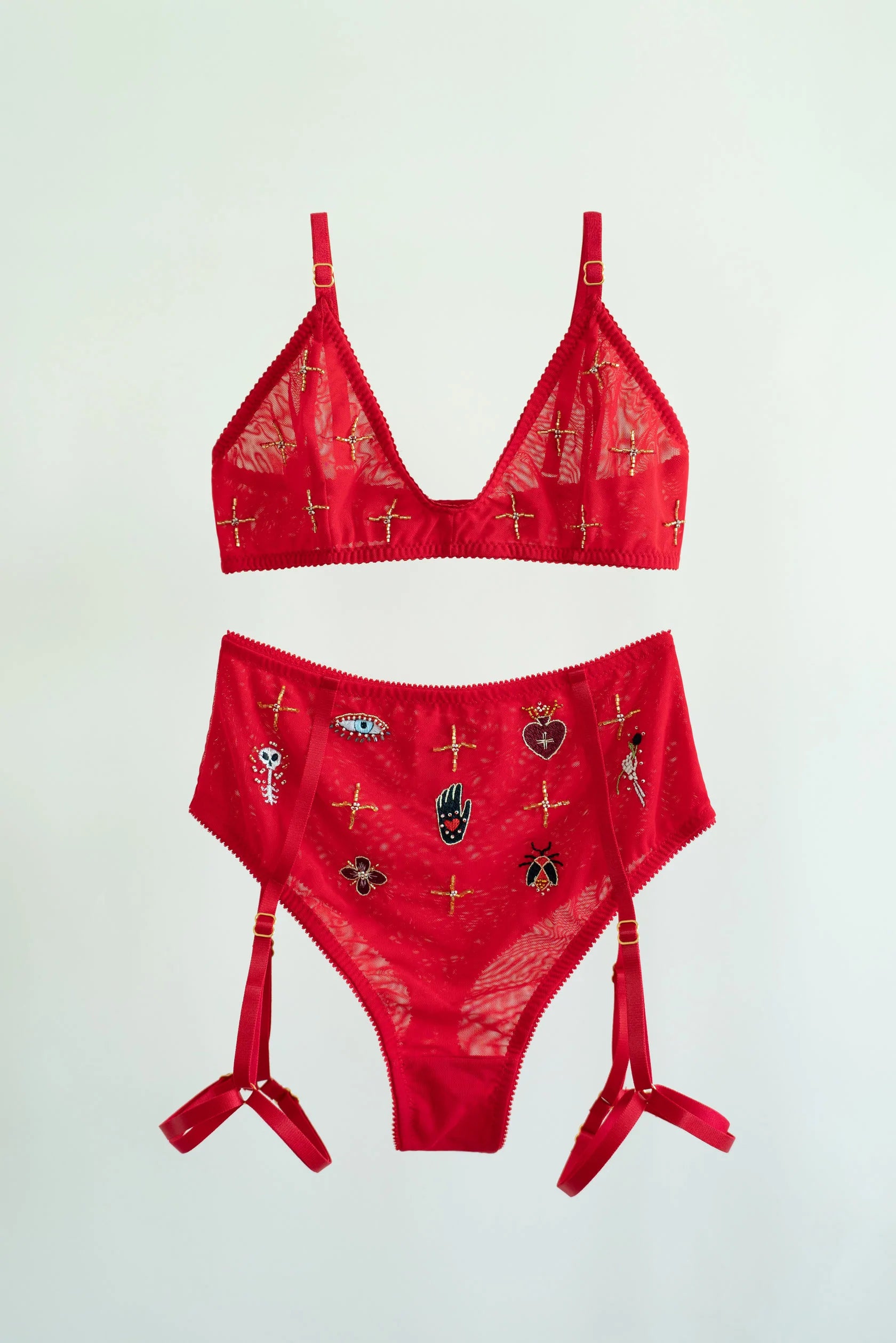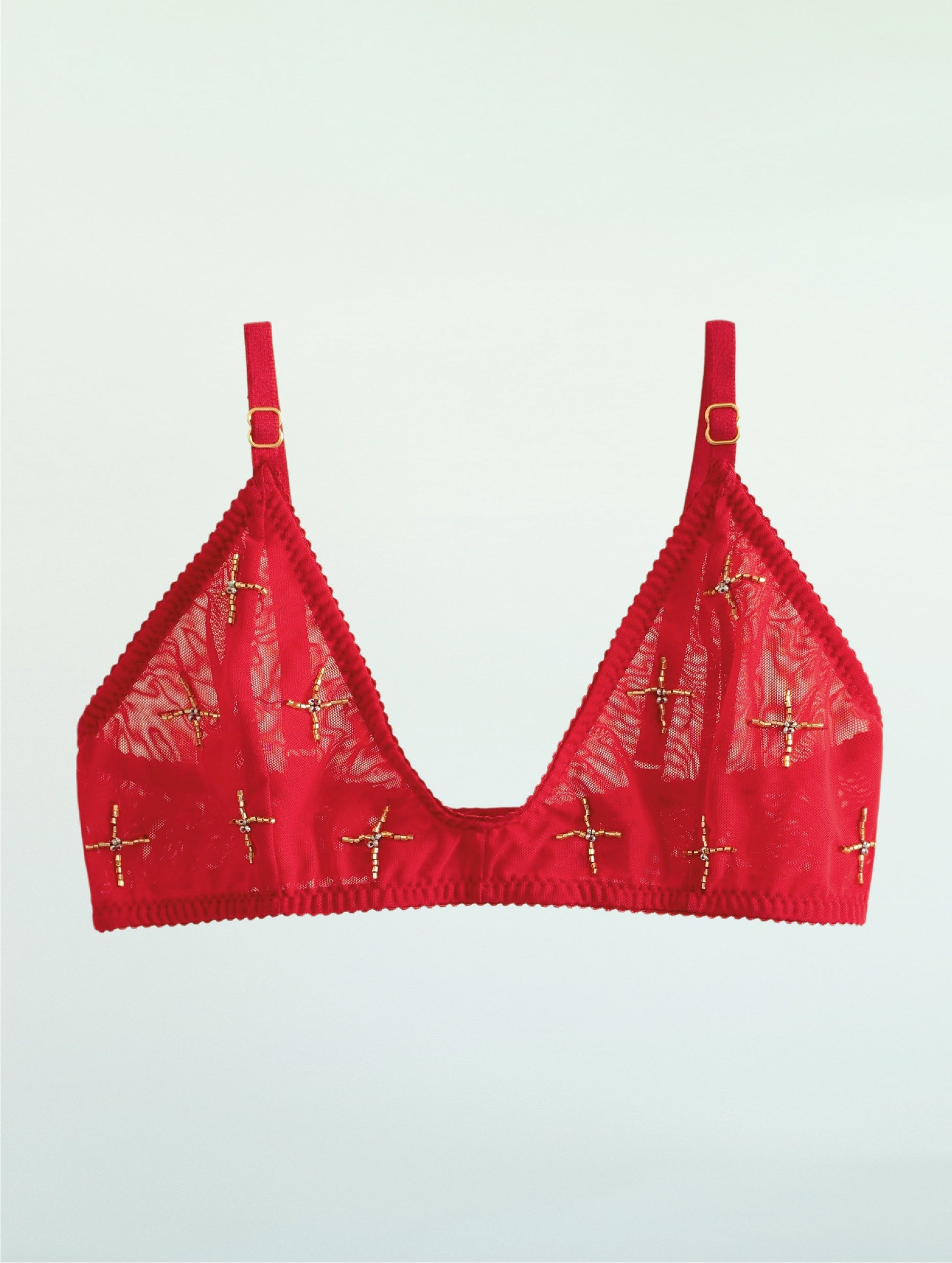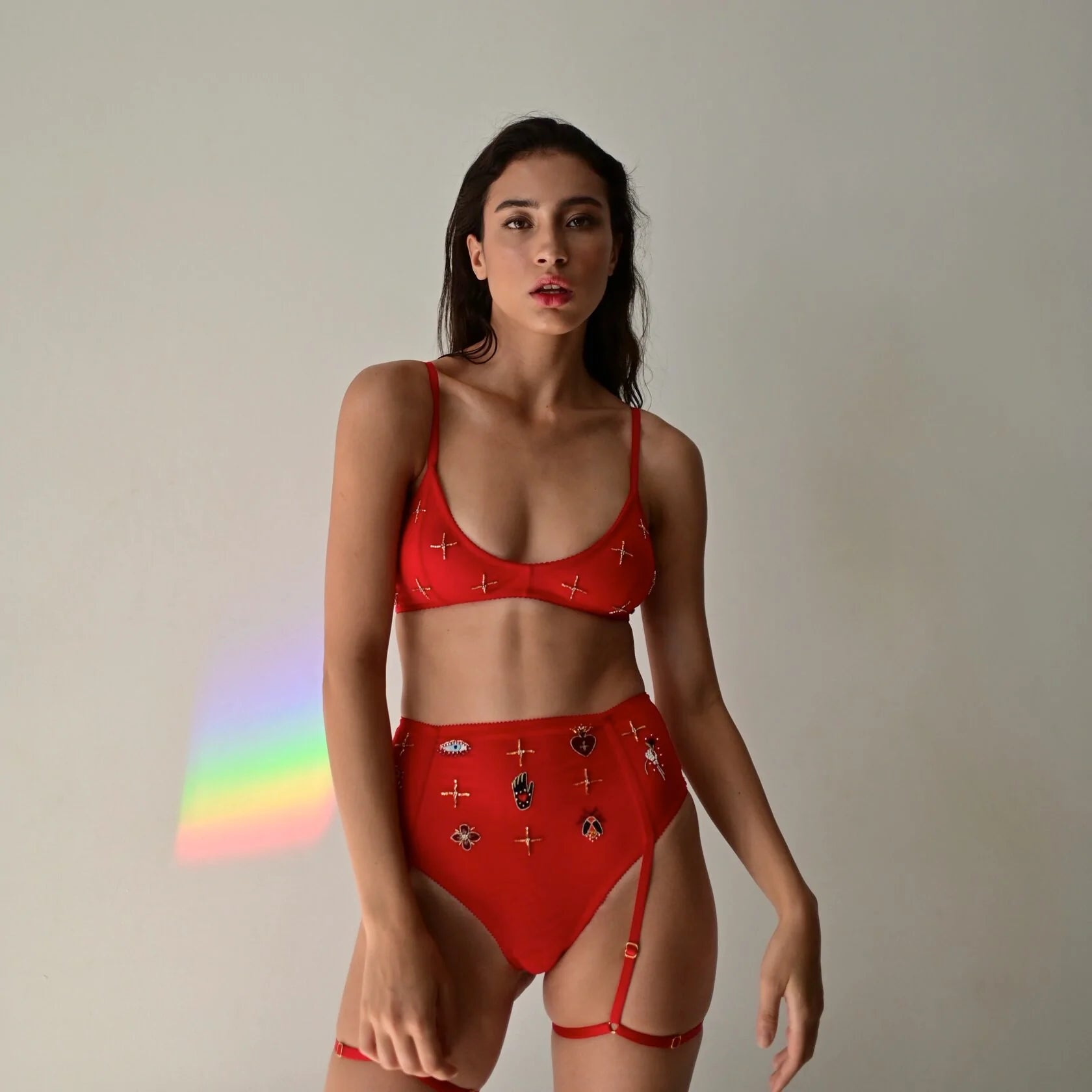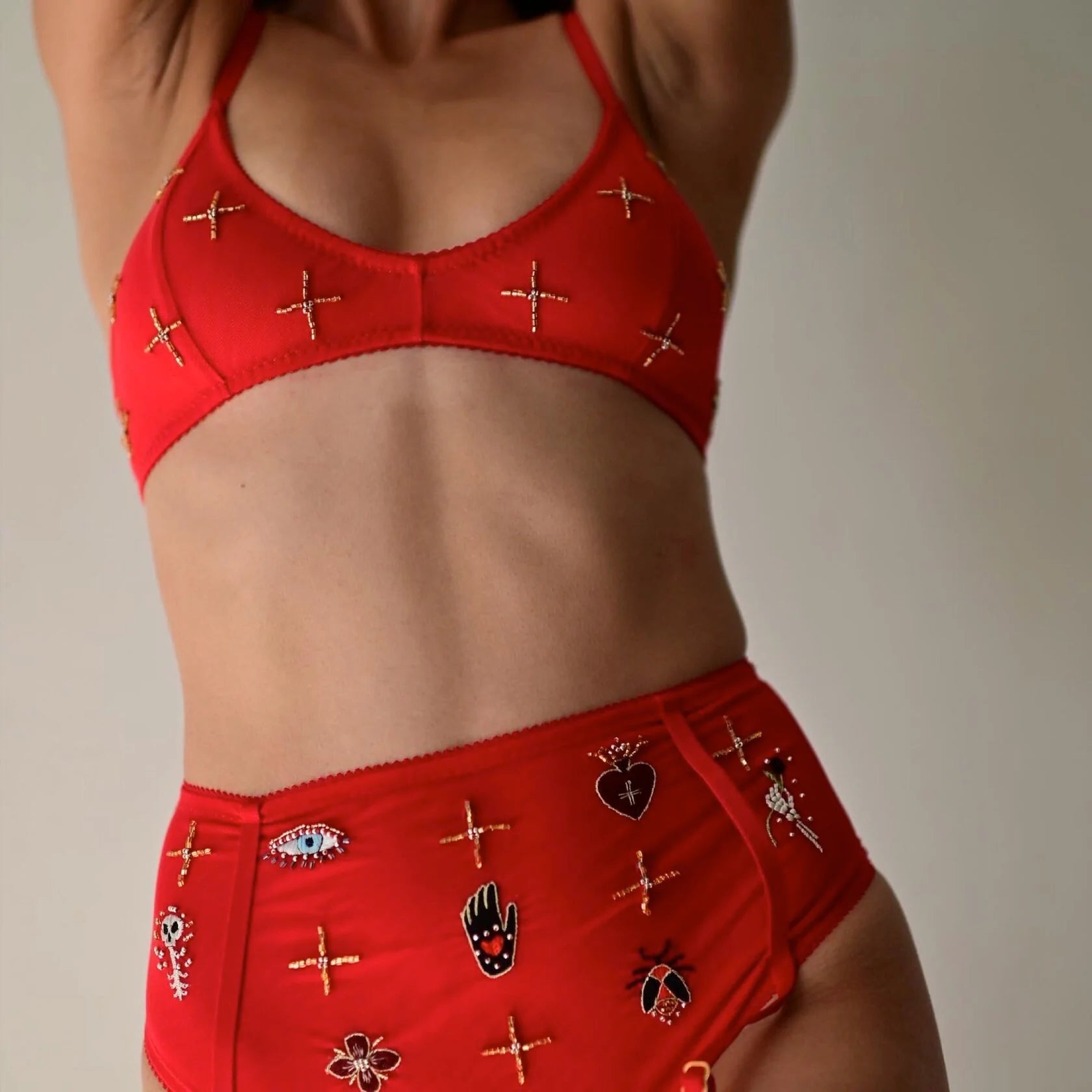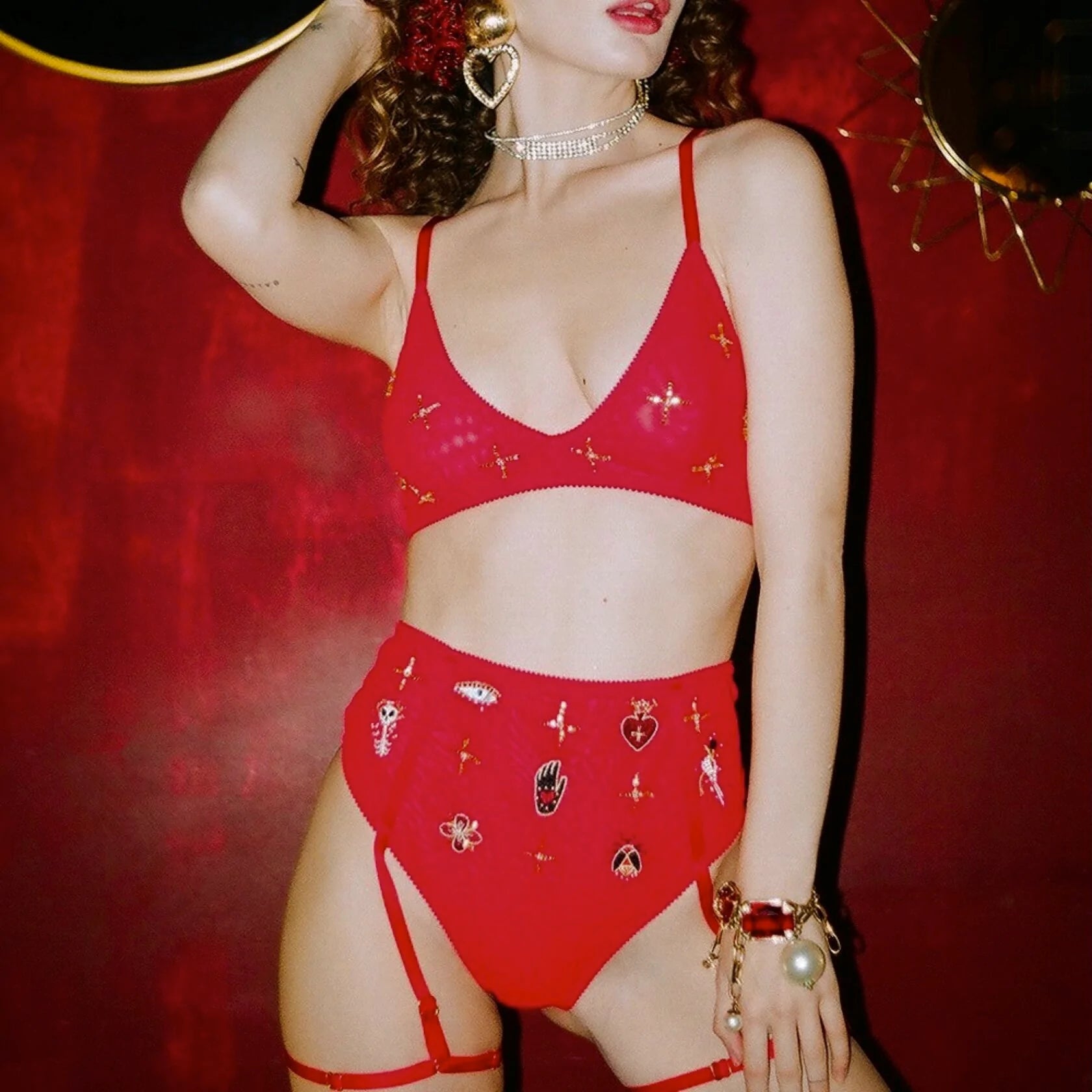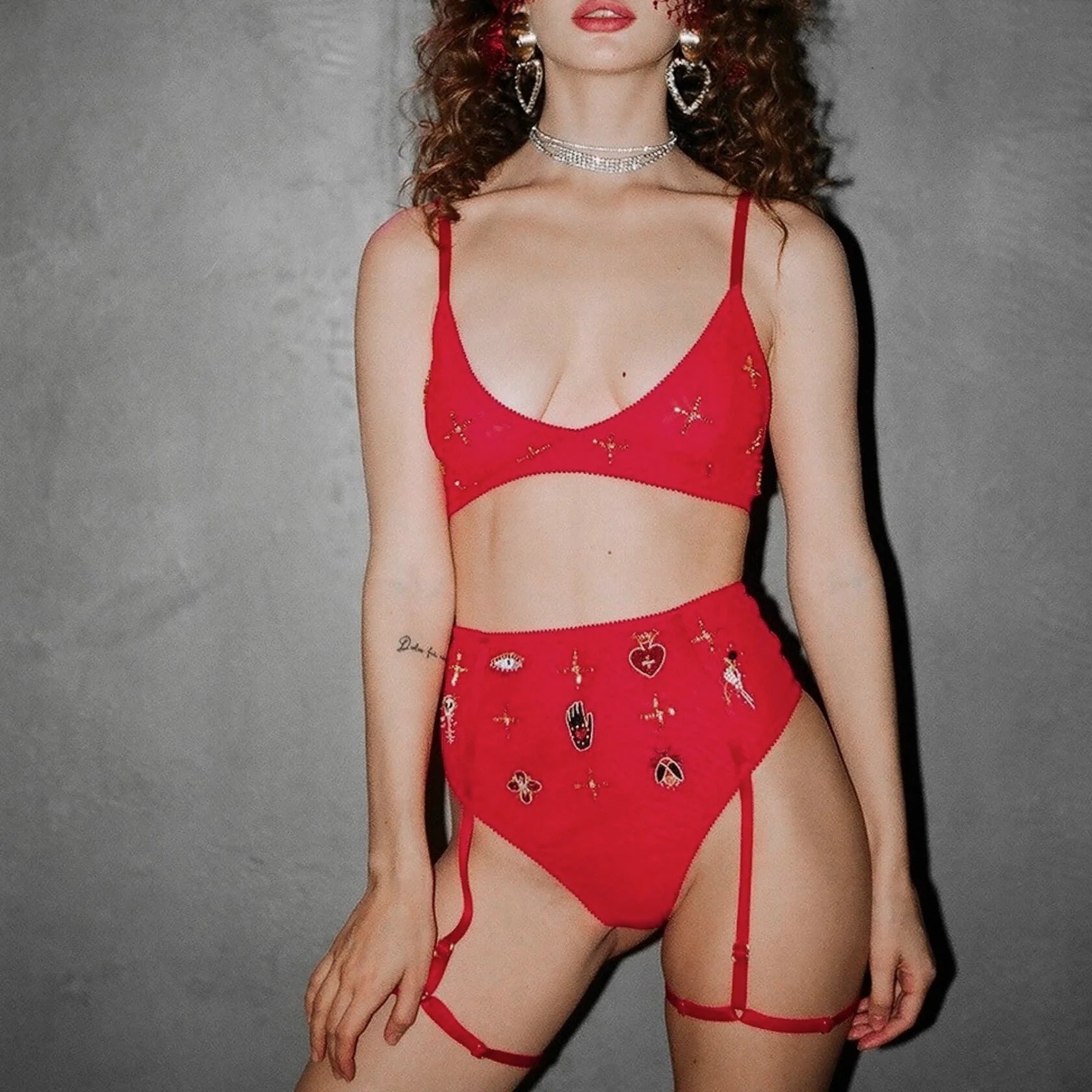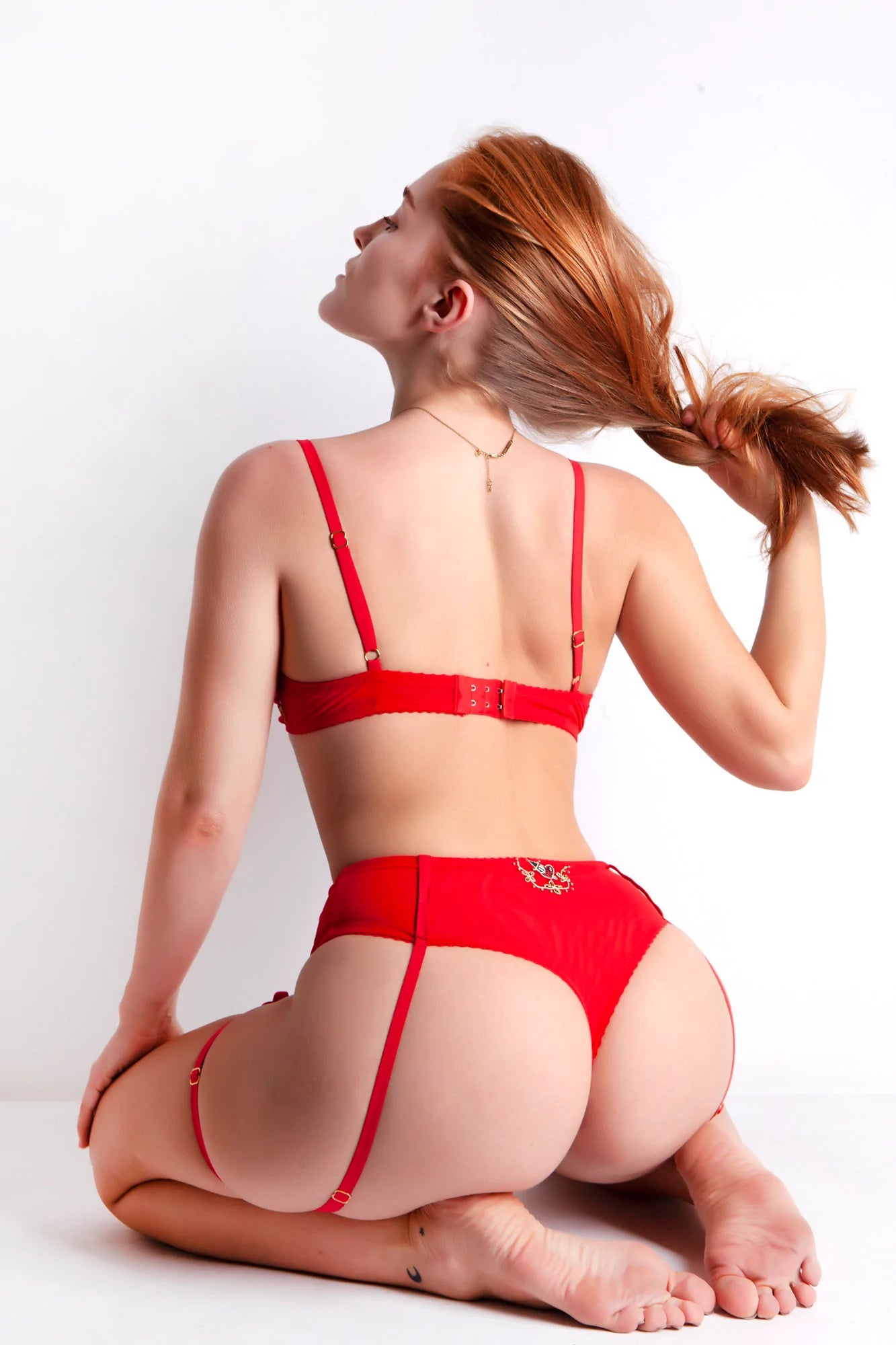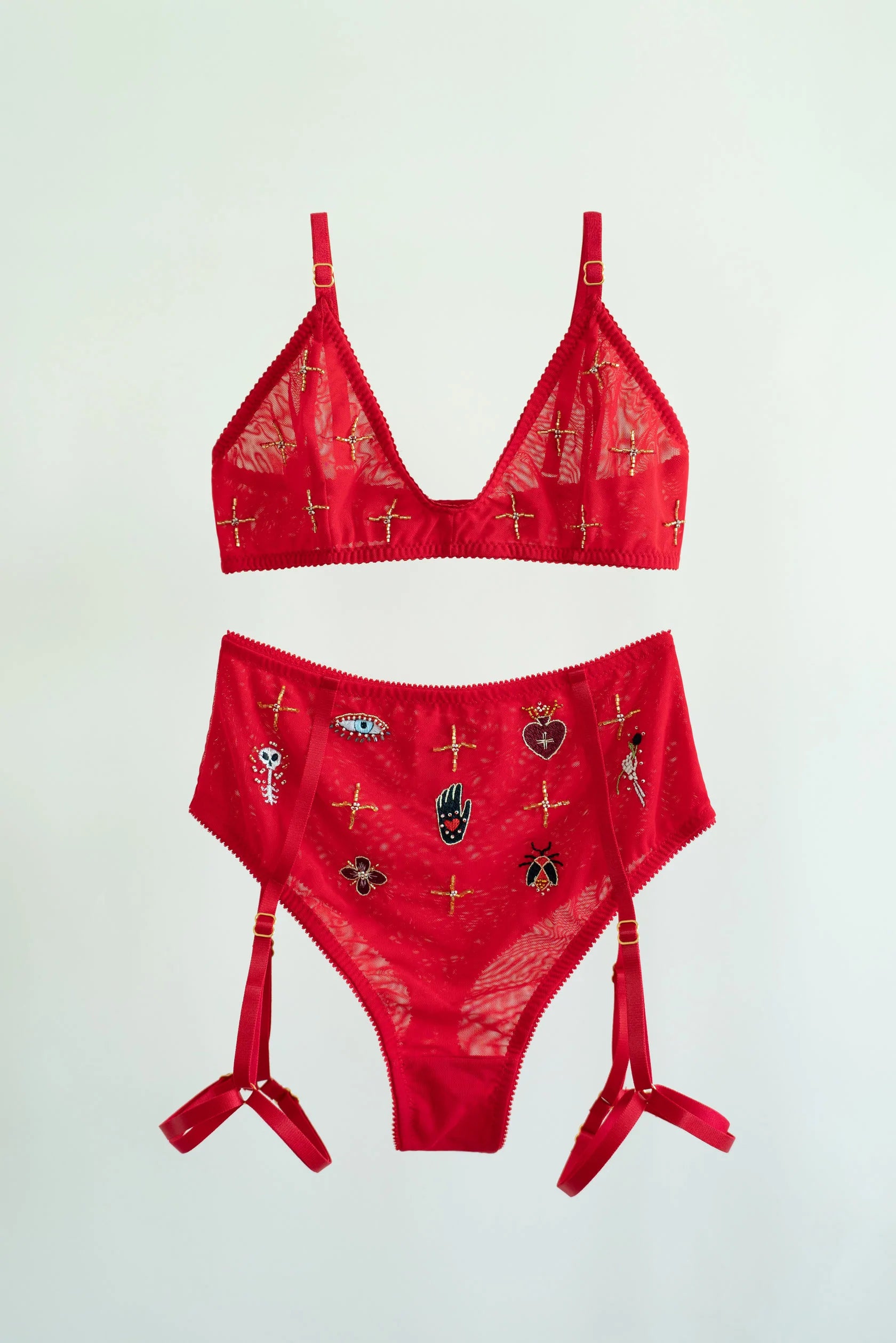 Sale price
$212.00
Regular price
$0.00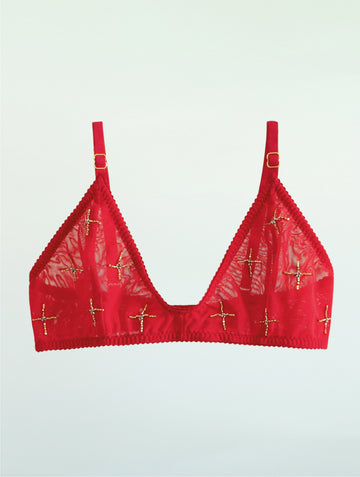 Santa Muerte Soft Bra
Product description
Shipping
Passionate, fiery red Bra and High Waist Knicker, made from super-soft stretch mesh and inspired by the spirit of Latin America and the legends of the ancient Aztecs.
Who is Santa Muerte, in which believe both beggars and cocaine barons?
Long time ago, since time immemorial, people were immortal, but unhappy, because the life for them over the time became tedious and meaningless. So they prayed to their god he helps them to get rid of heavy burden of eternal life.
God chose the most beautiful girl from all the people and said: "From now on, you will be Death, drawing a line under the lives of people and saving them from the torment." So Death entered the world.
Since then, people began to appreciate life, adorned themselves with gold, jewelry and flowers, because they knew that now they have only a moment that is needed to be lived as bright as possible.
This is handmade lingerie set with machine embroidery (all details and beads are sewn by hand).
Sofia is wearing bra a 75 A/C, High Waist Knickers a S.
If you are not sure about your size, please add your measurements in a comment with your order. We will help to choose the best size for you!:)
Garment Care
For making you precious garment last the longest possible time you need to care about them with love and follow next instructions:
— Washing in cold water (no warmer than 30°C) is friendlier to the environment and better for your garments. Using cold water helps keep bead shine, reduce colour fading and uses less energy at the same time.
— Do not put your Love & Swans products in the dryer. Also, don't let your undercovers dry in the sun. Gently squeeze them with a towel, but don't twist
— If you really want to iron (it is undesirable), then lay you garment face down (with beads) on a terry towel and use the lowest heat setting on your iron.
Properly caring for your garments to ensure the most possible durability is the best way to be sustainable!
Once you've placed your order, we will process it in 2-3 days and hand it over to carrier (FedEx, UPS, HayPost or PTT Turkish Post Express Service).
A signature may be required upon delivery. If you are not home when carrier delivers your parcel, they will leave a note explaining where and how to collect your order.